DirectX
ActiveMac
Downloads
Forums
Interviews
News
MS Games & Hardware
Reviews
Support Center
Windows 2000
Windows Me
Windows Server 2003
Windows Vista
Windows XP



News Centers
Windows/Microsoft
DVD
Apple/Mac
Xbox
News Search



ActiveXBox
Xbox News
Box Shots
Inside The Xbox
Released Titles
Announced Titles
Screenshots/Videos
History Of The Xbox
Links
Forum
FAQ



Windows XP
Introduction
System Requirements
Home Features
Pro Features
Upgrade Checklists
History
FAQ
Links
TopTechTips



FAQ's
Windows Vista
Windows 98/98 SE
Windows 2000
Windows Me
Windows Server 2002
Windows "Whistler" XP
Windows CE
Internet Explorer 6
Internet Explorer 5
Xbox
Xbox 360
DirectX
DVD's



TopTechTips
Registry Tips
Windows 95/98
Windows 2000
Internet Explorer 5
Program Tips
Easter Eggs
Hardware
DVD



ActiveDVD
DVD News
DVD Forum
Glossary
Tips
Articles
Reviews
News Archive
Links
Drivers



Latest Reviews
Xbox/Games
Fallout 3

Applications
Windows Server 2008 R2
Windows 7

Hardware
iPod Touch 32GB



Latest Interviews
Steve Ballmer
Jim Allchin



Site News/Info
About This Site
Affiliates
Contact Us
Default Home Page
Link To Us
Links

News Archive
Site Search
Awards



Credits
©1997-2012, Active Network, Inc. All Rights Reserved.
Please click here for full terms of use and restrictions or read our Light Tower Privacy Statement.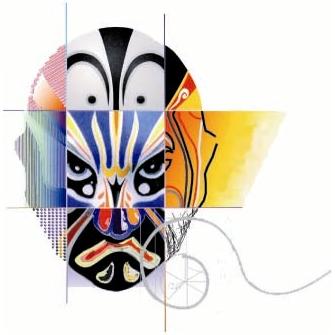 Refresh Rates
Here is a table of Refresh rates at different resolutions that are usable with this card:
| | | | |
| --- | --- | --- | --- |
| Resolution | 256 Colour | 64k Colour | 16.7M Colour |
| 640x480 | 60-240 Hz | 60-240 Hz | 60-240 Hz |
| 800x600 | 60-240 Hz | 60-240 Hz | 60-240 Hz |
| 1024x768 | 60-240 Hz | 60-240 Hz | 60-200 Hz |
| 1152x864 | 60-200 Hz | 60-200 Hz | 60-170 Hz |
| 1280x960 | 60-170 Hz | 60-170 Hz | 60-150 Hz |
| 1280x1024 | 60-170 Hz | 60-170 Hz | 60-150 Hz |
| 1600x900 | 60-150 Hz | 60-150 Hz | 60-120 Hz |
| 1600x1200 | 60-120 Hz | 60-120 Hz | 60-100 Hz |
| 1920x1080 | 60-100 Hz | 60-100 Hz | 60-85 Hz |
| 1920x1200 | 60-100 Hz | 60-100 Hz | 60-85 Hz |
| 1920x1440 | 60-85 Hz | 60-85 Hz | 60-75 Hz |
| 2048x1536 | 60-75 Hz | 60-75 Hz | 60-75 Hz |
Image Quality
So after we have talked about all the technical information inside the card, I think the real test is to actually play some games and visually see what the games look like. The games I will actually test the games are Neverwinter Nights, Serious Sam and Morrowind. I choose these games because it is a nice variety of games that cater to most of peoples playing styles and also because they have different graphics levels.
Serious Sam
This game runs like a dream with absolutely no slowdown at all, even when you get loads of monsters loading on the screen. The graphics look great set to maximum and the water looks as good as can be expected. Although this game wasnít tested while I had my GeForce 2 card in, the graphics still look good. I was almost expecting the game to slow down when I bumped the graphics up because that is what it use to do in games with the GeForce 2 card in, but with this it handled it with ease and without even looking like slowing down.
Neverwinter Nights
Although I didnít like Baldurís Gate that much I do love Neverwinter Nights. The game ran alright with my GeForce 2 card in but it didnít do the game justice because I couldnít run it full detail and with all the water effects etc on. After installing the Gainward card I did notice that the image was looking a bit crisper and also the water effects looked lovely. No slow down at all and quite comfortable. The only thing I did find is that it did hang once, but I am not sure if that is down to the software configuration or the card. I am guessing it is a software problem because I think I moved the sound quality level up as well.
Asheronís Call
Although this game is a few years old and you the graphics arenít as cutting edge as more recent games I have noticed a slight improvement with the game. The only issue I have found is that when I first log into the game that sometimes the graphics goes a bit screwy, as in the green, yellow and magenta arenít over top of each other. It is as if there is no magenta and the screen is dominated by the green and the icons are squashed together. After exiting and re-entering the game the problem fixes itself. Once again I am not sure that it is down to the card or just the software configuration I am using.
Morrowind
When I first got this game I was first amazed by the graphics I got on my GeForce 2 card, but was disappointed by the slow down that you got outside. My jaw just dropped though when I saw it running on someone elseís machine with a Ti4600. With the Gainward card it runs a lot better and smoother with excellent water effects. The only downside is that the water almost looks as if it doesnít really belong by giving it a very silvery look, but once again I think that is down to the game itself rather than the card.
What Comes in the Box?
Here is a list of items that comes included in the box:
Gainward GeForce 4 Ultra/750 XP Graphics Card

2 DVI to VGA adaptors

3 Port Firewire Daughter Card

Firewire cable

S-Video Cable

Gainward Power CD (VGA Driver, VGA BIOS Flash Utility, Expertool, Adobe Acrobat Reader and Userís Manual)

WinDVD Software

WinProducer (Real-time MPEG Ĺ software video encoder)

Serious Sam Game

Quick start guide