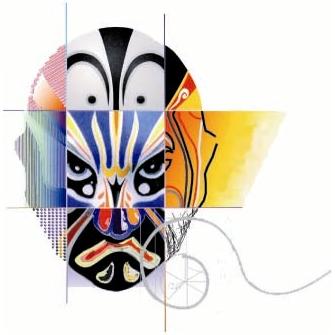 nVidia nView
One of the great things with the nVidia chipset is if you use multiple monitors. The nView has a great bit of software in it that lets you configure it easily in the advance settings of the Display Properties (normally found by right clicking your background and choose properties). Inside this tab you can have nView disabled if you are using one monitor (which was used for this review), Clone, Horizontal Span and Vertical Span. The software also can detect the displays and you can choose which one will be the primary display. Also after you have installed the nView software, it is added to your right click button which appears on the desktop when you right click on it and also when you right click on the open windows beside the Start button. Some of the features that it uses are: making the window transparent when you are dragging it , letting you send it to another monitor (if you have two monitors), and also lets you have individual settings for each item.
Gainward's XP-Feature for Video-In and Video-Out
Gainward's award-winning XP feature, also know as "VIVO", provides two video-in connectors and two video-out connectors (both composite video and s-video for PAL and NTSC) for smooth video recording and video editing including accelerated DVD playback with enhanced motion compensation in hardware.
EXPERTool TM Performance Tuning Utility
EXPERTool TM is Gainward's performance tuning utility that allows the user to easily adjust the engine clock and memory clock of any Gainward product from nVidia's recommended default settings to even higher settings. Gainward offers the end user the choice to either run the board in "Safe Mode Setting" or at "Enhanced Setting" ("Golden Sample" products only, featuring a more stable design with faster memory) which offer enhanced real-world 3D performance for higher resolution. Performance turning is the most commonly used method among the ultimate power gamers to extract the utmost performance out of a high quality 3D graphics card.
The GeForce 4 cards are based on the NV25 Chipset which is built on a .15 micron process. It has 63 million transistors and has been improved on since the GeForce 3 card (which had 57million transistors). Speed wise the GeForce 4 Ti 4600 is clocked at 300 MHz for the GPU and 325 MHz for the DDR-SDRAM memory. The GPU is seconded by 128 MB of 2.8ns 128-bit DDR-SDRAM.
I am not going to dwell too much on the technical info side of the card because it has been covered on this site and many others. If you are looking for more technical information about the GeForce series of cards then I would recommend looking here.