DirectX
ActiveMac
Downloads
Forums
Interviews
News
MS Games & Hardware
Reviews
Support Center
Windows 2000
Windows Me
Windows Server 2003
Windows Vista
Windows XP



News Centers
Windows/Microsoft
DVD
Apple/Mac
Xbox
News Search



ActiveXBox
Xbox News
Box Shots
Inside The Xbox
Released Titles
Announced Titles
Screenshots/Videos
History Of The Xbox
Links
Forum
FAQ



Windows XP
Introduction
System Requirements
Home Features
Pro Features
Upgrade Checklists
History
FAQ
Links
TopTechTips



FAQ's
Windows Vista
Windows 98/98 SE
Windows 2000
Windows Me
Windows Server 2002
Windows "Whistler" XP
Windows CE
Internet Explorer 6
Internet Explorer 5
Xbox
Xbox 360
DirectX
DVD's



TopTechTips
Registry Tips
Windows 95/98
Windows 2000
Internet Explorer 5
Program Tips
Easter Eggs
Hardware
DVD



ActiveDVD
DVD News
DVD Forum
Glossary
Tips
Articles
Reviews
News Archive
Links
Drivers



Latest Reviews
Xbox/Games
Fallout 3

Applications
Windows Server 2008 R2
Windows 7

Hardware
iPod Touch 32GB



Latest Interviews
Steve Ballmer
Jim Allchin



Site News/Info
About This Site
Affiliates
Contact Us
Default Home Page
Link To Us
Links

News Archive
Site Search
Awards



Credits
©1997-2012, Active Network, Inc. All Rights Reserved.
Please click here for full terms of use and restrictions or read our Light Tower Privacy Statement.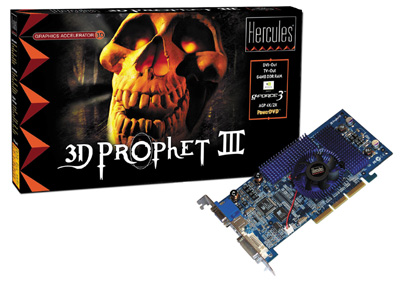 3D Textures

NVIDIA is definitely not lacking in terms of features! The GeForce 3 supports 3D textures. Using volumetric 3D textures change the way graphic designers create scenes. Itís now possible to apply a 3D texture to part of a character: for such a depth, the corresponding texture will be a cloth texture, for another depth it may be a skin texture and for the last depth it can be a texture representing human flesh. But once again thereís a problem! 3D textures are enormous! A simple 32-bit texture takes up to 8 MB of video memory. Thankfully DirectX 8.0 and the GeForce 3 come with the VTC (Volume texture compression) feature thatíll compress 3D textures so they use less memory space.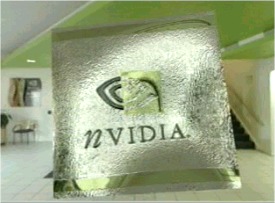 Sprite Point
The GeForce 3 GPU has been designed to meet all the Microsoft DirectX 8.0 specifications. As a result it supports sprite point. Generally particles are polygons based on two joined triangles that create a 4 vertices rectangle. Using the Sprite Point technology only one vertex will be used per particle so you get more particles on screen with no performance loss. Oh yeah for those of you who donít know what particles are used for, we can say theyíre very useful to create fireworks, blasts, and other fountain animations.
DVD
Well thereís nothing special to say here except that the DVD support brought by the Geforce 3 chip is not worthy of such a graphics card since thereís no real hardware decompression. The same old Motion Compensation technology introduced by the GeForce 256 is still here and requires your computer to be at least a 400 MHz. Some other technologies have been included like:
High Definition Video Processor (full screen, full frame playback)
Sub-Pixel Alpha Blending / Composition
Hardware Scaling (up and down)
But as far as I know these technologies are not being used by PC DVD player software so they are kind of useless. I regret to say that NVIDIA didnít make any efforts on this point, since ATI Radeon graphics cards (as well as old ATI 128) come with a real MPEG 2 decompression engine. Even on fast computers a hardware MPEG 2 decoder clearly enhances the whole fluidity of the video avoiding any glitches, freezes, etc. Hopefully to remedy the situation, Hercules has bundled with the 3D Prophet III the latest and full version 3.0 of the outstanding PowerDVD software so you can view DVDs anyway. During our viewing session of MI:2 we notice some glitches or blur effects in high resolutions (1280*1024) with the GeForce 3 while with the DXR 3 card from Creative or even our old ATI All In Wonder 128 the DVD was played without any problems. But you should at least expect real MPEG 2 decompression when you are paying out so much for a graphics card like you are here.


CyberLink PowerDVD 3
Pentium 4 Optimization

NVIDIA has worked closely with Intel to make sure its latest baby takes advantage of all the new features brought by the fastest Intel processor. The Pentium 4 processor integrates the new Intel SSE2 instruction set including 144 new instructions for 128-bit Single Instruction Multiple Data (SIMD) integer arithmetic and 128-bit SIMD double-precision floating point. These new instructions are intended to accelerate a broad range of applications including 3D visualizations. The GeForce 3 GPU and especially its drivers take advantage of these new instructions and other features Pentium 4 based system can offer like the Advanced Transfer Cache for higher data throughput, the famous Intel NetBus 400 MHz system bus, and the Rapid Execution Engine for higher execution throughput. The combination of Intel Pentium 4 processor and NVIDIA GeForce 3 technologies promises to inspire new levels of visual excitement from application developers.
3D Mark 2001
Below are two shots extracted from 3D Mark 2001 demonstrating how the new nFinite FX engine, when it's correctly exploited by games, can be ultra-realistic. Look how the nature scene seems real, admire the high level of details, in one word: enjoy!
Games Optimization
Below are some early shots, NVChips has posted, of what Giants will look like when it'll be entirely patched to support the brand new GeForce 3 GPU: