DirectX
ActiveMac
Downloads
Forums
Interviews
News
MS Games & Hardware
Reviews
Support Center
Windows 2000
Windows Me
Windows Server 2003
Windows Vista
Windows XP



News Centers
Windows/Microsoft
DVD
Apple/Mac
Xbox
News Search



ActiveXBox
Xbox News
Box Shots
Inside The Xbox
Released Titles
Announced Titles
Screenshots/Videos
History Of The Xbox
Links
Forum
FAQ



Windows XP
Introduction
System Requirements
Home Features
Pro Features
Upgrade Checklists
History
FAQ
Links
TopTechTips



FAQ's
Windows Vista
Windows 98/98 SE
Windows 2000
Windows Me
Windows Server 2002
Windows "Whistler" XP
Windows CE
Internet Explorer 6
Internet Explorer 5
Xbox
Xbox 360
DirectX
DVD's



TopTechTips
Registry Tips
Windows 95/98
Windows 2000
Internet Explorer 5
Program Tips
Easter Eggs
Hardware
DVD



ActiveDVD
DVD News
DVD Forum
Glossary
Tips
Articles
Reviews
News Archive
Links
Drivers



Latest Reviews
Xbox/Games
Fallout 3

Applications
Windows Server 2008 R2
Windows 7

Hardware
iPod Touch 32GB



Latest Interviews
Steve Ballmer
Jim Allchin



Site News/Info
About This Site
Affiliates
Contact Us
Default Home Page
Link To Us
Links

News Archive
Site Search
Awards



Credits
©1997-2012, Active Network, Inc. All Rights Reserved.
Please click here for full terms of use and restrictions or read our Light Tower Privacy Statement.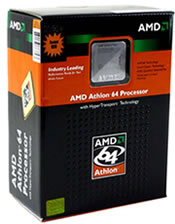 Product: AMD Athlon 64 3800
Company: AMD
Website: http://www.amd.com
Estimated Street Price: $500
Review By: Byron Hinson
Setup & Components
When the board arrived from AMD a few weeks ago, it already came with the 3800+ processor installed onto it. The board is the Asus AV8 Deluxe, which comes with AGP X8, Serial ATA, 8.1 Surround Sound and more. It is an excellent board and perfect for our first review of an AMD 939 Processor. The test system we are using for our first ever AMD review is as follows:
AMD Athlon 64 3800+ Processor
Asus AV8 Deluxe Motherboard
1GB DDR Corsair Memory
Western Digital 80 GB IDE 7200 RPM Hard Drive
ATI X800 Pro 256mb Graphics Card
Sony CD-RW
Sony DVD-ROM 16x
Viewsonic VP171s 17" Flatscreen Monitor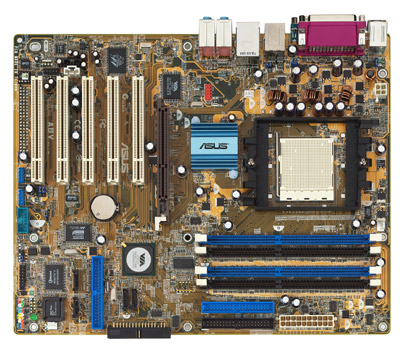 For future reviews our system will be getting better but this is our starting block. Our reviews will cover the mainstay - Windows performance along with benchmarks and information from a range of programs that many of our readers will use such as Doom 3, Farcry, 3D Mark 2003 and more.
Processor Specifications
ATHLON 64 TECH SPECS:
L1 Cache Size: 64KB data + 64KB instruction = 128KB Total
L2 Cache Size: 512KB "Newcastle" core
CPU Core Frequency: 2.40GHz for 3800+
CPU to Memory Controller: 2.40GHz for 3800+
Memory Controller: Integrated 128-bit wide memory controller
Types of Memory: PC1600, PC2100, PC2700, and PC3200 DDR memory
HyperTransport Links: 1
HyperTransport Spec: 2GHz
Effective data bandwidth: Up to 14.4 GB/sec (8GB/sec HyperTransport bandwidth plus 6.4GB/sec memory bandwidth)
Packaging: 939-pin organic micro-PGA
Fab location: AMD's Fab 30
Process Technology: 130nm (.13-micron) Silicon on Insulator (SOI)
Approximate Transistor count: 68.5 million
Approximate Die Size: 144mm2
Nominal Voltage: 1.50 V
Max Ambient Case Temp: 70 degrees Celsius
Max Thermal Power: 89 W (Maximum Thermal Output)