DirectX
ActiveMac
Downloads
Forums
Interviews
News
MS Games & Hardware
Reviews
Support Center
Windows 2000
Windows Me
Windows Server 2003
Windows Vista
Windows XP



News Centers
Windows/Microsoft
DVD
Apple/Mac
Xbox
News Search



ActiveXBox
Xbox News
Box Shots
Inside The Xbox
Released Titles
Announced Titles
Screenshots/Videos
History Of The Xbox
Links
Forum
FAQ



Windows XP
Introduction
System Requirements
Home Features
Pro Features
Upgrade Checklists
History
FAQ
Links
TopTechTips



FAQ's
Windows Vista
Windows 98/98 SE
Windows 2000
Windows Me
Windows Server 2002
Windows "Whistler" XP
Windows CE
Internet Explorer 6
Internet Explorer 5
Xbox
Xbox 360
DirectX
DVD's



TopTechTips
Registry Tips
Windows 95/98
Windows 2000
Internet Explorer 5
Program Tips
Easter Eggs
Hardware
DVD



ActiveDVD
DVD News
DVD Forum
Glossary
Tips
Articles
Reviews
News Archive
Links
Drivers



Latest Reviews
Xbox/Games
Fallout 3

Applications
Windows Server 2008 R2
Windows 7

Hardware
iPod Touch 32GB



Latest Interviews
Steve Ballmer
Jim Allchin



Site News/Info
About This Site
Affiliates
Contact Us
Default Home Page
Link To Us
Links

News Archive
Site Search
Awards



Credits
©1997-2012, Active Network, Inc. All Rights Reserved.
Please click here for full terms of use and restrictions or read our Light Tower Privacy Statement.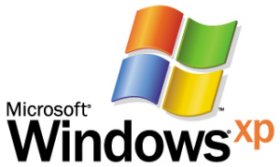 Configuring Your Server
The "Configure Your Server Wizard" has been provided by Microsoft as a quick and easy way to set up a server for a particular function. This wizard has been improved greatly in Whistler.

In Windows 2000 the Configure Your Server wizard explained how to set up a server for a particular role. If you wanted to make a server a Domain Controller, then the wizard would tell you to execute dcpromo from the command prompt. Whistler's implementation takes that step out. In the above image, you see the second step of the Wizard; the first is just the Welcome screen. This step allows you to choose whether you want the Server to be a Network server, or a domain controller. In Windows NT 4, servers that weren't domain controllers were called "Stand-alone Servers." Windows 2000 labeled them "Member Servers." Whistler seems to take the "Network Server" brand, go figure. If you forgot to set up DNS, the Domain controller option will do that for you, you'll still have to set up your reverse lookup zones however. If you decide that you want your Server to become a web server, or an application server after the promotion to a domain controller, you have the option to re-run the wizard and select those options. The wizard cannot be used to remove Active Directory, only to install it. As a matter of fact, if you make a server a Domain Controller and decide to run the Configure Your Server wizard, the Server Role page does not even appear.
The Network Server page displays all of the different roles that you can apply to a Server in a pull down menu. Below the pull down menu, you will find a set of four boxes that show your what Services are installed on the Server and which ones aren't. The only option that you may not be familiar with is the SharePoint option. This will be discussed later in the article.