DirectX
ActiveMac
Downloads
Forums
Interviews
News
MS Games & Hardware
Reviews
Support Center
Windows 2000
Windows Me
Windows Server 2003
Windows Vista
Windows XP



News Centers
Windows/Microsoft
DVD
Apple/Mac
Xbox
News Search



ActiveXBox
Xbox News
Box Shots
Inside The Xbox
Released Titles
Announced Titles
Screenshots/Videos
History Of The Xbox
Links
Forum
FAQ



Windows XP
Introduction
System Requirements
Home Features
Pro Features
Upgrade Checklists
History
FAQ
Links
TopTechTips



FAQ's
Windows Vista
Windows 98/98 SE
Windows 2000
Windows Me
Windows Server 2002
Windows "Whistler" XP
Windows CE
Internet Explorer 6
Internet Explorer 5
Xbox
Xbox 360
DirectX
DVD's



TopTechTips
Registry Tips
Windows 95/98
Windows 2000
Internet Explorer 5
Program Tips
Easter Eggs
Hardware
DVD



ActiveDVD
DVD News
DVD Forum
Glossary
Tips
Articles
Reviews
News Archive
Links
Drivers



Latest Reviews
Xbox/Games
Fallout 3

Applications
Windows Server 2008 R2
Windows 7

Hardware
iPod Touch 32GB



Latest Interviews
Steve Ballmer
Jim Allchin



Site News/Info
About This Site
Affiliates
Contact Us
Default Home Page
Link To Us
Links

News Archive
Site Search
Awards



Credits
©1997-2012, Active Network, Inc. All Rights Reserved.
Please click here for full terms of use and restrictions or read our Light Tower Privacy Statement.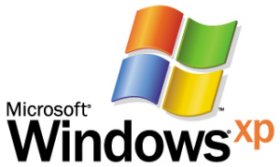 Microsoft SharePoint
I was going to make SharePoint part of the IIS section until I started to explore around in it and found that this new feature deserves a section of its own. If you want to use this feature, you have to do a little digging to find out more about it. SharePoint Services are built into Whistler and allow an administrator to set up a web site that controls document management and Team collaboration.
There are a few things that I found missing from the Configure Your Server Wizard. The setup wizard in Configure Your Server doesn't tell you that you must reboot you computer for the changes to take affect. When you run the Configure Your Server Wizard and select the SharePoint service, the wizard asks you how you want the server to be accessed. At this point you would specify what you wanted the home page to be for the SharePoint home page, this doesn't work either until after you configure your first site manually. Then, the option is given to you there.

If you want to configure a SharePoint Web, you have to go into the Internet Services Manager, right-click the Microsoft SharePoint Search Proxy and click Configure Server Extensions 2002 as illustrated below.

Once you click this, a web page will appear asking you how you would like to configure the SharePoint web site. Inside of this page there are many options to extend SharePoint on IIS. All information, including documents, list data, (contacts, announcements, tasks and events) security, discussion and subscription information are all kept inside of a database and that database must be either on a SQL Server or the MSDE database that is installed locally when you setup SharePoint services.

All of the SharePoint webs for the server are kept in this database and separated by tables within the database. If you want to configure the Database, click Administration in the upper left corner of the screen. This will allow you to specify which groups inside of the Database have which type of access, whether to use SQL or MSDE, what the default SMTP server and mail information will be used to send out subscription and invitation information, etc… After you create the default web site, you can create and manage users that can access it through the administrative page.

The users that you give access to can be either Active Directory user accounts or new users created specifically for SharePoint for use within web. If they are created specifically for SharePoint, then the passwords are stored in the SharePoint database. Otherwise, they are kept in Active Directory and must follow whatever restrictions you place on them.
The SharePoint Web Site
The default SharePoint web site can be modified through various CSS files, but I wouldn't suggest it unless you are an experienced web developer. I broke it many times. If you are logged on as an Administrator, you can edit it all you want, through the actual page itself. You can select which items are displayed on the home page, as well. You can import spreadsheets into the web. If you would like, you can also add documents and create discussion threads for the team. This feature is very good attempt for Microsoft to enter into the world of document collaboration that Lotus currently has such a tight grasp on.

The Home Page can be modified by the Administrator if he or she would like different fields to appear on the Home Page. Components can be brought across simply by dragging and dropping them with the mouse in the browser window.
The above is a SharePoint site customized by me. It took six minutes.
This is just a brief overview of what this new feature of Whistler can do.

SharePoint services give you the ability to manage discussions and documents very well.

This however is just a watered-down version of a product that I will be reviewing in the future called SharePoint Portal Server.

SharePoint Portal Server is a new BackOffice product that will seamlessly integrate with Exchange 2000, SQL 2000 and several other web components that will offer you access to any information that you want from one location.