DirectX
ActiveMac
Downloads
Forums
Interviews
News
MS Games & Hardware
Reviews
Support Center
Windows 2000
Windows Me
Windows Server 2003
Windows Vista
Windows XP



News Centers
Windows/Microsoft
DVD
Apple/Mac
Xbox
News Search



ActiveXBox
Xbox News
Box Shots
Inside The Xbox
Released Titles
Announced Titles
Screenshots/Videos
History Of The Xbox
Links
Forum
FAQ



Windows XP
Introduction
System Requirements
Home Features
Pro Features
Upgrade Checklists
History
FAQ
Links
TopTechTips



FAQ's
Windows Vista
Windows 98/98 SE
Windows 2000
Windows Me
Windows Server 2002
Windows "Whistler" XP
Windows CE
Internet Explorer 6
Internet Explorer 5
Xbox
Xbox 360
DirectX
DVD's



TopTechTips
Registry Tips
Windows 95/98
Windows 2000
Internet Explorer 5
Program Tips
Easter Eggs
Hardware
DVD



ActiveDVD
DVD News
DVD Forum
Glossary
Tips
Articles
Reviews
News Archive
Links
Drivers



Latest Reviews
Xbox/Games
Fallout 3

Applications
Windows Server 2008 R2
Windows 7

Hardware
iPod Touch 32GB



Latest Interviews
Steve Ballmer
Jim Allchin



Site News/Info
About This Site
Affiliates
Contact Us
Default Home Page
Link To Us
Links

News Archive
Site Search
Awards



Credits
©1997-2012, Active Network, Inc. All Rights Reserved.
Please click here for full terms of use and restrictions or read our Light Tower Privacy Statement.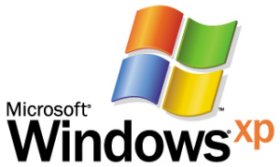 Terminal Services
Whistler has enhanced Terminal Services as well. In Whistler, you can map sound to the clients, you also have the ability to map printer, and serial ports for the clients as well. Whistler also provides built-in support for Remote Administration through Terminal Services. This basically means that if an Administrator wants to access a computer remotely through a Terminal session, he or she could without having to manually configure the server. Windows 2000 supported this function, but the Administrator would have to setup Terminal Services in Remote Administration mode from the Control Panel in Add/Remove Programs. Whistler also extends the ability of Terminal Services through IIS. There is an additional component that you can add through Add/Remove Programs in the IIS section that would allow any user with a web browser and correct Access Control to execute a Terminal Session through the web browser. This option was available in Windows 2000 if you installed the appropriate add-on for Windows 2000. If you install this option, you can access the server through the address http://serveraddress/tsweb. There will be a screen that will appear like the one shown below:

This screen installs the ActiveX control locally to your machine necessary to access Terminal Services over the Web. After the ActiveX control is successfully installed for your web browser, the server requires that you logon. Once you logon to the system, the Following screen appears allowing you to select the Server that you want to control, as well as the resolution of the Server in the Browser Window.

Once you click the Connect button, the screen below displays the server in the browser. You are required to log on to the Server, then everything works just like you are on the Server, except you are doing all of this through a web interface.

Whistler still supports Terminal Services in Application mode, but you have to install that from the Control Panel. When you do, the Setup program will warn you that some of the applications on the system will not work properly after it is configured. There is also another Terminal Services Extension that Whistler supports, and it is found through the MMC. It is called the Remote Desktop snap-in. This snap-in allows you remotely administer up to 20 XP/Whistler machines from one window. If you would like to control any one of them, simply click the computer name that you add and you can see that computer's desktop from the MMC window.