DirectX
ActiveMac
Downloads
Forums
Interviews
News
MS Games & Hardware
Reviews
Support Center
Windows 2000
Windows Me
Windows Server 2003
Windows Vista
Windows XP



News Centers
Windows/Microsoft
DVD
Apple/Mac
Xbox
News Search



ActiveXBox
Xbox News
Box Shots
Inside The Xbox
Released Titles
Announced Titles
Screenshots/Videos
History Of The Xbox
Links
Forum
FAQ



Windows XP
Introduction
System Requirements
Home Features
Pro Features
Upgrade Checklists
History
FAQ
Links
TopTechTips



FAQ's
Windows Vista
Windows 98/98 SE
Windows 2000
Windows Me
Windows Server 2002
Windows "Whistler" XP
Windows CE
Internet Explorer 6
Internet Explorer 5
Xbox
Xbox 360
DirectX
DVD's



TopTechTips
Registry Tips
Windows 95/98
Windows 2000
Internet Explorer 5
Program Tips
Easter Eggs
Hardware
DVD



ActiveDVD
DVD News
DVD Forum
Glossary
Tips
Articles
Reviews
News Archive
Links
Drivers



Latest Reviews
Xbox/Games
Fallout 3

Applications
Windows Server 2008 R2
Windows 7

Hardware
iPod Touch 32GB



Latest Interviews
Steve Ballmer
Jim Allchin



Site News/Info
About This Site
Affiliates
Contact Us
Default Home Page
Link To Us
Links

News Archive
Site Search
Awards



Credits
©1997-2012, Active Network, Inc. All Rights Reserved.
Please click here for full terms of use and restrictions or read our Light Tower Privacy Statement.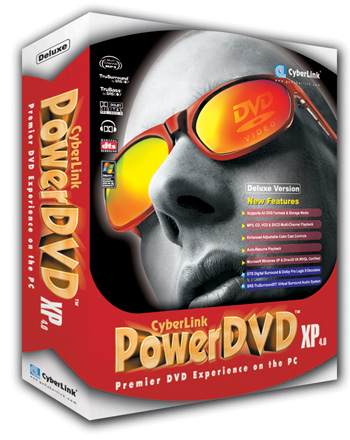 Interface
The main interface of PowerDVD did not change a lot since the previous version. Apart the fact the console now sports a new skin; the location of the commands remains the same. Power DVD 4.0 offers two windows; the first window is a deck DVD where you can find all the necessary buttons for viewing a DVD, configuring the software: play, stop, options, forward, volume, full screen, etc. It is very basic but truly functional. You have also the possibility to skin this window. The setup includes four different skins but more are available through the Internet.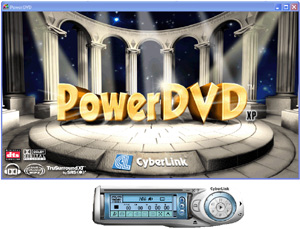 PowerDVD XP 4.0 Deluxe Interface (click to enlarge)
The second window is far more interesting because it hosts the DVD stream or a feature called "i-Power". This feature provides DVD related news, articles, movie reviews, PowerDVD skins, forums and much more. However, I can not be excited about this function simply because the i-Power feature is in fact a simple link to the website http://www.dvdonet.com ! It might be interesting for some of us, or when you are looking for new skins, but this is sincerely the only utility of i-Power.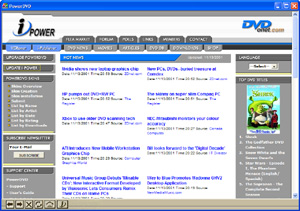 PowerDVD XP 4.0 Deluxe iPower (click to enlarge)
Features
For this fourth release, Cyberlink's developers have added a bunch of new useful features to their flagship software. PowerDVD XP's newly enhanced screen capture feature lets you capture snapshots from video in the original DVD size or viewer adjusted size with high quality. This is one heck of cool feature because most DVD software doesn't even let you capture still images from the film you're actually watching. Images can be saved as bmp files, copied to the clipboard or set as desktop wallpapers. However the hardware acceleration has to be disabled in order to proceed with capture.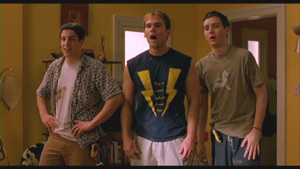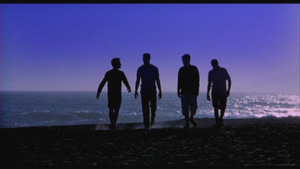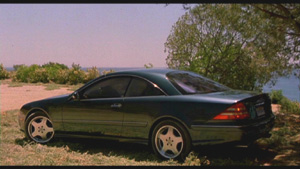 American Pie 2 Captures (click to enlarge)
When viewing a DVD you might want to bookmark some scenes that you like, in order to have fun looking at them later. PowerDVD 4.0 is the only software, to my knowledge, that lets you bookmark scenes along with a thumbnail. This exciting feature lets you easily access your favorite scenes of a movie. It works like Microsoft Internet Explorer's favorites; you bookmark a scene using the right-click menu (during the movie) and a thumbnail will be automatically saved in the bookmark. Then when you check out the book marked scenes you instantly know to what they correspond thanks to the useful thumbnails. A single click on the thumbnail will directly bring you to the scene.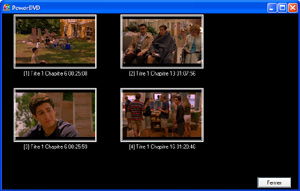 PowerDVD XP 4.0 Bookmark Viewer (click to enlarge)
Another new feature of PowerDVD XP is the one that lets you adjust brightness, contrast and saturation settings of the video through a menu. You have also the possibility to choose video profiles between four: original, vivid, bright and theatre. That's pretty cool to adapt the intensity of the video to the screen you own. And I wonder why it hasn't been included before since every TV in the world lets you play with the color settings.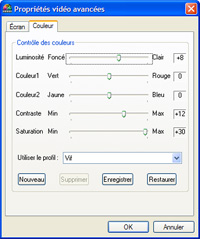 PowerDVD XP 4.0 Color settings (click to enlarge)
One of the killing features of PowerDVD XP is the one that automatically resumes playback. If you leave a movie before the end, the next time you launch the program with the same DVD, it will ask you if you want (or not) to resume the movie from where you left it or to view the movie from the beginning. That's a very handy feature.
Like recent TVs, when you watch DVDs and perform an action (like bookmarking, playing, etc.) a small on screen display indicator appears saying which function has been engaged. It's nice and can be helpful when using hotkeys to make sure you've pressed the correct keys combination to achieve the action you want. If you're lost while using PowerDVD you can always display the very complete HTML help to learn in details how to use one of the numerous features.
Remote Control
Depending on the country you live-in, and of the packaged version of PowerDVD 4.0 you pick, the software might be provided with a remote control. This accessory is the perfect thing for lazy guys that want to enjoy their DVDs without having to leave their beds, couches (or whatever), to reach the PC just to pause the playback to take a phone call or jump to the next scene. The remote control contains buttons to access the most common features of PowerDVD like play, stop, pause, next, previous, fast rewind, fast forward, slow rewind, slow forward, volume control, mute, etc. You obviously have a set of arrow buttons to navigate into DVD menus and validate choices through the 'enter' button. The remote offers buttons to activate the i-Power feature or enter the software settings among other things. Installing the remote receiver is a child's game: you just have to plug it in a free USB port and Windows will automatically recognize it and install the appropriate built in drivers. Now the next time you start PowerDVD you can control the whole software through this nice remote.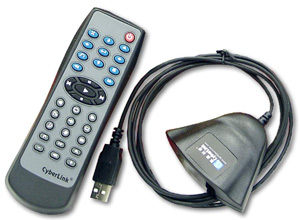 Power DVD XP 4.0 Remote Control
Compatibility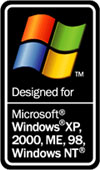 PowerDVD XP comes with WHQL drivers and is fully compatible with all Windows operating systems including Windows XP, of course. Furthermore, the software is DirectX VA WHQL certified to achieve hardware acceleration capabilities with ATI, Intel, Nvidia, PowerVR, SIS chipsets under Windows XP, 2000, Me, and 98. The latest PowerDVD 4.0 patch adds hardware acceleration support for the brand new nVidia GeForce 4 & GeForce 4 MX graphics cards thus sensibly reducing the CPU occupation rate.
Power DVD is now compatible with all kinds of DVD formats: DVD Video, DVD Video Recording, cDVD (DVD on CD), cdDVD, miniDVD. The software can also playback videos from DVD-ROM, DVD-ROM/RW combo, DVD-RAM, DVD-R/RW, and DVD+RW drives. Lastly, it can read video files set from the hard disk.