ActiveDVD
DVD News
DVD Forum
Glossary
Tips
Articles
Reviews
News Archive
Links
Easter Eggs
Drivers
Amazon.com 100 Hot DVDs



News Centers
Windows/Microsoft
DVD
Gaming
ActiveHardware
Xbox
News Search



ANet Chats!
The Lobby
Special Events Room
Developer's Lounge
XBox Chat



ActiveWin
Articles
AskAW
DirectX
ActiveDVD
ActiveGaming
Forums
Interviews
News
MS Games & Hardware
Reviews
Support Center
Windows 2000
Windows Me
Windows XP



Windows 2000
Available Systems
Benefits
Bugs & Fixes
FAQ
Drivers
History
Introduction
Links
Upgrade Issues
Utilities
Patches



FAQ's
Windows 98/98 SE
Windows 2000
Windows Me
Windows "Whistler" XP
Windows CE
Internet Explorer 6
Internet Explorer 5
Xbox
DirectX
DVD's



Tips & Tricks
Registry Tips
Windows 95/98
Windows 2000
Internet Explorer 4
Internet Explorer 5
Windows NT Tips
Program Tips
Easter Eggs
Hardware
DVD



ActiveXBox
Xbox News
Box Shots
Inside The Xbox
Released Titles
Announced Titles
Screenshots/Videos
History Of The Xbox
Press Releases
Links
Forum
FAQ



Latest Reviews
Games
Max Payne
Microsoft Train Simulator
Applications
Microsoft Windows XP Professional
Norton SystemWorks 2002
Hardware
Intel Personal Audio Player 3000
Microsoft Wireless IntelliMouse Explorer



Site News/Info
About This Site
Affiliates
ANet Forums
Contact Us
Default Home Page
Link To Us
Links

Member Pages
Site Search
Awards



Credits
©1997/2001, Active Network. All Rights Reserved.
Layout & Design by Designer Dream. Content written by light tower the Active Network team. Please click here for full terms of use and restrictions or read our Privacy Statement.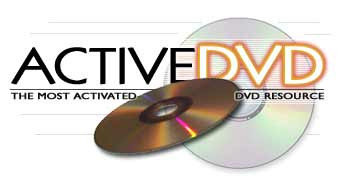 [ DVD-ROM Tips | DVD Articles | Drivers | News Archive | Contact | DVD Reviews | DVD Links | Forums ]
News Date: Monday 31st January 2000
Today's Top Headlines: The Last Broadcast - Spielberg
---
News Date: Wednesday 26th January 2000
Today's Top Headlines: The Iron Giant
ActiveDVD: The Iron Giant: DVD - Review
Time: 13:43 EST/18:43 GMT News Source: ActiveDVD Posted By: Byron Hinson

I have posted my review of the Warner Animation DVD title, The Iron Giant. Here is a snippet from the review:

I remember reading the book "The Iron Man" by Ted Hughes when I was much younger, it was one of the few books that I have read that I can actually remember anything about. The Iron Giant was somehow largely overlooked on by the viewing public when it was released in cinema's in the US and Europe (Recently went on release here in the UK). The Iron Giant did open to critical acclaim everywhere though.

[Submit News] [Return To Headlines] [Translate]

ActiveDVD Community
Time: 13:41 EST/18:41 GMT News Source: ActiveDVD Posted By: Byron Hinson

We have started up an ActiveDVD community on MSN. This community will allow you to ask questions, join chats and post up your recommendations for DVD, DVD-ROM and any other DVD related information.

You can reach the community right here: http://communities.msn.com/ActiveDVD
---
News Date: Sunday 23rd January 2000
Today's Top Headlines: Community
DVD Plus: DVD/CD Hybrid
Time: 13:43 EST/18:43 GMT News Source: DVD File Posted By: Byron Hinson

Speaking of new disc thingees, but on a positive note, Dieter Dierks, Mawa Film & Medien and Sonopress have announced the arrival of the first DVD/CD hybrid disc, which they are dubbing DVD Plus. Though perhaps the idea of a DVD/CD may seem confusing at first, remember that CDs can play in DVD players but not vice versa (i.e., you can't play a DVD on your CD player and just hear the sound).

A hybrid DVD/CD overcomes that obstacle, by having separate DVD and CD tracks on the same disc. While a DVD player could play both the DVD and CD portions, a CD player would just access the CD portions. This would be a great plus for music video titles, because conceivably you could buy your favorite Britney Spears DVD and get the CD, too, all on one disc. Whether record companies would go for this is another matter, but just last year as high a profile an artist as Garth Brooks was looking into just such technology for a live concert video (which never came to pass).

Anyway, technical details on DVD Plus are slim...I only received an ad for the first DVD/CD release, The Best Of Caught In The Act (who I've never heard of). If any more news comes my way, I'll surely post it. In the meantime, it is still certainly another exciting new development for the DVD format...
---
News Date: Friday 21st January 2000
Today's Top Headlines: Inspector Gadget
Upcoming Titles List
Time: 21:46 EST/02:46 GMT News Source: Various Posted By: Byron Hinson

Warner: Eyes Wide Shut (March 14th), Three Kings (April 11th), Three to Tango, House on Haunted Hill (both April), The Green Mile (May) and Any Given Sunday (June)

New Line: The Bachelor (April) and Seven: Platinum Series (TBD)

Fox: Anna and the King (April 4th), Fight Club (April 18th), Boys Don't Cry (April), Anywhere But Here (May), Light it Up and The Beach (June)

Universal: For Love of the Game, End of Days (both April), Man on the Moon (May), The Hurricane (June)

DreamWorks: American Beauty (late April/early May)

Paramount: Superstar (April), Bring Out the Dead, Sleepy Hollow, Braveheart (all May), Angela's Ashes and The Talented Mr. Ripley (both June)

Buena Vista: Music of the Heart, Mumford, The Insider (all April), Mystery Alaska, The Straight Story, Princess Mononoke (all May)

USA: Being John Malkovich (April)

MGM: The World is Not Enough: SE (May)

Columbia TriStar: Dogma (April 25th), Stuart Little, Leon, The Big Blue, The Messenger (all April or May)

Inspector Gadget: DVD - Review
Time: 14:22 EST/19:22 GMT News Source: ActiveDVD Posted By: Byron Hinson

I have posted my review of Disney's recently released DVD, Inspector Gadget. Here is a snippet from the review:

Inspector Gadget was one of my favorite cartoons on TV when I was younger, it was different, funny and had some ingenious gadgets to keep kids amused, so when I first heard of a big screen version I wondered who they would get to play Gadget, stars such as Robin Williams and Jim Carrey jumped into my head. Then I heard Matthew Broderick had been chosen and despite Broderick being one of my favorite actors, I was a little disappointed with the choice.

[Submit News] [Return To Headlines] [Translate]

U.S. Judge Orders DVD Hack Off Internet Sites
Time: 14:29 EST/19:29 GMT News Source: Press Release Posted By: Byron Hinson

A U.S. District Court has ordered three people to remove from their Web sites a software program that could allow copying of DVD movies. District Judge Lewis Kaplan in New York issued a temporary injunction late on Thursday forbidding the Web sites from carrying the DeCSS program that would allow users to bypass the encryption scheme used on DVDs (digital versatile discs) to prevent unauthorized copying.
---
News Date: Tuesday 18th January 2000
Today's Top Headlines: The Haunting
The Haunting: DVD - Review
Time: 13:26 EST/18:26 GMT News Source: ActiveDVD Posted By: Byron Hinson

I have posted my review of Dreamworks, The Haunting directed by Jan De Bont of Speed fame. I have also redesigned the review pages to include more information about the DVD and to improve the look. Here is a snippet from the review:

I'll get the basic story out of the way first so I can talk about the actual DVD content. The movie is based on the old story "The Haunting Of Hill House" and features the excellent Lili Taylor as Nell, a shy woman who has been looking after her sick mother so long she has started to lose her mind and has trouble sleeping, next up we have Theo played badly by Catherine Zeta-Jones a bisexual woman who is also having trouble sleeping...Finally we have Liam Neeson who takes the part of Dr. Marrow and Owen Wilson who plays another sleep deprived character called Luke.

Upcoming Titles
Time: 10:59 EST/15:59 GMT News Source: Various Posted By: Byron Hinson

MGM: April 4th is the 1999 animated version of Tom Saywer, It is full frame and only $19.95, with no extras, Then on April 18th comes the 1983 version of Breathless starring Richard Gere, A Funny Thing Happened On The Way To The Forum, the classic musical Guys & Dolls, How To Succeed In Business Without Really Trying, and the Michael Keaton comedy Mr. Mom. Of the above, Breathless and Mr. Mom are full frame only, while the other three are non-anamorphic widescreen. None have 5.1 remixes.

Finally, on April 25th is a special edition (but not anamorphic) of Mel Brooks' Spaceballs. It features a 1.85:1 widescreen transfer and full frame version on the flip, as well as an audio commentary by director Mel Brooks; some behind-the-scenes footage, a trailer and the usual MGM collectible booklet. Then, look for the 80's cult, er, fave The Idolmaker, Thunder Road, the Polygram acquiree Honeymoon In Vegas, and what is probably Kevin Costner's best film, No Way Out. None of the above are widescreen except for No Way Out and Spaceballs, and they all have trailers and booklets.

Columbia: Dogma is now due on May 2nd.

[Submit News] [Return To Headlines] [Translate]

Dvd Is Called Fastest-Selling Electronics Product Ever
Time: 10:49 EST/15:49 GMT News Source: New York Times Posted By: Byron Hinson

With the Consumer Electronics Show safely behind us, it's a good time to note that the show's sponsor, the Consumer Electronics Association, has now declared DVD the fastest selling consumer electronics product ever.

Electronics companies sold 349,000 DVD players in the product's first year, 1997, then jumped to 1.08 million units in 1998. Final figures for 1999 are expected to top out around 3.5 million, and that doesn't count millions more DVD-ROM drives installed in computers of even modest cost, such as those by budget-conscious e-Machines and Avatar Technologies' V-Box.

Overall, about 5 million DVD players have already been sold, compared to about 1.1 million VCRs between 1975 and 1977, and 1.2 million CD players between 1983 and 1985.

For comparison, CEA officials said, almost 10 times as many DVD players were sold in their first year as CD players were, back in 1983. Of course, DVD players are helped by the fact that they are backward compatible, in that they can also play CDs, whereas CD players definitely couldn't play cassette or 8-track tapes or vinyl records.
---
News Date: Sunday 16th January 2000
Today's Top Headlines: DVD Charts
---
Copyright © 1997-2001 Active Network, Inc. All Rights Reserved. Terms of Use. Privacy Policy.
Forum Software Copyright © 2000-2001 William D. Sossamon. Layout by Byron Hinson. Content written by the Active Network team.