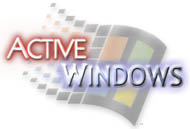 [ Search | Mail Us News | News Archive | Contact | Newsletter | Newsgroups ]
18th January 1999
Banshee - Celeron - Chats - IE5
Intel plans to build encryption into future generations of chips
20:59 GMT Source: MSNBC

Intel Corp. plans to build encryption capabilities into future computer chips, a move that could accelerate the spread of the government-controlled technology. The Santa Clara, Calif., company, the world's biggest chip maker, is expected to discuss encryption and other information-security issues at an industry conference that begins Monday in San Jose, Calif. [More]

Internet Explorer 5 Coming To Final Stages
20:43 GMT Source: Microsoft

The Internet Explorer 5 beta is heading into its final stages of testing. Testers will get a new build of the upcoming Microsoft browser tonight and are expected to move to release candidate stages in the next few weeks.

A Gamers Guide To DirectSound3D
20:39 GMT Source: 3DSoundSurge/Hardware One

3DSoundSurge has posted a guide for those who still don't have a clue to what DS3D does and how it differs from A3D. Here is a snippet:

Microsoft provides DirectSound3D (DS3D from now on) as one of the components in the DirectX family, just like the more famous D3D which is used for 3D graphics. One thing that DS3D allows that D3D doesn't, is extensions such as Creative's EAX. The lack of extensions is one major reason why some developers prefer OpenGL over D3D.

DS3D is basically a bunch of commands (API) that help game developers define where the sound should be placed in the 3D space and how loud it should be. The location where each sound should be placed is then passed on to your DS3D capable soundcard which uses some clever algorithms to place the sound in 3D space

Sega Dreamcast Review
20:34 GMT Source: Hardware One

Hardware One has posted their review of Sega's new Dreamcast. Here is a piece from the review:

After a year of speculation and hype, Sega delivered their latest console on late November 1997. Their new console system was touted to be revolutionary, powerful and fast, its name? The Dreamcast. Never mind the Japanese way of giving funny English names, although by now its already become all to familiar to every avid gamer. With a Hitachi SH-4 RISC processor, a PowerVRNG graphic chip and Yamaha sound system, even the Saturn had to take its final bow. Hardware-One is proud to bring you Singapore's 1st review on the Dreamcast!

Warning: Outlook Express Can Damage Your Postcards
16:09 GMT Source: The Register

Lost count of the number of court actions Microsoft is involved in? Well, in yet another one, a Californian judge has found that the company failed to comply with an earlier ruling he made on email filtering software. [More]

New Wicked 3D Drivers
14:55 GMT Source: Voodoo Extreme

Metabyte has released some new drivers for their Voodoo 2 powered Wicked 3D card.

Version 3.10 NON-CD Drivers - 4.02MB
Version 3.10 CD Drivers - 4.08MB
eyeSCREAM v1.1 - 4.19MB

Mobile Celerons Soon To Arrive
14:55 GMT Source: The Register

Intel will introduce its mobile Celeron platform on the 25th of this month as part of its move to capture the low-end notebook market. [More]

ActiveWindows Chat Date
13:42 GMT Source: Byron Hinson

We have set our next chat date. It has been a while since we ran one, but now with our new IRC server we think its worth a try this time around.

Microsoft Earnings Expected To Soar
13:18 GMT Source: Wired

Microsoft's financial success appears untouched by its legal battle, with quarterly earnings expected to be up more than 40 percent from last year.

Microsoft Launches Encarta Africana
13:11 GMT Source: Press Release

Microsoft and leading African-American scholars bring black history and culture to life through multimedia technology. [More]

Site Feedback And News
02:18 GMT Source: ActiveWindows

At last - Our comments form is finally back up and running. So you can now send your comments in via that instead of e-mail. Next up is the search form, we are creating a proper full search engine that can handle the massive amount of info that has been posted on our site.

You have asked us to post more information about various hardware reviews that other sites post on the internet, starting from today onwards we are happy to oblige.

Creative Banshee Review
02:18 GMT Source: FrontLine

Frontline has posted a review of Creative's Banshee card. Here's a short piece from the review:

There is no way that the Banshee can do AGP texturing, only 2X AGP capable cards have this capability. But fear not, as both side-banding and pipeling are supported. No doubt the AGP version may have 16MB of SGRAMs, but all in all, its still a "PCI" riding on a AGP 66Mhz highway. Video playback is pretty smooth and silky, and by far the best video playback I have seen. With the 128bit core for 2D applications, it does give life to those who play "flat plane" 2D games. If the idea of overclocking is in the mind, keep in mind that the Banshee is already on the burning zone with the default clockspeed. The ABit BH6 Bios temperature showed 34°C, after installation and operating for 2 hours... it rises to 40°C! There're still hope for da overclocking urge, but will require lots of seriously cooling. Personally, I would choose reliability over speed any day.
---
17th January 1999
Site News - CuteFTP - Themes
Slot One Gone For Celeron?
23:58 GMT Source: The Register

A US distributor is claiming that Intel has already discontinued Slot One designs for the Celeron 300A. [More]

Program Tips Updated
16:14 GMT Source: Luis

Added new Office 97 tips and a new section for Quicken users in our Program Tips area.

Articles Section Updated
15:20 GMT Source: ActiveWindows

The Articles section has had its weekly update. This section now includes the articles that have been posted on our site over the past week or so.

Themes Updated
14:31 GMT Source: ActiveWindows

We have updated the themes section of ActiveWindows. There are a large number of new additions to the pages so check through them all.

CuteFTP 2.8 Build 3 Beta 1
13:17 GMT Source: BetaBites

CuteFTP has released Build 3 of CuteFTP 2.8 Beta 1. You can get the new CuteFTP 2.8 Beta 1 Build 3 (1040 KB) here!

Release Build 3 Notes:

- "Error" files in queue now stay put and won't try to resume.
- Fixed stability when opening directory with over 5000 files or directories.
- Confirm Filename prompt now displays for uploads and downloads when toggle is set.
- Overwrite confirmation now honors Prompts dialog box settings.
- Up Dir arrow in remote pane crash fixed.
- View text files in My Documents folder now works.
- Problems with repeated icons in toolbar fixed.

Site News
03:21 GMT Source: ActiveWindows

On the way this week: New reviews of SoundBlaster Live! Value, Dark Side Of The Moon, Pinky and the Brain, Encarta DVD, XingDVD 2.0.3, ATI DVD 1.2, PowerDVD 1.22a, Big Red Racing Pinball.

Because our articles section has become so popular we are set to bring in a couple more people to write for us, this means even more articles on your favorite news site. This week will also see the return of our weekly chat, this will now be based on our own IRC server. We will post more details early next week.
---
16th January 1999
Win OSR - Iomega - Site News
Chat Info Updated
23:21 GMT Source: ActiveWindows

We have updated the information on our chat page. We now have our own IRC server setup - so whenever you are online - pop into #activewin on irc.activewin.com.

DirectX 6.1 Released
20:12 GMT Source: ActiveWindows

DirectX 6.1 for Windows 98 can now be officially downloaded direct from Microsoft. Please note that it is not yet available on Windows update. You can download it at the following places. Conxion1 Conxion2 Conxion3

SBLive! Vs MX300
19:40 GMT Source: Gamecenter/CoolInfo

GameCenter has posted a SBLive! Vs MX300 article. Here is a snippet:

The Live's better performance in CPU utilization makes it a good choice for users with slower PCs. The Live is also a much more mature product than the MX300. Because the card has been out on the market for several months, Creative has had a lot of time to improve its drivers and performance. Creative has also garnered a lot of support for EAX. The MX300's newness means you should expect some driver glitches and limited support for A3D 2.0--at least for now.

Hardware Week In Review - 16th January 1999
11:26 GMT Source: BetaBites

Yeppers! It is coming on Saturday, and that means another Hardware Week in Review. There has been tons of hardware news, reviews, previews, and tweaks...[More]

Presarios Can Lock-Up On Win 95, OSR1/OSR2
11:23 GMT Source: BetaBites/BugNet

Almost every model Compaq Presario may lock up during start-up if it has exactly 64 MB of RAM and is running Windows 95 OSR1 or OSR2. The problem is due to a Windows 95 protection error in NTKERN during system start-up and, according to Compaq, is more likely to occur on faster processors and may not occur on slower processors.

As a fix, install SoftPaq 7491 from Compaq. You can get it here.

Streaming Towards The Future
03:12 GMT Source: Wired

At Home and RealNetworks are building a new streaming platform for fat pipes. The system promises new content that is at once clear, compelling ... and costly.

Site News and Updates
02:55 GMT Source: Bob Stein, Cliff Palmer, Luis, Alex Harris

At last a day in which we don't have to complain about the server speed. We have updated a few areas on the site, nothing major - but the About Us section has had a few additions (Including a few photos of us after you asked). Yes Byron does look 14/15 but he's asleep and cannot stop us from writing this now mahahaaa.

Now onto more important site news. Byron, Cliff and Alex have been hard at work writing a new sub-section of ActiveWindows based around DVD and DVD-ROM technology. This area will have DVD News, reviews and the very best in tips that you have come to expect from us over the past few months. We expect this new section to be up later in the week.

Iomega Feels Pressure To Modernize
02:48 GMT Source: Techweb

New technological advances in the removable-storage market could soon spell trouble for market leader Iomega. Smaller compact flash-format drives from IBM and the shift to higher-capacity magneto-resistive (MR) head technology drives are threatening Iomega's hegemony. Iomega has sold more than 20 million Zip drives, and sells more external storage devices than any other company, according to PC Data, in Reston, Va. But Iomega's Zip and Jaz drives are based on older, inductive head technology, while competitors are rushing to market with MR products. [More]

Windows 98 OSR News
00:24 GMT Source: Microsoft

Windows 98 OSR testers are set to get a new build later today. No news yet on how close they are to getting to Beta 2.
---
15th January 1999
MS Still Favs - XML - IE4 SP2 - Win 2000
Online Chat
23:55 GMT Source: Byron Hinson

By the way - we forgot to mention that we are currently having a chat from Jan 15 9:00PM EST(-6GMT) on the following server

server: irc.webmaster.com

channel: #activepc

Site News (Update 2)
23:08 GMT Source: Byron Hinson

The source of the speed and connection problems we have been having this past week has been cut off and the site should now be up and running at it's usual speed.

Windows 2000 Release To Slip To Second Half Of '99
20:18 GMT Source: ZDNet

If you were among those expecting Microsoft Corp. to ship Windows 2000 by mid-1999, don't hold your breath. Beta 3 of the long-awaited operating system is now not expected to reach testers until April, Microsoft officials have confirmed. And Microsoft itself, in a tacit acknowledgment that Windows 2000 won't be a first-half 1999 product, told resellers this week it is extending its Windows NT Server 4.0 upgrade promotion through June 30. [More]

Microsoft Leaks Merced Details
16:15 GMT Source: The Register

An unholy row is set to break out between Intel and Microsoft after the software company revealed details of the up-and-coming Merced architecture. [More]

New Graphic Card Drivers
14:48 GMT Source: Diamond

Diamond has released new drivers for their Monster 3D 2 card. You can check out the readme right here.

Pentium III 500MHz Review
14:46 GMT Source: 3DNews/Firing Squad

Firing Squad has published a review of the yet-unreleased Pentium III (Katmai) 500 MHz processor from Intel. In their review, they cover the depth of the impact of the new "KNI" chipset, with interviews and quotes from prominent multimedia and game development companies, such as Outrage, Infogrames, and John Carmack of id Software. Also covered are performance benefits over the current Pentium II line of processors, and up-and-coming competition from the likes of the AMD K6-3 and K7.

Site News (Update)
14:44 GMT Source: Byron Hinson

I've finally woken up and yet I still discover a load of e-mails complaining about the server speed, although I don't mind - It really has nothing to do with me - if anyone would like to complain - feel free to e-mail bobstein@activeie.com and he will forward the mail on to the appropriate person. Thanks for understanding, I get so much e-mail I really couldn't deal with all that as well<g>.

Site News
12:52 GMT Source: ActiveWindows

Well it looks like we are back after our half a day away from you all. Hopefully our connections will be a little bit better this time round.

Internet Explorer 4.01 SP2 Stuff
01:37 GMT Source: Microsoft

Well to everyone who thought that Internet Explorer 4.01 SP2 had been scrapped, Microsoft have told us that they released a new beta build to testers the other day...so it looks as if it will see the light of day after all.

XML Takes Another Step
00:59 GMT Source: Wired News

The World Wide Web Consortium has placed another finishing touch on a next-generation markup language that one day may usurp HTML as the scaffolding of the Web. The Web standards body on Thursday issued the Namespaces in XML specification as a W3C Recommendation -- the equivalent of a Web standard. [More]

Poll: Microsoft Still Favorite
00:48 GMT Source: C/Net

Three months after the software giant's antitrust trial began, more than two-thirds of Americans hold favorable feelings about the company, according to one poll.
---
14th January 1999
Crypto - AMD Earnings
ATI Has Strongest Sales Ever
20:49 GMT Source: C/Net

Graphics chip leader ATI reported strong earnings and its strongest sales ever as it continues to maintain a commanding position in this important PC chip market. [More]

Recording, Lower Prices Coming To DVD
20:29 GMT Source: C/Net

Although the technological standards still aren't set, variations on the DVD player as well as lower prices are coming to market. Consumer electronics companies are working on delivering home players with the ability to record disks while also hashing out plans for new audio formats that incorporate multichannel surround sound for more lifelike music reproduction. The availability of recordable DVD discs is seen as one of the keys to tapping into a potentially huge consumer DVD market, analysts say. An estimated 1.2 million DVD home players were sold worldwide in 1998, double the figure from the previous year, according to InfoTech Research. This is in addition to the hundreds of thousands of drives that have shipped with home PCs to date. [More]

Graphics Drivers Updated
13:16 GMT Source: ActiveWindows

Updated the graphic card drivers section and added the beta 2 driver for the Pure3D II. Which now includes Glide 3 and DirectX 6 support.

NT Fails US Government Crypto Tests
13:09 GMT Source: The Register

Shortcomings in the CryptoAPIs, so brace yourself for Service Pack 5...[More]

Site Speed News
13:07 GMT Source: Byron Hinson

As we said - we are trying to get the speed and connection problems fixed as soon as possible, they are out of our hands at the moment, here is what the server guy had to say on the matter.

I am sorry about the trouble, but right now it is out of our hands. We are working on changing to a more reliable provider, but that can't happen immediately

We are just as much annoyed at all of this as you are.

AMD Fall Short Again In Forth Quarter
13:05 GMT Source: ZDNet

Advanced Micro Devices Inc. reverted to disappointing form again Wednesday when it missed analysts' estimates by 4 cents a share in its fourth quarter. The chip maker earned $22.3 million, or 15 cents a share, on sales of $788.8 million. [More]
---
13th January 1999
2001 Bug - DVD - DX 6.1 Gold
New Drivers
23:45 GMT Source: Dennis [E-mail]

Diamond has release new drivers for their Viper V550 card. You can grab them here.

PCI-X Gang Of Three Challenges Intel With Future I/O
21:25 GMT Source: The Register

The PCI-X gang of three has recruited Adaptec to the fold, and announced a "Future I/O alliance" intended to build a high-performance I/O standard to replace PCI/PCI-X. In September (Earlier story) Compaq, HP and IBM peeled away from Intel to push the PCI-X. Intel gave the new standard a guarded welcome, but muttered through its teeth that PCI-X would have to be the last iteration of the old bus standard, and that a "fundamentally new architecture" would be needed for the future. By fortunate happenstance, Intel has a number of candidates for just such a new architecture in the labs. [More]

Upgrade To Pentium III Should Be A Breeze
19:51 GMT Source: C/Net

Consumers and personal computer makers wanting to improve Pentium II systems by adding Pentium III processors should find it easy going because the chips share design features. [More]

Firbys Could Be Threat To National Security
19:49 GMT Source: ICQ

Warning: "Furbys" could be a threat to national security. The National Security Agency has banned the wildly popular mechanical pets from its headquarters, apparently because they can repeat some of what they hear — and that could end up being top secret.

DirectX 6.1 Goes Gold
19:48 GMT Source: Microsoft

We have been informed that DirectX 6.1 has now gone gold, the final release is build 426. There is a possibility that it could be up on Microsoft.com before the end of the month.

Microsoft Windows NT Server Outpaces UNIX and NetWare in 1998
16:29 GMT Source: Press Release

In December 1998 International Data Corp. (IDC) released preliminary statistics confirming the continuing customer acceptance for the Microsoft® Windows NT® Server operating system, again recognizing it as the fastest-growing, commercially marketed server operating system in the industry. According to IDC, Microsoft shipped 1.56 million new server software licenses in 1998, which is nearly 50 percent more licenses than Novell NetWare and twice as many as the combined versions of UNIX. [More]

DVD Group Pushes For Common Format
13:21 GMT Source: ZDNet UK

A newly discovered bug may result in many Windows-based applications registering the wrong time for at least a week in the year 2001, Microsoft has confirmed. The bug was discovered by Richard Smith, of Phar Lap Software, who last week reported the problem to Microsoft and the BugTraq security mailing list, according to Microsoft. This bug affects the local time function during the daylight savings time change on Windows-based systems. Computers running Windows 95, 98, or NT 4 will delay the one hour time change for a week in 2001, from April 1 to April 8. The problem has already been fixed for the upcoming Windows 2000 operating system. [More]

Microsoft Confirms Time Bug
13:18 GMT Source: C/Net

A newly discovered bug may result in many Windows-based applications registering the wrong time for at least a week in the year 2001, Microsoft has confirmed. The bug was discovered by Richard Smith, of Phar Lap Software, who last week reported the problem to Microsoft and the BugTraq security mailing list, according to Microsoft. This bug affects the local time function during the daylight savings time change on Windows-based systems. Computers running Windows 95, 98, or NT 4 will delay the one hour time change for a week in 2001, from April 1 to April 8. The problem has already been fixed for the upcoming Windows 2000 operating system. [More]
---
12th January 1999
Site News - Drivers - DVD Increase
How Healthy Is Your Hard Drive?
23:16 GMT Source: PC World

Belarc's free browser plug-in offers SMART ways to check your drive. Virtually all PC hard drives made in the past few years come with SMART (Smart Monitoring Analysis and Reporting Technology) software, which continuously monitors drive parameters such as performance and error rates. SMART uses a technology known as predictive failure analysis to sound the alarm if a drive failure is imminent. [More]

Win 98: 5 Horror Stories With Happy Endings
19:32 GMT Source: CNet

Windows 98 really can be a nightmare, and we've got five horror stories to prove it. As we work our way through each disturbing episode, you may feel as though you're reliving a half-remembered nightmare. But don't panic. Just as most Twilight Zone episodes wrapped up tidily in half an hour, you can extricate yourself from Windows 98 nightmares, too. We'll show you how. [More]

DVD Production Continues To Increase
19:28 GMT Source: Avault

Digital Video Systems has announced its monthly production of DVD-ROM drives increased at an average rate in excess of 10,000 units per month for the quarter ended Dec. 31, 1998. The company has been and is continuing to work on expanding its supplier relationships to meet the increasing demand for various electronic components used in the DVD-ROM drive. DVS is currently producing its 5.2X DVD-ROM drive for the rapidly growing Personal Computer OEM market.

In a separate event, the company stated it is nearing completion of arrangements to double its production capacity of DVD-ROM drives to 200,000 units per month during the first half of the current calendar year. DVS' current DVD-ROM drive production capacity is 100,000 units per month. The worldwide DVD-ROM market has been projected by International Data to reach more than 35 million units in calendar 1999.

New Drivers
15:38 GMT Source: ActiveWindows

Updated the drivers section, the newest drivers on offer are for the Savage 3D board - they were released yesterday.

Y2K, How Will It Affect The Daily Consumer
15:33 GMT Source: Press Release

Computers coordinate many aspects of our daily lives, both behind the scenes and in plain view throughout the day. Computers enable us to take money from the ATM machine. They coordinate the inventory in grocery stores and the delivery schedules of staples that for generations have been available on demand. Society is gradually moving toward a paperless environment. So what about Y2K? What is it and how might it affect us? [More]

Microsoft Announces BackOffice Server 4.5
14:24 GMT Source: Press Release

Microsoft Corp. today announced Microsoft® BackOffice® Server 4.5, an integrated server suite, optimized for the Windows NT® Server operating system, that simplifies the deployment, management and development of powerful solutions for branch offices, departments and midsize organizations. BackOffice Server 4.5, currently in beta testing, introduces new features for deploying a consistent branch office or departmental infrastructure, and a set of targeted BackOffice Server Manager consoles for common administrative tasks. BackOffice Server 4.5 delivers and integrates setup of the latest BackOffice family components and service packs, including Microsoft SQL Server™ 7.0, Systems Management Server 2.0 and Windows NT Server 4.0 Service Pack 4. [More]

Microsoft Catches Up With Counterfeit Software
13:31 GMT Source: The Register

The continuing popularity of the Great Satan of Software – and its products -- kept British police busy over the Christmas holiday. The latest in a long line of anti-piracy raids brought in the biggest haul of counterfeit Microsoft Office 97 CDs to date.

Site News
13:22 GMT Source: ActiveWindows

We are yet again having speed and connection problems on the server (As you have probably noticed). We hope they are not spoiling your viewing of the website too much, and we are trying to get it fixed as soon as possible.
---
11th January 1999
Links - That Trial - Articles
---
10th January 1999
DVD - Reviews
No More Fights Over The PC
18:50 GMT Source: CoolInfo/PC World

A new product lets two or more play multimedia games on the same PC. Peace is at hand in wired households throughout America, thanks to a new product unveiled by a small California company at this week's Consumer Electronics Show. Concurrent Controls of South San Francisco has announced the Applica Multimedia System, which the company claims is the only home networking product available that enables multiple people to run full-motion, 3D multimedia applications on the same PC at the same time. [More]

Site News
18:49 GMT Source: Byron Hinson

Sorry about the lack of news today - Alex and I have spent the last 7 hours attempting to get a DVD Hardware Decoder card working (We won't mention the name) and after a number of lock-ups, wrong IRQ's and sound vanishing, we have finally given up, gone back to using a Software Decoder and watched "The Game". This is the first time we have ever had to give up on piece of hardware.

Altec Lansing ADA-70 USB Speakers Review
10:51 GMT Source: CoolInfo

HardwareCentral has posted a review of the Altec Lansing ADA-70 USB speakers. Here is a snip:

While USB has been around for a little while now, it seems that USB peripherals have just suddenly started to flood the market. Joysticks, scanners, portable media, and now speakers are enjoying the use of this easy to use interface. This review will cover Altec Lansing's ADA-70 speakers. Many manufacturers advertise their speakers as supporting USB, they usually refer to the ability to control the volume, bass, and treble via software over the USB bus. The ADA-70s are true USB speakers in that they do not require a sound card. Instead, all signaling is handled via USB.

Recordable DVD, DVD-Audio Debut At CES
10:49 GMT Source: TechWeb

Amid the collection of black boxes in the Pioneer Electronics booth here at the Consumer Electronics Show (CES) were two shiny gold prototypes of the future for Digital Versatile Disc (DVD). Pioneer demonstrated working models of both recordable DVD video and DVD-Audio. The recordable DVD prototype is based on a specification not yet settled upon by the DVD Forum, the trade body that designed the DVD specs. [More]
---
9th January 1999
MS and DVD - Site News - mIRC 5.5
STB Velocity 4400 AGP Review
22:35 GMT Source: Matt Klosterman

Matt has posted his review of STB's TNT powered Velocity 4400 AGP graphics card. Here is a short piece from the review:

The Velocity 4400 is by far the best 2D/3D card I've had the opportunity to use so far. While not perfect, the card shows great balance and has a reasonable price. However, if you need hardware DVD decoding you may want to consider the ATI Rage128 based cards, which seem to have very good performance.

New CEO Discusses Future of NeoPlanet
15:37 GMT Source: NetiGen Web

Following the news about NeoPlanet becoming its own company, Drew Cohen, the newly minted president and CEO, has commented on the future of the up and coming alternative browser.

Most notably, he stated his plans to use the newly acquired capital to attract talented developers. That talent is needed to work on the next versions of NeoPlanet. Version 3.0 is due out in the next 30-60 days, and the company hopes to have a 4.0 version ready by year's end.

New Office 97 Tips
15:03 GMT Source: Luis

We have added six new Office 97 tips, there are likely to be a few more later today.

Consumer Groups Say We Pay Too Much For Windows
11:28 GMT Source: MSNBC

A coalition of consumer groups on Friday said Microsoft Corp. should return $10 billion to consumers for overcharging buyers of its computer operating software over the past three years. An analysis by the Consumer Federation of America (CFA) and other organizations concluded the pricing abuse would only get worse unless Microsoft was disciplined in the antitrust case brought against the software group by the Justice Department and 19 states. [More]

New Graphic Drivers
11:22 GMT Source: ActiveWindows

We have updated the graphic drivers section and added a few of the drivers released this past week or so.

Hardware Week In Review - 9th January 1999
11:15 GMT Source: BetaBites

Well, it is that time again to bring you all the latest hardware news, previews, reviews, etc. You will find the hardware news listed under the website the news was found on...oh, by the way, there is no particular order to who comes first. [More]

mIRC 5.5 Released
04:35 GMT Source: E-Mail

Yes - It has been a while, but Kahled has released a new version of the best IRC Chat client around - mIRC 5.5. Here is a short piece of the blurb.

A great new mIRC version has just been released. We are absolutely sure you'll love it :-) In the past months we have been steadily working on new features and better code and we performed a lot of testing. Of course the new list of IRC servers is included, as well as a new IRC Intro. We really recommend you to download and try this new mIRC v5.5!

Site News
01:14 GMT Source: Byron Hinson, Cliff Palmer

I think it is about time we had some new site news. Our upcoming DVD article is now being changed into a full DVD section that will be part of ActiveWindows, this gives us the chance for tips, reviews, news and advice on all the latest DVD hardware and software.

We are still having some speed problems on the site, although it is not as bad as it was - it isn't at its fastest. We would also like to thank all our visitors for making the last week our best ever...thanks....we really do appreciate not only your visits, but also your e-mail and support.

1999 - Microsoft Say It's The Year Of DVD
01:05 GMT Source: CRW

DVD ROM is moving out of the early adopter phase and into the mainstream, and it should experience a long awaited growth spurt this year, a Microsoft executive said.

Chris Phillips, Microsoft director of business development for multimedia, told a DVD forum at a Consumer Electronics Show that the combined 2,300 DVD movie and DVD ROM titles available, and the 6 million to 8 million drives sold in PCs in 1998, suggest the market is on a launch pad for major growth. He said he expects an installed base of about 30 million DVD ROM drives by next December.

"This is the start of real DVD volume shipments," he said. "We're getting out of the early adopter phase and into the leader phase."

Phillips said the Web has been crucial to DVD's success. He said his own informal search for DVD related Web sites turned up considerably more than a search for VHS tape related sites. He predicted DVD ROM drive sales will increase to 1.6 million units a month this year.
---
8th January 1999
MS Innovations - USB - FP2k - New Intellimouse Drivers
---
Do You Have Any Windows Based News? Just e-mail Us!
7th January 1999
Intel - Windows Shell - Y2K
Wireless Web Tablets Due This Year
22:55 GMT Source: CoolInfo

The WebPad design model is based on a version of Cyrix's integrated MediaGX processor and has a 10.4-inch LCD touch screen. The prototype has 16MB of RAM, 8MB of ROM, built-in speakers and microphone, and dual Universal Serial Bus ports to connect a keyboard or mouse. [More]

Microsoft Gets Down To Y2K Nitty-Gritty
20:48 GMT Source: ZDNet

Microsoft Corp. on Thursday will unveil plans to help its customers deal with the year 2000. The Redmond, Wash., company last month discussed plans to provide tools, seminars, and support for Y2K testing and compliance of its software. [More]
Hasbro Does Windows CE
20:45 GMT Source: CGO

Hasbro Interactive announced today that they plan create several game titles for the Windows CE operating system, beginning with Monopoly and Scrabble. Both games will be available in March for around $30 each. Future titles announced include Trivial Pursuit and Slingo. Hasbro is the first company to create brand name games for the operating system, excluding Microsoft.

Intel To Take Wraps Off Of The Pentium III
15:36 GMT Source: ZDNet

As we mentioned a few weeks ago, Intel are set to announce the Katmai as the Pentium III (Shame, seeing it looks a meagre chip). [More]

Microsoft Acquires FASA Interactive
14:23 GMT Source: Press Release

Strategic Acquisition Adds Top Talent and Popular MechWarrior Franchise To Growing Games Portfolio. [More]

Windows Shell Runs Faster With Netscape (Follow Up)
14:06 GMT Source: The Register

The Register have finally posted a bit more information about how you do this, and judging from the e-mails we received, there are a lot of you who would like to know. [More]

Intel Tips Eight-Way Server Plans, More Katmai Details
13:58 GMT Source: EE Times

Elbowing its way into the high-margin world of computer servers, Intel Corp. this week said it is designing multiple chip sets for eight-way multiprocessing systems, the first of which will appear before June. The CPU giant has also developed undisclosed features and instructions in its upcoming Katmai-generation processors that it hopes will give its Pentium II microprocessors a leg up in some large database processing jobs.
---
6th January 1999
Win 2000 - DVD-RAM - Virus
Server Stuff
23:04 GMT Source: ActiveWindows

Just a note to everyone. We are currently having some speed problems on our main server, this is causing slow downs across all of our sites. We are hoping that this problem will be resolved as soon as possible.

CuteFTP 2.8 Beta Released
22:46 GMT Source: ICQ

CuteFTP 2.8 Beta has been released. Here are a few of the new features and fixes:



Improved Interface and Navigation
Local and Remote panes now display files using the appropriate system icons. Up directory box moved to top of Local/Remote pane. Local drop down list now shows drives and folder paths. New column headers added for Local and Remote long listing. Column headers can sort and are re-sizeable. You can now hide the queue window using the F10 Function key.

Minimize to Systray
Option added allowing CuteFTP to minimize to systray.

Firewall/Proxy and Host Fixes
Added new host support for VM/ESA. Support added to allow users to login in PASV mode and use a specific firewall setting.

Macro Updates
Wild card support added to Macros.

Queue Fixes
Many queue fixes added. Move items up & down, move to top, move to bottom, and more. Many queue bug fixes

Other Features Added
Advanced command added to allow Change User login. Overwrite dialog now displays name of file to overwrite.

Bug Fixes
Various bug fixes made. Date display problem fixed, connection retries fixes, description file crash fixed for long descriptions, Local pane instability when current directory is deleted in Windows explorer, local deltree works properly, conserve local path on reconnect fixed, plus others.
Picture.exe Really A Trojan Horse
22:03 GMT Source: MSNBC

Here's a computer virus story that's not an urban legend. If you receive an attachment in e-mail called "picture.exe," don't open it. If you do, what happens next reads a bit like a spy novel — this Trojan horse drops two more programs called note.exe and manager.exe which will search through your internet cache directory and, if you have one, the directory that holds your America Online username and password. It then encrypts that information, tries to establish an Internet connection, and sends it all to an e-mail address in China.

Windows CE Goes Color For Palm Sized PC's
20:12 GMT Source: Computer Resellers News

Microsoft said it plans to preview enhancements to its Windows CE operating system for palm-sized PCs (P/PCs) at the upcoming Consumer Electronics Show held in Las Vegas. Although not a full upgrade, the enhancements, code-named Wyvern, will bring color display capabilities to the OS as well as development components including Visual Basic, Active Development Objects, and Microsoft Foundation Classes, Microsoft said.

Wyvern will support the same applications and setup as the current P/PC OS, the software giant said. The color-enhanced product, based on the CE 2.11 core OS, will probably be released this spring, according to officials at the Redmond, Wash.-based company.

Palm-sized PCs, like Casio Computer's Cassiopeia and Philips Electronics' Nino, compete with 3Com's wildly successful PalmPilot. Hewlett-Packard will be hosting the technology preview. One source speculated the Palo Alto, Calif.-based vendor plans to release a palm-sized PC in the United States, though HP declined to comment. The vendor already announced in November that it would release a palm-sized PC, the Jornada 428, in China this month.

MicroNet Technology Unleashes DVD-RAM
20:10 GMT Source: CoolInfo

MicroNet Technology announced it will begin shipping the newest addition to its family of storage products, DVD-RAM. DVD-RAM allows direct overwrite of data and will be available as a MicroNet DataDock module for its award-winning family of removable and transportable storage solutions.

Ideal for multimedia producers, software developers and corporate MIS managers, DVD-RAM will allow users to create, edit and access discs at the fastest speeds available. DVD-RAM is also an inexpensive storage solution for large graphics files and can be used in archiving, backup, data transport and audio storage.

Offering a storage capacity of 5.2 Gigabytes, MicroNet's DVD-RAM features writing data transfer rates up to 1.38MB per second, access times of 210 ms for DVD or 150 ms for CD-ROM, a buffer memory of 1MB and burst transfer rates up to 16.6MB per second. MicroNet's DVD-RAM module is fully compatible with other DVD formats such as DVD-ROM, DVD-R, DVD-VIDEO as well as CD-ROM, CD-AUDIO, CD-R and CD-RW. The DVD-RAM also features double-speed data rates in DVD-ROM and DVD-R modes.

DVD-RAM is available now for an SRP of $899.

Word 97 Spell check Bug
13:22 GMT Source: BetaBites

Small bug here for you spellcheck perfectionists...According to Microsoft, the Microsoft Word 97 for Windows spell checker does not indicate that the following words are misspelled: histyory and continuos (Continuos is the plural of continuo, which is a musical term for a bass accompaniment.). Microsoft suggest creating an exclude dictionary containing the words to be checked during a spelling check. Article Q142100 in the Microsoft Knowledge Base tells you how.

New TweakIt Released
13:21 GMT Source: 3DFiles

BGR Software has released an updated version of his popular overclocking utility, TweakIt. The usual new stuff and fixes for Voodoo 2, Banshee, etc. You can DOWNLOAD it here- 817 Kb

Two More Beta 3 Release Candidates For Win 2000 Coming?
02:22 GMT Source: Windows 98 Central

Windows 2000 Server lead product manager Jonathan Perera said that Microsoft expects at least two more beta 3 release candidates before the thing is ready for the kind of mass marketing beta that's become the norm. Perera said that the beta 3 schedule, or at least Microsoft's latest schedule, continues to call for the mass release by the end of Q1. He wouldn't discuss 5.0's final release dates
---
5th January 1999
Excel Problems - Intel - Drivers - Office 2000
HyperSnap 3.30.00 Final Released
21:26 GMT Source: Byron Hinson

Hyperionics has released HyperSnap 3.30.00 Final. Here are a few of the changes in this excellent program.

Added the ability to capture images from hardware overlays, which are largely used in video software (e.g. DVD players). The limitation is again, that the overlay must have been created and managed with DirectX in the target program, otherwise we'll still capture only the color rectangle (the overlay key color).

Good news is a new way to snap DirectX screens, including games, videos, DVD etc. It is no longer necessary to start HyperSnap-DX and enable DirectX capture first, before the target program. HyperSnap-DX can be started or stopped at any time, and it will capture these screens correctly. DirectX and Glide capture is now a lot more stable, should not cause game/computer crashes or lock-ups.

Other changes:

Added new "Quick Crop and Scale" function to Capture menu. Added "Toggle Cursor Capture" button to the toolbar.

Added a setting to change picture resolution, in dots per inch (dpi). This setting affects how images are printed or pasted into other documents. Also added a "zoom" window for Region capture and crop operations, which lets you to see the area around the cursor under 3x or 4x magnification.

Fixed a problem with color captures from 256 color applications using entire system palette.

Fixed the problem under Windows 98, where selecting Region capture from the menu or when HS window was in front, did not permit you to use keyboard to control region selection.

New Office 97 Tips Added
21:00 GMT Source: Luis Escalante

We have added a bunch of new Office 97 tips, these will include Outlook, Excel, Access and Word tips. You can expect this section to be updated all this week until it is as full as possible.

MSN Hotmail Becomes First Web-Based E-Mail Delivering Free Virus Detection Software From Network Associates
20:14 GMT Source: Press Release

World's Largest E-Mail Provider Leads the Way in Providing Secure E-Mail Environment [More]

Microsoft Unveil Pricing For Office 2000
20:06 GMT Source: Infoworld

Microsoft has unveiled pricing and promotions for its Office 2000 suite of desktop applications, which is now slated to ship in the second quarter of this year. [More]

New Drivers Added
15:46 GMT Source: Byron Hinson

I have updated the graphics card drivers section and added a couple of new companies to the list. There are also a bunch of new drivers added for the TNT Asus range of cards.

Microsoft's Excel Has Web Security Problem
13:20 GMT Source: Bloomberg News

Microsoft's Excel spreadsheet software can make Internet users' computers susceptible to "booby-trapped" Web sites that download codes destroying data. [More]

Intel's Slot 1 and Slot 2 To Give Way To Sockets By 2000
13:13 GMT Source: CoolInfo

Philip Brown pointed out this editorial from MDRonline which talks about the future of slot 1. Here is a clip:

The initial purpose of the Slot 1 module was to hold the external L2 cache chips required by the Klamath and Deschutes CPUs. Mendocino (see MPR 8/24/98, p. 1) doesn't need external cache chips, as it is Intel's first processor to incorporate the entire cache subsystem. To maintain compatibility with these earlier processors, Mendocino is currently shipping in a Slot 1 module, despite the fact that, other than the CPU, the module contains no active components and is nearly empty.

Mendocino will discard this vestigial module early next year, instead appearing in a 370-pin plastic PGA that plugs into a standard socket. Intel will continue to offer the Slot 1 version as well, but we expect PC makers to convert to the so-called Socket 370 over time, as it is smaller and less expensive than Slot 1. By the end of 1999, the Celeron segment will be largely converted to Socket 370, and future Celeron parts are likely to appear only in a socketable form.
---
4th January 1999
IE5 - Celeron - UK Cable - Win 2000 - Flatscreens
New ATI Rage Pro Beta Drivers
23:05 GMT Source: Byron Hinson

ATI has released some new Rage Pro beta drivers - One is a release candidate the other a full beta (This seems the latest file) - so make your own minds up on which to download.

Worlds First Truly Flatscreen 22-Inch CRT Monitor Announced
22:50 GMT Source: Gamers Alliance

Mitsubishi Display Products has announced the world's first truly distortion-free, 22-inch (20-inch DVI) flat-faced desktop monitor, the Diamond Pro 2020u.

Judge Finds Windows 2000 May Slip A Millennium
22:47 GMT Source: The Register

Judge Janet Hall is of the opinion that NT 5.0 (aka Windows 2000) won't make it out of the door before the end of this year. And with a bit of luck, it'll slip into the next millennium. The Register believes this may be the first instance of a judge ruling on the viability of Microsoft's rollout schedules. [More]

Microsoft SQL Server 7.0 Creates International Buzz
21:15 GMT Source: Press Release

When Microsoft officially launched SQL Server 7.0 at COMDEX/Fall '98 in Las Vegas in mid-November, it did so with a roar. The new version of Microsoft's enterprise database software application made its official debut at the brand new, mega-luxurious Bellagio Hotel, where thousands of COMDEX attendees juked and jived to the ultra-hip sounds of swing-revival band Big Voodoo Daddy before filing in to hear Microsoft president Steve Ballmer announce that SQL Server 7.0 would pass Oracle to become the leading database product within 12 months. [More]

AMD On The Verge Of Further K7 Desktop Wins
19:55 GMT Source: The Register

The Digital Anvil, AMD and Microsoft connection is to deliver further desktops using the K7 platform in Q3 1999, we can reveal. The source that told The Register last week of the copper interconnect K7 in Y2K with a 400MHz bus, today revealed it has several other customers interested in its products. He said: "I don't think [the Compaq Presario with K7] will be an exclusive. We have other customer wins too."

AMD is pitching its PC OEMs with a joint Digital Anvil convergent technology, but he refused to be drawn on whether Microsoft was involved in the equation. He said Digital Anvil will not exclusively work with AMD. "The market is too small for that and companies like DA depend on volume, he added." That means that small company Digital Anvil is being wooed by two of the biggest x.86 based companies in the world. We understand other platforms are interested in its technology as well.

Microsoft Eyes British Cable Companies
13:54 GMT Source: ZDNet

Microsoft will bid on two BT cable franchises, according to London's Daily Telegraph. The European Commission is forcing BT to shed its two biggest cable networks as a condition of a planned joint venture with a satellite broadcaster. The Telegraph suggests a successful bid by Microsoft would be viewed as part of a "charm offensive" that began when Bill Gates met Prime Minister Tony Blair in '97. It also suggests Gates' zeal to bring fast Internet access to homes around the world. Click for more.

Windows CE On Your Desktop?
13:52 GMT Source: ZDNet

Will Microsoft allow Windows CE to become the successor to Windows 98 -- scrapping Windows 2000 (NT 5.0) as the OS of choice for low-end business desktops? Analysts including Rob Enderle of Giga Information Group and Mary Jo Foley of Sm@rt Reseller predict such a scenario. Jesse agrees, even though Microsoft has said for years that Windows NT would be the successor to Win98. The industry is moving rapidly to thin clients and computing appliances. The oft-delayed Windows 2000 may be too fat and too late. Click for more.

Intel Launches 400mhz Celeron Chips
13:44 GMT Source: News.com

Intel will kick off the new year today by releasing two new and faster Celeron processors, launching into a busy month.

January, and the first quarter in general, will be an active time for processor makers and PC manufacturers. As Intel rolls out 366-MHz and 400-MHz versions of its Celeron chip for low-end PCs and cuts prices on existing processors, new consumer systems will arrive from leading computer makers.

Celeron Article
01:08 GMT Source: Coolinfo/AnandTech

AnandTech has posted a new article on the Celeron Processors. Here is a piece from the article:

There are some rare occasions in life when a confluence of events occurs that serves to provide a sum benefit that far exceeds the total of its components. Or, as a friend of mine is fond of saying: Sometimes great ideas aren't released, they escape!

This is the case with Intel Celeron CPU. Intel is a giant company and, as such, is sometimes a bit slow to react to emerging trends. Along comes AMD, first out of the starting gate with a 233Mhz CPU (the K6) and the knowledge that there was a huge untapped opportunity in the sub-$1000 PC market.

But, simply having a great product at a great price is not always enough. It was the willingness of some of the big players, such as IBM, to move to AMD's product line that really got the ball rolling for AMD. Suddenly, Intel woke up one morning to find that this upstart (not really, AMD has been in business 30 years) had taken a big bite out of the CPU market.

10 Things You Must Know About IE5
01:06 GMT Source: Windows Magazine

Blasé. That's how we felt the very first time we saw Microsoft's Internet Explorer 5.0 Beta 2. After years of dramatic leap-frog releases from Microsoft and Netscape, the browser duel has come to a stand off. Perhaps, unrealistically, we expected more from IE 5.0 than we got in Beta 2. The pace of change in both the Netscape and Microsoft browsers has slowed since IE 4.0 was introduced. But that's a good thing. Most of us don't need or want any new features in our browsers. What we want most is to make Web browsing a more satisfying experience. [More]
---
3rd January 1999
New Winamp
Site News
18:00 GMT Source: Byron Hinson, Cliff Palmer, Luis

Well, hopefully we will see a load of new news hit the internet this coming week now that the holidays are over. This means we will go back to our full daily updates instead of our slower service we have been using over the past week or so.

We will also be launching a new section to ActiveWindows - although it will have nothing to do with technical information, it will be a proper screenplays site from which you can download full film scripts and read screenplays written by people on the internet.

Winamp 2.08 Released
15:07 GMT Source: Winamp

Wow - Two releases in one day. Here is what 2.08 fixes:



New in 2.08: Justin stops smoking crack to fix the high CPU consumption in 2.07.

Winamp 2.07 Released
03:53 GMT Source: ICQ

Yes, those guys are very busy. Winamp 2.07 has been released, here are a few of the fixes:



New in 2.07: Stupid VC++ 6 bugfix (caused preferences crashes on some systems)
Experimental Gapless Playback (a.k.a. continuous playback) support via new output plug-in.
Improved CDDB support.
New info-on-demand reading mode. Faster for HUGE playlists.
New bar analyzer mode for built-in visualization. Rocks!
Better directory and drive adding support (you can add a whole audio CD by typing the drive letter, i.e. 'd:\')
Added SHOUTcast title reading to Nitrane.
Improved HTTP streaming (non-blocking)
Made http:// optional in URL location for you lazies out there.
Built with VisC++6, faster and smaller than previous Winamps.
---
2nd January 1999
Driver Problems - Y2K - Reviews - FAQ
Toshiba Driver Won't Work With Win 98
01:28 GMT Source: Bugnet

Windows 98 is not compatible with Toshiba Infinia 72xx laptop computers with the Toshiba TV/FM version 2.13B2 device driver. IT MAY SHOW UP with an exclamation point in a yellow circle in the Windows 98 Device Manager, and the DVD/TV tuner will probably not work correctly. Microsoft says to check with Toshiba to see if there is a new driver.
---
1st January 1999
Happy New Year
---
Do You Have Any Windows Based News? Just e-mail Us!