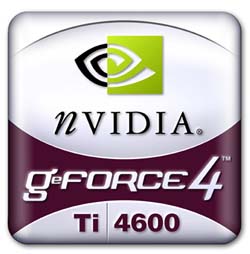 Accuview AntiAliasing
Rendering 3D objects to make them look photo realistic has always been a tough job. Indeed a 3D image usually features aliasing effects such as pixel popping and visual defects where 3D objects' borders aren't smooth. For a few years, 3D chip manufacturers have developed anti-aliasing technologies that dramatically enhance the visual quality of a 3D scene. With the GeForce 4 Ti 4600, NVIDIA proposes an innovative multi sampling antialiasing technology called 'Accuview Antialiasing'. Behind this new marketing name lies a myriad of techniques aimed to enhance the quality and the speed of antialiasing methods. Each FSAA method benefits from Accuview enhancements, including FSAA 2x, FSAA 4x and Quicunx as well as the new 4XS mode of the GeForce 4. For existing FSAA modes NVIDIA has changed the sample positions so less errors are accumulated when creating the antialiasing and the overall AA quality is improved. NVIDIA has also tweaked the filtering technique used when samples are put together to produce the final anti aliased frame: one complete frame buffer write is saved by this tuning for better performance.


Original 2x and Quicunx AA Sampling Patterns
The brand new FSAA 4XS mode uses 50% of additional sub-pixels to calculate the color of each pixel in order to create the antialiasing effect. It results in a better image quality with smoother borders and curves. The new FSAAS 4XS mode is quite impressive since it really makes your DirectX games look better than with FSAA 4x.


GeForce 4 Ti 4600 Accuview Shifted AA Sampling Patterns
With OpenGL applications, the FSAA 4XS mode isn't available. Accuview also supports anisotropic filtering with both bi-linear and tri-linear filtering to avoid blur effects on textures.
DVD

Well there's nothing special to say here except that the DVD support brought by the Geforce 4 Ti 4600 is not worthy of such a graphics card since there's no real hardware decompression. While NVIDIA included hardware DVD decoding through the Video Processing Engine on bottom range GeForce cards like the GeForce 4 MX, it's not available on GeForce 4 Ti cards, for whatever reason. The same old Motion Compensation technology introduced by the GeForce 256 is still here with other minor technologies:
High Definition Video Processor (full screen, full frame playback)
Sub-Pixel Alpha Blending / Composition
Hardware Scaling (up and down)
I regret to see that NVIDIA didn't make any efforts on this point since ATI graphics cards have come with real MPEG 2 decompression engines for years. Even on fast computers a hardware MPEG 2 decoder clearly enhances the whole fluidity of the video avoiding any glitches, artefacts, freezes, etc. Notice that NVIDIA is set to provide OEM a software of its own called NVDVD with future GeForce 4 Ti 4600 packages offering users the ability to play DVDs right out of the box. Actually NVDVD is still in beta phase.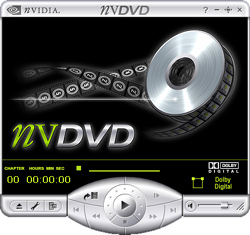 nVidia NVDVD Coming Soon (click to enlarge)
Games
Below are shots of various recent games that already take advantages of the GeForce 4 Ti 4600 architecture and its nFinite FX II engine to create stunning scenes and characters.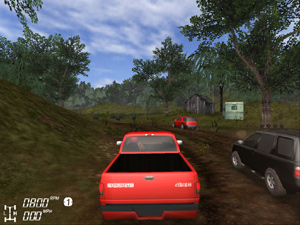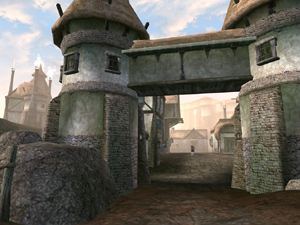 Recent Games Taking Advantage of the GeForce 4 Ti 4600: Medal Of Honor, Comanche 4, 4x4 Evo 2, Morrowind (click to enlarge)