ActiveXBox
Xbox News
DVD Compatibility Lists
Inside The Xbox
Xbox Released Titles
Xbox 360 Released Titles
Screenshots/Videos
History Of The Xbox
Links
Forum
Xbox FAQ
Xbox 360 FAQ



ActiveWin
Articles
AskAW
DirectX
ActiveDVD
ActiveMac
Forums
Interviews
News
MS Games & Hardware
Reviews
Support Center
Windows 2000
Windows Me
Windows Vista
Windows XP



News Centers
Windows/Microsoft
Apple/Mac
Hardware
Xbox
News Search



Windows XP
Introduction
System Requirements
Home Features
Pro Features
Upgrade Checklists
History
FAQ
Links
Tips



FAQ's
Windows Vista
Windows 98/98 SE
Windows 2000
Windows Me
Windows "Whistler" XP
Windows CE
Internet Explorer 6
Internet Explorer 5
Xbox
DirectX
DVD's



Tips & Tricks
Registry Tips
Windows 95/98
Windows 2000
Internet Explorer 4
Internet Explorer 5
Windows NT Tips
Program Tips
Easter Eggs
Hardware
DVD



ActiveDVD
DVD News
DVD Forum
Glossary
Tips
Articles
Reviews
News Archive
Links
Easter Eggs
Drivers
Movie Posters
Top DVD Sellers

DVD EXPRESS



Latest Reviews
Xbox/Games
Halo 3
Call of Juarez

Applications
Adobe Illustrator CS3

Hardware
Athlon 64 X2 6000+
Acer Ferrari 5000



Site News/Info
About This Site
Affiliates
ANet Forums
Contact Us
Default Home Page
Link To Us
Links

Member Pages
Site Search
Awards



Credits
©1997/2012, Active Network. All Rights Reserved.
Layout, Concept & Design by light tower Designer Dream. Content written by the Active Network team. Please click here for full terms of use and restrictions or read our Privacy Statement.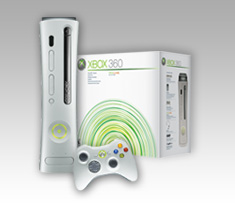 The new Xbox 360 system places players at the center of powerful next-generation games and entertainment experiences. The elegant design features a breakthrough wireless controller and an array of Faces, interchangeable faceplates that let gamers personalize their console. The unveiling spotlighted some of the groundbreaking games in development for the new Xbox 360 system, advancements for the XboxLive™ service — the only unified console gaming service— and new digital media experiences that only Xbox 360 can deliver. The new generation of gaming and high definition starts now.

Welcome to our in depth and extensive review of the Xbox 360 Console. In an effort to cover the Xbox 360 in a more global scale, this review is being written by Brian Kvalheim (U.S.A.) and Byron Hinson (U.K.) using both consoles designed for each region. This review will be a multipart review, offering a different perspective in each section. I am going to start with a short introduction to my gaming history and the Xbox 360 packaging, installation and setup. Byron will follow up his introduction with Part III of our review.

Introduction

For what ever reason, I have never been more excited about a release. I have stood in lines for Star Wars movies, Halo 2 and even stood inline with my wife at Target for a sale on some clothes the day after Thanksgiving. Granted the latter was not exciting to say the least. Combined with the hype, my research, and my recent love for gaming, the Xbox 360 has had me in a tizzy shortly before the MTV announcement.

My first ever game console was the Atari 5200. That was a Christmas present for which I had my first taste of gaming. Pole position was my ace card and nobody could beat me. No less than a year, the novelty wore off. Atari 5200 meets the closet. Over a decade later, I get my paws on a new Sega Genesis. Again, seems entertaining, but my interest is lost. Year goes by, Genesis finds it's way into my closet.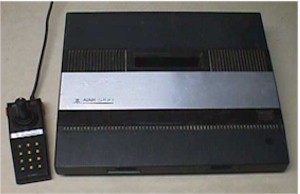 December 21, 2002. I finally graduate from college. For those who are wondering...yes, I was 31 before I finally graduated. By this time, I am a seasoned MVP for Microsoft, and I am very familiar with the "Xbox", but never had I played one. The last present that I ripped through at my graduation party was from my parents. The big black box was buried under a half foot of styro-foam peanuts. There she was. A brand spankin' new Xbox. My eyes were wide open, with a smile from ear to ear.
I spent next 3 years with that big black box. Putting more hours into Xbox Live than I did manicuring the 1 acre lawn that I had just built my house on in 2004. I remind my wife that I could be much worse...such as: doing drugs, infidelity, or shopping. For what it's worth, that doesn't work with the ladies.
November 21, 2005 is the day I hit refresh on my browser over 100 times on the UPS tracking page. I was expecting an Xbox 360 Console to be delivered to my door step by 10:30am. I wanted to watch it's every move, every scan. 9:38am, the UPS guy turned into Santa Claus for me. A 17 pound package is sitting at my doorstep. I sit at work until 2:30 pm running through the entire setup scenario in my head, browsing the web for more accessories to buy, and reading the game manuals I had purchased the Friday before. It's 2:30, and I am a vapor trail, exceeding the speed limit by 10 mph in many cases, rushing home to rip open my next Christmas present...knowing full well that this present will not see the darkness of a closet anytime soon.
Byron's PAL Views
After a week waiting for the PAL Xbox 360 to arrive, finally on Saturday afternoon I had a knock at the door from Initial City link, the guy dragged out two massive boxes for me. After signing for it I took it inside and undone the box. Inside I had one Pal 360 retail unit, a bunch of games, an Xbox 360 XDK Debug Unit (For previews and screenshots), a fantastic reviewers kit (basically a metallic briefcase) that had things like Wireless Network Adapter, Plug and Charge Kits and more inside it and a large Cable box that had additional cables like SCART, VGA and connectors inside it.

Return To The Xbox Section