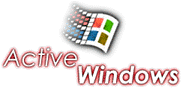 [ Search | Mail Us News | News Archive | Tech News | Contact | Newsletter | Newsgroups ]
30th November 1998
Windows Upate - Sonique - Rio
15:02 GMT - Wearable Gear has posted a review of Diamond's RIO portable mp3 player. Here is a piece from the review:

For those not familiar with it, the Rio player is a compact portable music player capable of playing quality music files downloaded from the Internet or from CD's. The player is about the size of a deck of cards and roughly the same weight. Even better, it has no moving parts so it won't skip. It comes with 32MB of rewritable built-in flash memory which holds about 30-35 minutes of CD-quality music (128 kbps). A 16MB external flash card can increase playing time. Included with the Rio Player is a bonus MP3.com CD with over 100 songs and other software and music files. Also included is a single AA battery good for 12 hours playing time, headphones and a short User Guide booklet. All of this is available at a reasonable price of $200 (memory upgrade is $50).
15:01 GMT - We are now affiliates with the Netigen Website. Make sure you check them out, they provide us with a number of articles and pieces of news each week.
15:00 GMT - Beta Bites takes a look at the new audio media player Sonique by Night 55. With many media players hitting the Internet, what makes Sonique so unique? Sonique emphasizes a fluid-like windowless design, and packs the player with a ton of audio and visual features. Not only is Sonique an eye-catching vision, but this media player has the controls I want when playing music. Here is a piece from ~Lockup's~ Sonique 0.62 Beta Preview:

If you don't want that big Sonique media player open, then change it to this conch shell-like design. Pretty fancy, isn't it? If you look in the bottom circle, you can see Eric Clapton singing some blues. This circle gives you all the information on the track that is playing. The top circle tells you if Eric can hit those high notes (not likely) by displaying the voice/sound output.
13:23 GMT - Windows 98 users can download Windows Critical Update Notification, which allows them to be notified when Windows Update posts an update that is specific to their computer. Get it from the Windows Update site.
13:20 GMT - For all who are curious about the development of Internet Confidential, it is currently down for a re-design.
---
29th November 1998
Windows NT
---
28th November 1998
New LiteStep - New Drivers - Smart Download
18:51 GMT - There is a new version of LiteStep now online.

Some of the new features:

- Better, more stable popups
- Enhanced VWM
- Skinnable Taskbar
- Pseudo Transparency for wharf modules.

Download LiteStep v. 0.24.4 now!
18:48 GMT - SAN JOSE, CALIFORNIA, U.S.A. Yamaha Systems Technology Inc. announced what it says is the first hardware accelerator for Microsoft's DirectMusic application programming interface (API). The Yamaha DS-X series PCI audio chips will offload DirectMusic synthesis to dedicated hardware, reducing both CPU overhead and latency of sound generation on Windows 98 and Windows 2000 systems. Applications that support DirectMusic run better and audio quality improves, says Yamaha. The chips remain compatible with the General MIDI (GM) standards and support downloadable sounds for games and other applications. More is on the Internet at http://www.yamahayst.com. [Source: Cool Info]
08:55 GMT - Active Windows, part of the Active Network, is currently seeking reviewers, newshounds, graphic designers for this site. Job is volunteer only, however fringe benefits include reviews of programs, large amount of web disk space, an e-mail account, complete control of site workers/content. Some computer/Internet/tech and/or HTML/writing experience is a plus but not required. Serious seekers only should contact Robert Stein, Owner, at bobstein@activeie.com - Positions are open immediately. You must be over 18.
---
27th November 1998
Reviews - New Drivers - Intel
19:57 GMT - MSDN Online Chat will be holding a DirectPlay discussion on Friday, Dec. 11th at 9-10 a.m. (PST) 5-6 p.m. (GMT) on the MSDN Online Chat. The DirectPlay team will be live to answer questions about and discuss the future of DirectPlay. You can keep abreast with the DirectX upcoming chats on the DirectX Chat Resources and Online Events page. [Source: BetaBites]
19:40 GMT - Intel Future-Proofs Design - There have been mixed reactions from analysts and enterprises to a bold initiative by Intel to create a smoother PC upgrade cycle.
19:39 GMT - As expected: There is not too much new news around at the moment due to Thanksgiving in the US.
---
26th November 1998
StarOffice 5 - IE5 - New Drivers
02:02 GMT - Star Division Corporation announced today that StarOffice 5.0 Personal Edition, the company's fully-featured, cross-platform office productivity suite can now be downloaded from the web for free to individual non-commercial users. [Source: NetiGen]
---
25th November 1998
ATI - New CuteFTP - New Drivers
19:51 GMT - Reinstall your OS and lost your ICQ contact list? Backup your ICQ list today! [Source: Hardware One]

QCI for ICQ is a simple yet useful utility for backing up and restoring your ICQ contact list(s). If you reinstall ICQ, just restore a backed-up copy of your list. You'll be spared the process of adding every contact again, and you won't lose any. Everything is backed up, including message history, sound settings, ignore lists, invisible lists, and more. QCI has a simple, attractive interface and is a valuable addition to ICQ. Note that this is a beta version. This version has not yet been reviewed.
16:02 GMT - ActiveSci-Fi.com, part of the Active Network, is currently seeking reviewers and a webmaster for the site. Job is volunteer only, however fringe benefits include reviews of movies, large amount of web disk space, an e-mail account and complete control of site workers/content. Some Sci-Fi and or HTML/writing experience is a plus but not required. Serious seekers only should contact Robert Stein, Owner, at bobstein@activeie.com - Position is open immediately.
14:20 GMT - BT invests $10 million in Excite UK - British Telecommunications, Britain's largest phone company, today announced it will buy a 50 percent stake in Web portal Excite's U.K. subsidiary with a $10 million investment. Now BT, why not think about giving the UK free local calls?
02:41 GMT - It seems that GlobalScape has released an update to its popular FTP client. CuteFTP 2.6.1 contains numerous minor bug fixes, which should tide users over until the next major release. As Netigen Web mentioned earlier this month, GlobalScape has shelved plans for a 2.7 release, in favor of developing CuteFTP 3.0. This release will be available for beta testing early in December. [Source: NetiGen]
---
24th November 1998
Internet Explorer 5 - NS Sale Goes Through - Leaving
23:15 GMT - First : A new release of Internet Explorer 5 will go out to beta testers tonight. Confirmed by MS and released.
20:50 GMT - ZDNet has posted an article on the Windows 98 OSR 1 Beta 1 that we announced first at the weekend. Worth a look, even if a lot of their information is wrong (It's 112mb's etc etc).
In version 3.30 Beta 5, I developed a new way to snap DirectX screens, including games, videos, DVD etc. It is no longer necessary to start HyperSnap-DX and enable DirectX capture first, before the target program. HyperSnap-DX can be started or stopped at any time, and it will capture these screens correctly. DirectX and Glide capture is now a lot more stable, should not cause game/computer crashes or lock-ups.
14:53 GMT - New evidence of Microsoft pushing IE - Antitrust prosecutors have released new evidence documenting deals Microsoft signed with Internet service providers and Web sites to get them to distribute the Internet Explorer browser exclusively, or at least to the vast majority of their customers.
14:50 GMT - Just a reminder that the CIH virus will strike again for some people on the 26th of this month, so make sure you have updated all your virus checker programs.
03:45 GMT - Our main designer, tips, articles and news writer for all of our websites, Byron Hinson is due to leave us completely very soon - this gives us a large number of problems to deal with, 1: ActiveGuide and ActiveSci-Fi will be closing down. 2: Being our main news writer we are not sure how we will cope with the loss.

Byron is leaving for a number of reasons, the main one being the cost of calls in the UK for him to stay on the internet and update are becoming far too high ($600 a month sometimes). Perhaps a company would like to sponsor his phonecalls?<g> No? oh well.

We wish Byron well in whatever he chooses to do next, we are sure everyone has appreciated all the work he put into Internet Explorer and Windows 98 information over the past couple of years and he will be missed by us all.
01:46 GMT - Diamond ships Rio MP3 player - After much controversy, Diamond Multimedia today began shipping its Rio PMP300 portable music player, just in time for the holiday shopping season.
---
23rd November 1998
RealSystem G2 Released - Top Trends - Direct Control - NS
19:37 GMT - RealNetworks has begun shipping the final release of its media delivery package RealSystem G2. You can download it from their website.
15:51 GMT - Netscape, AOL shares surge after talks confirmed - Shares of Netscape Communications Corp. (Nasdaq: NSCP) and America Online Inc. (NYSE: AOL) surged Monday after the companies confirmed that they are in merger negotiations. No agreement has been reached.
09:56 GMT - I just noticed over at BetaBites that a new version of DirectControl has been released.

Version .2.0.8

- Added support for DirectX 6.1
- Added support for DirectX Viewer and DirectX Texture Tool
- Added 'Set DirectX Tools Path' option.
- Added support for DirectPlay settings (Break on Assert & Debug Levels)
- Added support for DirectSound3D
- New DirectX Driver Version dialog box
- Added 'Refresh' option (this allows DirectControl to re-read registry settings if another application has made changes, i.e. DirectX Control Panel) NOTE: Not all visuals (checkmarks) are refreshed at this time.
- Corrected 'Remove Prefetch Settings' checkmarks
- Corrected known problem : If VCACHE settings are NOT detected or present, DirectControl will display checkmarks for all memory settings.

Download DirectControl v. 2.0.8 (112 KB) here!
---
22nd November 1998
OSR 1 Beta 1 - Netscape Buyout?
23:03 GMT - AOL may buy Netscape in $4 billion deal - America Online may announce this week that it will buy Netscape Communications in a stock swap valued at about $4 billion, Newsweek reported, citing an unidentified "insider."
22:34 GMT - CPUCentral has posted a preview of AMD's upcoming Katmai type chip, the K7. Here is a small snippet from their website:

"While Katmai remains a relatively stock Pentium II design with an extended SIMD unit, the K7 is a ground-up re-architecting of the IA-32 instruction set. With three general-execution units and three address-calculation units, K7 will be a wider superscalar machine than the Pentium II, said AMD's director of K7 engineering, Dirk Meyer.

On the floating-point side, particularly for X87 code, the difference between the K7 and the Pentium II is even more apparent, he said. The K7 has two double-precision, fully pipelined X87 data paths, compared with one for the Pentium II -- which, according to Meyer, is not fully pipelined for double precision"
14:28 GMT - We have a few new members coming onto the ActiveWindows staff in the next few weeks - we also have one leaving too - we will give out more details very soon. (We're posting this because of the lack of new news this afternoon<g>)
04:18 GMT - First: We have been sent in a small list of features that are included in the OSR 1 Beta 1.
Microsoft Internet Explorer 5.0 Beta 2

DirectX6.1: new drivers and graphics and sound engines for running the latest software

Windows 98 Service Pack 1 updates, including:

Windows Media Player: a unified media player, capable of running a host of multimedia file formats in a single application

Euro Font Character support

WebTV for Windows Update

Device Bay: expands Windows 98's hardware support to include a new industry standard for PC peripherals

Networking Upgrades: Wake-On-Lan, increased WDM Modem support, ATM network support, and improved Dial-Up-Networking
03:03 GMT - First with the News: We have been sent reports that Windows 98 OSR 1 Beta 1 has been released to testers today. This has now been confirmed.
---
21st November 1998
Office 2000 - Decaf - Wheel Mice
19:46 GMT - We have removed various pieces of pointless HTML and ancient VBScript from the website, we have also started to add a few more CSS effects for those of you with more advanced browsers like Internet Explorer 4/5 and Netscape 4.5.
19:43 GMT - Fast Graphics has posted a Wheel Mouse Comparison. Here a short piece from their website.

Having been bombarded with claims from very happy users of the new mice that have come out lately, I decided that I had to try one of these new rodents for myself. "Brings surfing to a whole new level", stated one of my friends. Well, with comments like this I just had to go out and buy one. Going down to my local computer shop, I was disappointed to see only two different models, neither of which were the one I was looking for particularly, which happened to be the Logitech MouseMan Wheel with 4, yes four buttons including the wheel. Unfortunately, the store only had the Logitech First Mouse+ and the Microsoft Intellimouse. It turned out that I liked the feel of the First Mouse+, probably because of my large hands, and my friend preferred the Intellimouse. After a few days my friend called and said that he had gone back to his old mouse, preferring its feel over that of the Intellimouse so he sold it to me for a good price. My feelings on both mice and a final conclusion follow.
14:17 GMT - New twist in Microsoft Java feud - Following a federal judge's ruling against Microsoft this week in Sun's lawsuit against it, the giant will strip its Java virtual machine out of the Internet Explorer Web browser for Macintosh and Unix, according to a letter sent to IE licensees. Earlier, Microsoft said that Windows 98 users were unaffected by the decision, and that the company is "committed to supporting Java for all our customers."
---
20th November 1998
SQL Award - Windows Fee? - Java
19:56 GMT - Visual Basic holes open for e-mail viruses - Anti-virus researchers have identified a class of viruses, called HTML viruses, which hide out in Web pages or e-mail and activates when users view the content.
19:47 GMT - Compaq shows off Windows 2000 beta - Compaq Computer is demonstrating Windows 2000-ready PCs at Comdex this week, the first indication that Microsoft's partners are in lockstep with the company as it prepares for the launch of its next-generation operating system.
19:42 GMT - Microsoft calms customers on Java ruling - Attempting to avoid any customer confusion over a federal judge's order siding with Sun Microsystems, Microsoft is telling customers that there will be no major changes in Java products as a result of the ruling.
15:13 GMT - Microsoft mulls annual Windows fee - An internal Microsoft memo released today at the ongoing Justice Department antitrust trial shows the software giant considering charging PC users an annual fee to use its Windows operating system, starting in 2001.
---
19th November 1998
MS & Real - Win2000 Warnings
20:35 GMT - AOL, Netscape Talk Browser Deal - The Associated Press via NewsEdge Corporation : America Online Inc., the world's largest online provider, is reportedly negotiating with Netscape Communications Corp. for a new Internet browser to replace or join its current Microsoft browser.
15:27 GMT - Faster, cheaper Windows terminals - Network Computing Devices announced availability of a faster, Pentium II-based thin client at Comdex this week, while Boundless Technologies aimed for the other end of the market with an inexpensive low-end terminal.
15:24 GMT - Gartner urges caution on Windows 2000 - Research firm Gartner Group has re-emphasised its warning on NT5.0 -- Windows 2000 -- advising users not to upgrade to the product until at least a year after launch.
---
18th November 1998
Java Injunction - Office 2000 - Money 99
http://opera.nta.no/o350e32.exe - 32 bit Release
http://opera.nta.no/o350e16.exe - 16 bit Release
01:59 GMT - Sun wins injunction against Microsoft - A U.S. District Court judge today ruled that Sun Microsystems is likely to prevail on the merits of its licensing case against Microsoft, and granted Sun's request for a preliminary injunction.
---
17th November 1998
Comdex - XML - Neoplanet Skins
20:44 GMT - NeoPlanet has added a a number of new skins to it's skin archive.
20:33 GMT - Intel gives in to chip integration - Integrated processors--a move that Intel has criticized and avoided in the past--will be coming out of the company in 2000, said a company executive here at Comdex, escalating a push to make its chips more competitive.
15:07 GMT - Microsoft aiming at Oracle - Microsoft's Steve Ballmer projects that the firm will sell more than 3 million licenses of its latest enterprise database software product this year.
---
16th November 1998
Windows 2000 Program - New Winamp - Comdex Starts - V3
20:50 GMT - Microsoft lines up SQL Server backers - Microsoft's SQL Server is taking center stage at Comdex as vendors line up to showcase their support for the giant's long-awaited database server.
20:42 GMT - Compaq unveils 'Internet PCs' - The company on Monday introduced a new line of PCs equipped with digital modems, as well as a series of partnerships to give consumers a range of options for hooking up to the Internet.
20:19 GMT - GlobeScape Shelves CuteFTP 2.7 and Develops 3.0 Beta - Well over a month ago, CuteFTP 2.6 was undergoing extensive public beta testing. Within days of it reaching a final release, GlobeScape had already prepared the online world for an upcoming beta release of 2.7. However, GlobeScape has apparently changed those plans -- CuteFTP 3.0 is currently being developed and prepared for beta release sometime in December. Version 2.7 had originally been expected by mid-November. [Source: NetiGen]
16:12 GMT - Comdex spotlight falls on ease of use - Smaller developers say they can do what Microsoft and Intel together cannot -- make PCs easier to use. And they'll be showing how they plan to do it this week at Comdex.
16:05 GMT - We were a bit slow here - but anyway, The Microsoft Office 2000 website has opened up for participation in both the Consumer and Corporate Preview Programs. It is well worth going in for it.
14:43 GMT - Nullsoft has released Winamp 2.05, It includes a bunch of bug fixes and a number of new features.
14:20 GMT - Updated the side frame for Netscape users. We will update the Netscape layout again later this week.
---
15th November 1998
SyQuest Down - WebPad
19:48 GMT - We have been switching some more parts of the site to include server side stuff, this is in anticipation of upcoming news engine addition for all of our websites, kind of like the one that we use on ActiveSci-Fi.
10:20 GMT - Made some slight changes to the side frame.
00:25 GMT - For all of you who don't know, SyQuest has ceased operation. And with all the drivers and tech support gone, this can create quite some turmoil. We find that Windrivers.com has provided a solution.
---
14th November 1998
Intel - Menu Update
20:24 GMT - We have updated the side menu for Internet Explorer 4/5 users.
14:11 GMT - Not much news about today - but anyway. Intel roadmap - Intel puts the pedal to the metal, accelerating the pace for rolling out Celeron processors and cutting chip prices in the bargain. See full story.
---
13th November 1998
New Drivers - Chrome - Office 2000 Preview
20:32 GMT - Netscape: IE 3.0 Users Can't Download Communicator 4.5. Netscape officials said some Web users will have trouble using older versions of Microsoft's Internet Explorer to download the latest version of Netscape's own Communicator 4.5 browser because of a 12mb limit on downloads.
10:28 GMT - Added a report on DirectX Media 6.0 SDK to the DirectX section.
---
12th November 1998
Photo Draw 2000 Trial - New Drivers - NT 5 Mini-Camp
18:30 GMT - C|Net's News.com is set to get a new look later today.
15:21 GMT - Microsoft to invest in Audible - Microsoft is reportedly moving to invest in the maker of a system for delivery and mobile playback of audio downloaded from the Internet.
13:47 GMT - Windows CE finds home in retail - Microsoft executives in Japan announce that an embedded version of Windows CE will be used in retailer terminals from NTT Data.
---
11th November 1998
NeoPlanet 2.0 Final - Explorer Bar
19:43 GMT - On Friday, November 13, at 9-10 a.m. (PST) 5-6 p.m. (GMT), the DirectX team will be live at MSDN Online Chat to answer your questions about DirectX Transforms. Designed to simplify the implementation of transforms (wipes, ripples, and 3D morphs, just to name a few), DirectX Transforms is based on COM and opens the door for the use of a wide range of media elements without limiting developers to a single visual authoring tool. Visit the DirectX website.
01:29 GMT - Or has it? The release of NeoPlanet 2.0 is still build 315 despite it being a new file dated today on the FTP server of theirs.
---
10th November 1998
HTML Virus! - Office 2000 - New Drivers
20:28 GMT - Microsoft has posted an informative white paper on Windows 2000 and what you can expect to find in the upcoming release.

Windows 2000 White Paper
16:10 GMT - Adobe has released a Photoshop 5.0.2 Update for Windows 95/98/NT. This fixes a number of bugs, and it's about time a patch came out for it.
13:40 GMT - Testers get Office 2000 beta - Microsoft will this week launch the second beta of its latest desktop productivity suite, as expected. Office 2000 will be available to an unprecedented 700,000 testers beginning Wednesday, said Office product manager John Duncan.
---
9th November 1998
Bugs - New Netscape - NetMeeting 3.0
13:00 GMT - According to the MS Solution Providers site, the MSDN beta box for December is going to contain NetMeeting 3.0.
08:15 GMT - Added a few more bugs reports to the bugs section.
---
8th November 1998
Server - Win 98 SP1 - IE5 News
15:00 GMT - A new beta of the Service Pack 1 for Windows 98 went to testers, this seems to include new "Processor Support" we are unsure what that means and are waiting clarification but it could be either Dual Processor support or just something completely boring like AMD's 3Dnow.
04:11 GMT - Apologies for the server downtime today, we have worked as hard as possible to get it back up - but unfortunately it took far longer than anyone expected.
---
7th November 1998
FAQ - Links - MS Confidential
19:56 GMT - Our newsgroups should now be back up and running.
17:43 GMT - This is good - we ask you to use our newsgroups to speak to us, then they all go down. We will post a msg here as soon as they are back up and running.
11.40 GMT - Since we receive numerous mails everyday, please understand that we can't reply every single one in time. Instead if you want to voice an opinion, solve a problem or share an idea, try our newsgroups. You can expect a speedier reply and more flexibility.
11:32 GMT - Updated the Links page.
01:13 GMT - The new Microsoft Confidential is now online. This issue features FrontPage 2000 and the Microsoft Cordless Phone.
00:59 GMT - Fixed the bad AutoComplete URL we posted yesterday, the link is below.
---
6th November 1998
Old News - NeoPlanet
14:29 GMT - C|Net has posted yet another "browser shoot-out". This time it is between Internet Explorer 4.01 and Netscape Communicator 4.5. No competition if you ask me.
02:42 GMT - DirectDraw bug causes crashes. Microsoft today acknowledged a problem with its DirectDraw Java foundation classes that causes computers to crash. A demonstration of the problem has been posted to the Web by the programmer who discovered it, Fabio Ciucci of Italy.
02:31 GMT - On the heals of yesterday's NeoPlanet 2.0 update and the release of beta build 315, the NeoPlanet Scheme Archive has been updated with nine new schemes. The schemes are now presented in a more organized manner, with screenshots provided as well. (Source: NetiGen)

http://www.neoplanet.com/archive/schemes/
02:14 GMT - Do you need a professionally designed corporate site? Do you want to be on the cutting edge of technology? Do you want to stay ahead of your competitor and put your product/service online? If you answered yes, you need to take advantage of a dark-design site. E-mail Robert Stein for a quote today!
---
5th November 1998
Office 2000 Delay - Windows 98 FAQ - New Affiliate - NeoPlanet
20:26 GMT - The full release of Office 2000 has been delayed according to sources close to the company. Instead of shipping in the first quarter of 1999 as expected, the product will ship the following quarter, thus extending a widespread beta program.
13:21 GMT - If any of you would like to help with the new IE 5 Beta 2 FAQ - please e-mail me with your FAQ's as we are trying to get the new list up by Friday night.
---
4th November 1998
Internet Explorer 5 Beta 2 Released - USB Stuff - IntelliSense
20:32 GMT - The new "Critical Update Notification Component" is now online at Windows Update.
Critical Update Notification is the best way to keep your computer up-to-date and protected from potential security issues affecting Microsoft Windows. Download this component and the next time you are connected to the Internet you will be notified if there are any critical updates to Windows available for your system. You can choose to download the update right away, or to postpone until a time that is more convenient for you.
20:31 GMT - Microsoft, Qualcomm ready deal - Qualcomm and Microsoft will announce the formation of a new company focusing on wireless data communications next week, a move heralding the software giant's entry into yet another "convergence" market.
14:23 GMT - Want to check out the feature list of ICQ 99 (Just gone into beta). Look no further.
14:13 GMT - Forget Taco Bell! Yo Quiero USB! The USB bandwagon is gaining momentum. And delivering easier, faster, friendlier connections between your PC and its peripherals. It may be the best thing you can do for your computer.
11:52 GMT - First with the news - Internet Explorer 5 Beta 2 has been officially released at last. As we mentioned the other day, if you downloaded it while the servers were open before the weekend, you do NOT need to download it again.
---
3rd November 1998
New Drivers - MapPoint 2000 - Internet Explorer 5 Beta 2 Build
16:05 GMT - Micron to ship Windows 2000 beta - In an unprecedented move, Micron plans to bundle Beta 3 of Windows NT 5.0, renamed Windows 2000, as an option on its ClientPro desktops and NetFrame servers.
02:20 GMT - Just a note that we have received confirmation that IE 5.0 Beta 2 is build 1013.9 (5.00.0910.1309) - So those of you who downloaded it the other day off of the Public server need not worry about a newer build being posted.
---
2nd November 1998
Windows CE - IE5
23:41 GMT - Incase once Internet Explorer 5 Beta 2 is released and you want to get the ie5setup.exe from the large number of legitimate websites...check this page out for the full list (around 7/8 of these servers have the beta 2 ie5setup.exe on them)
---
1st November 1998
Internet Confidential Issue 2 - New LiteStep
17:37 GMT - Sorry about a lack of updates during today, I think Byron has died - either that or been abducted by UFO's for working on ActiveSci-Fi instead of this site.
00:20 GMT - Yes, Internet Confidential issue 2 is out! We will be keeping regular updates on it starting from now.
---
Do you have any Windows based news? - just e-mail us