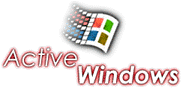 [ Search | Mail Us News | News Archive | Contact | Newsletter | Newsgroups ]
31st December 1998
Y2K - XML - New Drivers
Another Beta For Windows 98 Fixes
23:01 GMT Source: News.com

Microsoft released a second beta of its Service Pack for Windows 98 for computer manufacturers, but the final version of the fix is still a long way off. The Service Pack is aimed at eliminating a litany of annoying glitches embedded in the Windows 98 operating system. Although Windows 98 has been the top-selling software since its release last summer, users have complained about problematic upgrade experiences and compatibility issues with some peripherals such as modems. The first Windows 98 service pack will address some of these issues, as well as offer some increased functionality.

Microsoft released the second beta of the Service Pack for computer vendors right before Christmas, according to a Microsoft spokesman. The spokesman, however, added that the final version of the Service Pack won't come out until "mid to late Q1," he said. In other words, computers containing the fixed version of Windows 98, won't come out until later in the first quarter of 1999, and consumers won't be able to get the final fix until that time as well.

In a break with tradition, Microsoft is actually coming out with two separate Service Packs for Windows 98. One, called OSR, is aimed at computer vendors. The recent second beta applies to OSR. The other, called SP1, will be targeted at consumers. Consumers will download SP1 off the Net to augment store-bought copies of Windows 98. A first beta for SP1 came out in November. A second beta has not come out for SP1 as yet.

Microsoft has said SP1 for Windows 98 will include:

Support for modular Device Bay hardware.
Additional support for modem drivers.
Increased support for USB modems.
WebTV for Windows update.
Additional support for local area networks.
Security updates.
Networking enhancements that will enable dial-up connections over ATM networks.

Days Of Overclocking Numbered
19:12 GMT Source: The Register

Letters written by an Intel microprocessor designer to an Internet overclocking site have revealed that overclocking is set to become a thing of the future. Chip engineer Karl Andrews wrote to the Overclockers Comparison Page earlier this month and said that newer chips will have a "more effective speed control method" built into them. That means, said Andrews, that overclocking "will soon become a dead subject".

He said Intel's reasons for doing so was not just to prevent hobbyists experimenting with their personal property but to prevent counterfeiting. The information is in the public domain, claimed Andrews. He says that on its Web site there is a statement that Pentium IIs optimised for the 100MHz front side bus have circuitry built in to prevent overclocking.

Intel warns that if the speed is set too fast on such processors, a system will attempt to boot and then reset itself. When it restarts, the chip will be reset to its default value. This information does not just apply to the T440BX motherboard but to other chipsets, Andrew said. Future chips will be hard coded to prevent over-clocking, he added.

New TNT Graphics Blaster Drivers
15:29 GMT Source: Byron Hinson

New Creative Labs - TNT Graphics Blaster Drivers - For Windows 95/98 have been released.

XML To "Revolutionize" Info Exchange
15:25 GMT Source: News.com

XML will revolutionize the exchange of business information similar to the way the phone, fax machine, and photocopier did when those devices were invented, a new report says.

"Those [prior] innovations made a significant impact on how businesses viewed and exchanged information. XML is poised to impact the Internet area the same way," said analyst Ron Rappaport, of Zona Research, in Redwood City, California.

Reports Of Y2K Failures On The Rise
13:40 GMT Source: News.com

The New Year promises to be one of increased computer problems attributed to the Year 2000 technology glitch, according to a report released today.
---
30th December 1998
Site News - Celeron - Jini - DVD - New Review
Apache Havoc Review
23:24 GMT Source: Byron Hinson

I have posted my review of Empire Interactive's latest release - Apache Havoc. Here is a piece from the review:

Apache Havoc has been designed for 3D cards ONLY, so if you don't have one by now, all I can say is WHY NOT? There is one major thing I have noticed though, and for a game that is 3D card only I was quite surprised. Apache Havoc's resolution is 640x480 It cannot be changed to anything else at least not from what I can see....Does it really matter? no not really, Apache Havoc has some of the best graphics I have seen.

1999: The Year Of DVD?
22:10 GMT Source: ZDNet

Even a die-hard pessimist would have trouble finding a cloud around this silver lining.

Digital video disk or DVD, the high-quality video and audio format, took off this Christmas, driving at least one online retailer's holiday sales.

"The big surprise for us this Christmas was DVD," said Julie Wainwright, CEO and founder of online video seller Reel.com. The share of movie sales in the DVD format jumped from 10 percent in September to 36 percent so far this month. [More]

Microsoft Files Suit Over Domain Names
19:16 GMT Source: ZDNet

Microsoft Corp. is going after two companies it calls "cyber-squatters" for registering domains that the company says infringe on its trademarks.

The two firms, doing business as TexasRGV.com and Trademarkdomains.com, have registered scores of domains that Microsoft says infringe on its trademarks, including www.microsoftwindows.com and www.microsoftoffice.com. Microsoft filed suit earlier this week in federal court in Texas, seeking temporary and permanent injunctions against the companies. [More]

Microsoft Issues 'Refresh' Of Win 98 OSR
19:10 GMT Source: ZDNet

This is news we posted just before Christmas, now ZDNet has made a big article out of it - here is a short piece.

Microsoft Corp. recently issued an interim build of the Windows 98 OEM Service Release Beta 1 and acknowledged a number of issues that continue to dog the operating system, which was released last June. The interim build, which includes several minor changes, is aimed at "refreshing" the version of OSR 1.0 now being used by testers, especially at PC OEMs, Microsoft officials said. OSR 1.0 Beta 1 was first introduced in November.

Intel Ships New Celerons
19:04 GMT Source: PC World

Paving the way for a large product rollout expected next week, Intel has started shipping 370-pin socket versions of its Celeron processor, and has cut the price on earlier Slot 1 versions of the chip, the company confirms. The 370-pin socket versions of the Celeron, aimed at low-cost notebooks, come in a less expensive package than the Slot 1 versions. They are intended to help Intel fend off competitors such as Advanced Micro Devices, which are gaining market share at Intel's expense.

Intel has started shipping socket versions of the Celeron 333-MHz and "300a" 300-MHz models for $107 and $90, respectively, says Seth Walker, a company spokesperson. The 300a model, like faster versions of the Celeron, has 128KB of Level 2 cache. The "a" is attached to the name to distinguish it from other Intel 300-MHz processors, which do not have the same cache specifications. All prices are for quantities of 1000 units.

Prices Cut on Older Chips
Meanwhile, the company has cut prices on the Slot 1 versions of these chips, Walker confirms. As of December 6, the Slot 1 Celeron-333 was listed at $115, down from $159, and the 300a version was listed at $94, down from $138. The company has also started to ship 366-MHz and 400-MHz versions of both socket and Slot 1 Celerons to manufacturers, Walker says.

Walker declines to specify pricing on the new 366-MHz and 400-MHz models, and to comment on the shipping date other than to say it will be in the first quarter. But sources have reported that a wide array of chips, including both the new Celeron chips and new Pentium II Xeon chips for high-end PCs, will be announced next week.

Microsoft Trying To Match Sun's Jini
15:39 GMT Source: News.com

Microsoft is scrambling to catch rival Sun Microsystems after falling behind in the race to simplify computer networks. Within the next month, the software giant will likely disclose its efforts to make small office and home networks easier to create and use. [More]

New Sound Drivers
15:30 GMT Source: Diamond

Diamond Multimedia has released driver version 1.0101Bw for their MX300 sound card.

Intellimouse Drivers Stuff
03:41 GMT Source: Byron Hinson

We have got it confirmed that those 2.2c drivers were released on the Microsoft website around the 5th of November, so if you have downloaded any Intellimouse drivers from the MS site over the past month, there is a very good chance that you already have version 2.2c.

Site News
03:29 GMT Source: Byron Hinson

Morning everyone. We will now be making this "site news" a daily thing, this is because we have many new things going on over the coming weeks.

First up - I have made a few additions to the navigation frame that Internet Explorer 4/5 users view when they first visit the site.

Second - We have started our revamp of the tips section, when I say revamp, what I really mean is that we have begun to correct spellings, grammar and misinformation. We have also started to change some tips over to our .shtml format for easier editing via our database.

As most of you now know - Wayne left us on Sunday. This means that the tips section is now being run by me, Luis and Cliff. This will mean regular (possibly daily) updates to all tips. You can still e-mail Wayne on his wayne@activeie.com e-mail address as he will continue to be able to use our mail server and have space on the website.
---
29th December 1998
Phillips - News - Top News Stories - Drivers
PalmPilot Dominance May Slip In 1999
22:59 GMT Source: News.com

The popular PalmPilot is winning many battles against devices running Windows CE, but analysts say the handheld computing war is far from over. [More]

Intel Quietly Cuts Celeron Prices
22:54 GMT Source: News.com

Intel ratcheted up its ongoing price war with Advanced Micro Devices by quietly cutting prices on its Celeron chips by roughly 30 percent this month and releasing a new, even cheaper version of the chip earlier than expected. The unscheduled, unannounced price cuts, which took place on December 6, mean that the fastest Celeron chips can be bought for between $85 and $105 in retail outlets today, or about $40 less than in November, according to dealers. And, while AMD did not officially respond with a price cut of its own, chip dealers note that the market has effectively lowered the price of K6-2 chips to close to the same level. [More]

Downloads Updated
21:14 GMT Source: Byron Hinson

I have started to update the downloads section again, I have fixed various bad links, grammar and given it a similar look to the rest of the website.

New Intellimouse Drivers?
19:35 GMT Source: Hardware One

One of our affiliates, Hardware One are saying that there are some new Microsoft Intellimouse Drivers available for download. Although I believe version 2.2c has been out for well over a month.

MS Force Feedback Steering Wheel Review
19:31 GMT Source: Avault

Adrenaline Vault has posted a review of the Microsoft Force Feedback Steering Wheel. Here is a snippet from the review:

First up, Microsoft and the other new controller joining Microsoft's SideWinder family of game controllers, the SideWinder Force Feedback Wheel. As the second force feedback controller from Microsoft (the first being the SideWinder Force Feedback Pro joystick), the Force Feedback Wheel is an all-digital controller with the SideWinder-styling and the SideWinder Game Controller Software. Full-size pedals complement the wheel, which also features a quick-release clamp to secure it to your desk.

Toshiba Unveils Ultra-Portable PC Hard Drives
19:28 GMT Source: The Register

Toshiba has developed a pair of 2.5in hard disk drives for slimline notebook PCs. The first offers 10GB of storage space and is 12.5mm thick. The second is slimmer (8.45mm) but can hold only 6.4GB of data.

Both drives will begin shipping to OEMs next month. Pricing to non-Japanese PC vendors has yet to be confirmed, but pricing puts the two drives at Y120,000 and Y80,000, respectively.

Holiday Online Sales Top Expectations
15:57 GMT Source: ZDNet

The first reports are in, and it looks like online shopping this holiday season was a big winner. A new study from shop.org and the Boston Consulting Group said online sales rose 230 percent for the period of November 23 through December 20. The study, which tracked data from 17 online merchants, found that the average order was $55, up 6 percent from last year.

Fad Or Future? 1998's Top Tech News Stories
13:37 GMT Source: CNet

The tech world churned through a busy year in 1998, even by its own fast-paced, headline-grabbing standards. - The news included Microsoft's antitrust trial, the spread of the sub-$1,000 PC, soaring Net stocks, and megamergers--some of them cutting across different industries. Here are the top 20 stories of 1998 as compiled by the News.com staff, and what to watch for as they continue into 1999.
Phillips Unveils Integrated Video/Graphics Solution
01:38 GMT Source: EE News/CoolInfo

Squarely targeting the Internet and Windows-terminal market, Philips Semiconductors has launched an integrated video and 2-D/3-D graphics chip. The SAA9730 integrates PC-level graphics capabilities, I/O functions and high-speed Internet-interface and access features. The chip is designed to interface with a MIPS R5000 or X86 CPU, and includes an NTSC/PAL encoder. [More]
Site News etc
01:36 GMT Source: Byron Hinson

There is a distinct lack of technical news around at the moment, but then again, it is still Christmas, hopefully it will pick up before the new year.

Things are moving ahead well with the DVD article, although we would still love to hear from more DVD Hardware Decoder companies. We have a number of new reviews on the way in the next week or so too.

We have been notified by a number of people who are telling us about various websites who are using our layout for their main pages, while we don't mind this so much - we would like to be credited, otherwise it is pretty unfair to those who actually designed it.
---
28th December 1998
Year 2000 Fix - New Tips
Consumer Electronics Embrace Digital Era
19:26 GMT Source: Reuters

The digital revolution in consumer electronics, including personal computer gadgets, began to gain attention in 1998, and it is expected to take a stronger hold of the market in the coming year. In 1998 the consumer electronics industry set the groundwork for the switch to digital products from analog products, as companies formed alliances and introduced new products in the personal computer gadget, digital camera and digital television arenas. Digital technology produces sharper, higher-resolution images and crisper sound. "Everything is going from analog to digital," said Kevin Hause, an analyst at International Data Corp. He added the shift will drive the consumer electronics market for the next five to six years. [More]
New FrontPage Tips Added
17:43 GMT Source: Luis

We have posted a few more FrontPage 98 tips in our Program tips section, as we mentioned before, this section will become full of all the latest tips for your favorite programs over the coming months.
Accute Unveils Year 2000 Bios Clock Software Fix
17:19 GMT Source: News Bytes

Accute Year 2000 Solutions has launched Accute-Date Year 2000 Fix, a package which sells for just $19.95 and is billed as solving the Year 2000 issue on Windows 3.xx, 95 and 98-based PCs. According to Dr. D. Wong, the firm's president, the software uses an unique and patent-pending approach to solving the BIOS problems on PCs as regards the Year 2000. Since the software tackles the issue at the BIOS level, it is superior, he says, to other applications on the market. [More]
---
27th December 1998
New Review - Virus - ImageStyler
AMD K6-3 Review
15:58 GMT Source: VE3D/Anand

Anand has posted up the second installment to his AMD K6-3 Review. Here is a short piece from the review:

The K6-3 is still placed far enough from the Celeron A and the Pentium II to be considered a weak gaming performer with the Riva TNT. The TNT performance has been improved greatly over the K6-2 400, simply due to the increased L2 cache speed, which the TNT benefits greatly from as you can see by the performance difference between the cacheless Celeron 300 and the Celeron 300A equipped with 128KB of L2 cache running at clock speed. The K6-3 400 scores a smooth 13 fps more than the K6-2 400 for no reason other than its L2 cache, as the K6-3 core is identical to the K6-2 400 CXT's core in every way, including FPU performance.
ImageStyler 1.0 Review
15:51 GMT Source: NetiGen Web

NetiGen Web has posted a review of Adobe's latest graphics application, ImageStyler 1.0. Adobe ImageStyler is a powerful tool for creating professional-looking Web graphics. However, unlike its other products, Adobe has taken a new approach in the ever-expanding graphics medium. ImageStyler is not aimed at professional graphic designers, but rather at the average developer. [More]
Symantec, Network Associates Programs Spot New Virus
15:47 GMT Source: PC World

Rival anti-virus developers Network Associates and Symantec both have detection utilities for a new, self-replicating, server-based virus, and both expect to spend part of the Christmas holidays searching for a vaccine. Network Associates reported that the virus called Remote Explorer showed up last weekend at MCI WorldCom. It is unusual because it resides on a Windows NT server and replicates across nodes on a network, encrypting files as it goes, according to Network Associates representatives. [More]
AOpen AX6B Plus Review
13:54 GMT Source: Byron Hinson

Matt has posted his review of the new AOpen AX6B Plus motherboard. Here is a short piece from the review:

Installation of the AX6B Plus was fairly simple. I had no problems installing the board except that the ATX Power Connector was in the very annoying spot between the Slot-1 connector and the ATX Panel. The processor retention mechanism was the best I've seen yet. Unlike all the other boards I've tested which make you screw in the retention mechanism the AX6B has it already screwed on and has fold up sides that allow the board to be shipped safely inside a standard sized box.
---
25th December 1998
Christmas Day - Netscape In The Shell
The Active Network Wishes You All Happy Holidays!
14:00 GMT Source: Wayne Flyers

I have tried my best to complete the hardware section, although the tips isn't much because I have a lot of uncompleted pages. It has been a long day and I hardly got enough sleep. Oh well, I guess it's the thought that counts ;-)

Oh ya, thanks for all of you who sent in the tips - I'll try to post them tomorrow. Please send in any more tips. I want to collect as much as possible.
The Active Network Wishes You All Happy Holidays!
01:00 GMT Source: Scrooge

Everybody at the Active Network wishes all our loyal visitors a safe, and joyful Christmas and Holiday Season. We wish you continue to enjoy our sites for all your Windows related information and tips throughout the new year.
Replacing Shell With Netscape Speeds Up Windows
00:23 GMT Source: NetiGen Web

Reports reached The Register late today that a simple substitution of the Netscape Communicator for the Windows shell would speed up Microsoft's operating system by a factor of ten. Sources close to Microsoft acknowledged it was an easy feat but were unable to explain why this was so. However, the software engineer who alerted us to the switch said the simple fact indicated that Microsoft's claims that its browsers and operating systems were inseparable were spurious.
---
24th December 1998
Christmas - Wayne Leaving
Silent Night, Holy Night
18:00 GMT Source: Wayne Flyers

I am very sorry that I can't complete the hardware tips today as promised. This has been a long and busy day for me. It is already Christmas here and I have came back from a caroling session. By hook or by crook, I will get the hardware tips up - just the matter on how informative it is. Other than that, no more updates for tomorrow (hey, we need a break!). Good night and sweet dreams to all of you.
Early Look At New AMD Processor
17:57 GMT Source: MSNBC

Chip technology and information site AnandTech has exposed No. 2 PC chip maker Advanced Micro Devices Inc.'s next piece of silicon, the K6-3. Codenamed "Sharptooth," the chip is expected to be released in January. While most of the details of Sharptooth are public, AnandTech was the first site to publish benchmarks of the coming processor. [More]
Wayne Leaving
12:54 GMT Source: Byron Hinson

A sad note for everyone. Wayne Flyers - our main tips writer will be leaving ActiveWindows this Sunday (27th). Writing tips and keeping the site updated has become more difficult for him over the past few weeks, due to the fact that he will be going to a new school very soon.

We wish him the best of luck with whatever he does next (Just don't join any other site ;o) )
---
23rd December 1998
Win 98 SP - New HyperSnap - Pentium 3 - Lots Of Fixes
Frame Spoof Hole Fix
22:51 GMT Source: CoolInfo

The Microsoft Windows Update page has a critical update for Win95/98 that closes a frame spoof hole in MSIE.

Summary: Microsoft has released a patch that fixes a vulnerability in Microsoft® Internet Explorer® that could allow a malicious web site operator to impersonate a window on a legitimate web site. The threat posed by this vulnerability is that the bogus window could collect information from the user and send it back to the malicious site.

Issue: This vulnerability exists because Internet Explorer's cross domain protection does not extend to navigation of frames. This makes it possible for a malicious web site to insert content into a frame within another web site's window. If done properly, the user might not be able to tell that the frame contents were not from the legitimate site, and could be tricked into providing personal data to the malicious site. Non-secure (HTTP) and secure (HTTPS) sites are equally at risk from this vulnerability.
New Opera 3.51 Released
22:34 GMT Source: NetiGen Web

Opera Software has released an update to its popular alternative web browser. Opera 3.51 is a minor update that incorporates several small bug fixes. The file size is slightly larger than past releases, with the download weighing in at 1.23 MB. Additionally, there seem to have been some changes to the Cascading Style Sheet or HTML rendering engine. Netigen had this to say about the new release

After previewing Netigen Web (http://www.netigen.com) in both Version 3.50 and 3.51 it is obvious that something is amiss -- many of the tables are displayed incorrectly in Opera 3.51. Spaces are displayed where they shouldn't, and even cells with specified heights are displayed incorrectly (i.e. cells defined as height=22 display with a height greater than 22, etc.). Hopefully this issue will be resolved in future releases.
New DVD Tips
22:34 GMT Source: Byron Hinson

I have started to add the tips you have been requesting for new DVD-ROM drives, there will be tips on how to improve the performance of both the drive and the video quality it displays. These DVD tips will be featured in more detail when I post my DVD article early next month.
Katmai Is The Pentium III
19:59 GMT Source: CoolInfo/the register

Intel will use the Superbowl game in mid-January to introduce its Katmai chip to a waiting universe and will call it Pentium III, it has emerged. One year ago, The Register said that Katmai would be called the Pentium III. (Story:Intel to slash PII prices next month)

US magazine Advertising Age leaked the details earlier this week.

Last week, The Register published a story saying there was some internal discussion about whether to drop the Pentium III name in favour of another.

An Intel representative said today he could neither confirm nor deny that Katmai will be the Pentium III, nor whether the Superbowl would be the venue. Meanwhile, the Pentium mobile platform will be called the Pentium IIe and will be introduced later in January. Formerly called Dixons, it will include 256K cache on die.
Benwin Flat Speakers Review
16:03 GMT Source: CoolInfo/PlanetHardware

PlanetHardware has just posted a review of the Benwin Flat Speakers. Here is a snippet:

It seems to be getting more and more prominent lately that flat is in. LCD flat panel monitors are starting to be accepted by mainstream consumers, plasma Flat TV displays are getting heralded as the next big technology to hit the television industry. Everyone wants more space in their houses or desktops, it's just human nature. Now flat-panel speakers are coming into focus. While the technology to develop these speakers has been around for many, many years, it has always been too expensive to create a consumer-level product. While the Benwin BW-2000 Flat Panel speaker set isn't the first consumer flat-speaker set, (second, after the Monsoon MM-1000), they are the first set to bring this technology to consumer-level prices. At a retail price of $129, this costs less than most higher end cone-based speaker sets, and Benwin is betting quite a lot of income hoping consumers will hop on the flat-panel bandwagon.
HyperSnap-DX V.3.30 Beta 7 Released
13:25 GMT Source: Byron Hinson

HyperSnap-DX is a screen capture utility that capture pictures from DVD movies, games etc and other similar software, if the player is using DirectX technology to create and handle the video overlay.

Here are the improvements:

Further improved DrivectX and DVD capture. Added new "Quick Corp and Scale" function to Capture menu. Added "Toggle Cursor Capture" button to the toolbar. Fixed some more bugs. This release is feature complete for final ver. 3.30 release. Only the help text needs to be updated.

You can download HyperSnap-Dx v. 3.30 Beta 7 (1.1 MB) here! Note: This beta test version expires on Jan. 31, 1999. After that date you will have to download either a newer beta, or a fully released version.
Windows 98 Service Pack Refresh
12:17 GMT Source: Microsoft

Windows 98 Service Pack 1 testers got their hands on a new release yesterday when they were able to download a new beta refresh build. Includes new versions of DirectX and Internet Explorer (Internet Explorer 5 now) along with a few Driver updates. With the new addition of Internet Explorer 5 in the pack (Which MS flatly refused to add a few months back when testing first started) gives more of an impression that OSR will hit stores.
---
22nd December 1998
ActiveWin In Schools - Win OSR - Articles - New Drivers
How To Check For Remote Explorer Bug
21:18 GMT Source: ZDNet

Following on its announcement Monday of a sophisticated malicious mobile virus aimed at Windows NT installations, dubbed Remote Explorer, security specialist Network Associates Inc. has posted a patch to its Web site. [More]
Bug Of The Day Report
21:14 GMT Source: Bugnet/Betabites

According to Microsoft, a Windows 98 computer with Advanced Configurations and Power Interface (ACPI), an Accelerated Graphics Port (AGP) video adapter and a program that uses some of the DirectX 6.0 features is like mixing oil and water. IF YOU RUN ONE of those programs after resuming your computer from Suspend or Standby mode, your computer may hang. A fix will be in the next service pack, but if you want it earlier you should contact Microsoft Technical Support and ask for Pci.vxd 4.10.2017 11/6/98 6:28pm 65,919 bytes Pcimp.pci 4.10.2017 11/6/98 6:33pm 16,240 bytes. Be careful, however. If you ask for more technical support than just asking for these files, you may be charged for the call.

Go here to the Windows98 Tech Support Phone #'s webpage.
ActiveWindows Featured In Windows Magazine Annual Special
19:50 GMT Source: John Fellin

Not only have we been featured in the new schoolbook that is coming out (Mentioned earlier today), but we have also made it into windows magazine 2,002 tips annual special. Thanks to John Fellin for sending us in a scanned pic.
Opera Unveil Minimalist Browser
19:37 GMT Source: News Bytes/CoolInfo

Opera Software has unveiled version 3.5 of Opera, the minimalist Web browser software. As reported previously by Newsbytes, Opera was developed for the millions of users of PCs whose machines are not really capable of running "bloatware" Web applications such as Netscape Communicator 4.x and Microsoft's Internet Explorer 4.x. The package was originally developed for users of 386-based and 486- based PCs, typically running under Windows 3.xx, in Eastern Europe, Russia, Asia and those parts of the world where older PCs are still in widespread use. [More]
Intel Readies Chip Onslaught
19:33 GMT Source: PC World

Intel has picked early January to release a truckload of new processors, industry sources say, including its first mobile Celeron chips for low-cost notebooks, and powerful Pentium II Xeon chips for workstations and servers that will sport a whopping 2MB of Level 2 cache memory. Many of the new chips will be aimed at lower-cost desktop and mobile PCs, as well as at so-called mininotebooks, an emerging class of lightweight portables expected to sell for as low as $1000. [More]
Easter Eggs Update
16:17 GMT Source: Wayne Flyers

Christmas is just a stone's throw away. I am still working very hard to do all the tips update, Apart from tips, there are also quite some huge updates on the Easter Eggs section. All new pages or pages with new eggs are marked with a "new" icon. Stay tuned for more.
Articles Section Updated
14:21 GMT Source: Byron Hinson

I have updated our main articles section, adding various news stories we have been posting over the last couple of weeks. Over the next week or so I will redesign the articles section to make it easier to read and find what you want.
ActiveWindows Featured In School Textbook
02:19 GMT Source: Byron Hinson/Robert Stein

Yes Sir! heh, ActiveWindows has been featured in a new education book published by Que E&T and will be available to colleges, universities & high schools. The textbook is called Computers In Your Future, Third Edition. The book features some of our tips and info and pictures on our website.
---
21st December 1998
New Review - DVD Stuff - Site Stuff - Money - NT Virus
Microsoft Sidewinder Freestyle Pro Review
20:57 GMT Source: Byron Hinson

I have posted my review of Microsoft's Sidewinder Freestyle Pro. Here is a snippet from the review:

Now on to the actual tilting part of the gamepad. "Tilt" is clearly designed for racing games and thankfully Motocross Madness comes in the box. At first you are likely to tilt the gamepad too much, this results in over-steering in whatever racing game you are playing. Tilting the gamepad is not easy to master, it will take you much longer to master than you expect...At some points while playing you may decide to switch off the sensor and just use the pad instead of tilting, I would recommend tilting until you master it, as it becomes far easier to use as you go along.
Have You Been Bitten By The Millennium Bug?
20:12 GMT Source: Luis

The year 2000 is coming, and right behind it is the Year 2000 Bug. Are you infected? Do you know what to do? Epics has posted some info to find out if you are infected, and what to do about it. Click Here
Microsoft Names Steven Sinofsky and Brian Valentine Vice President
15:14 GMT Source: Press Release

Microsoft Corp. today announced the promotion of Steven Sinofsky to vice president of Microsoft® Office and Brian Valentine to vice president of Windows® development.

Sinofsky manages the design and development of the Office suite and its applications, including Microsoft Word, Microsoft Excel, the Outlook® messaging and collaboration client, Microsoft Access, and the PowerPoint® presentation graphics program. Sinofsky reports to Jon DeVaan, vice president of desktop applications. [More]
Iomega USB Zip Drive Review
13:55 GMT Source: CoolComputing

Our affiliates, CoolComputing has just posted up a review of the new Iomega USB Zip drive. Here is a small piece from the review:

At a glance, the Iomega USB Zip drive looks quite different than the other external Zip drives. Although the basic shape is the same, the casing of the USB Zip drive is a stylish translucent-blue, designed to emulate the appearance of the Apple iMac. The USB connection located at the back of the drive is tiny, and the supplied silver-ish USB cable is refreshingly thin compared to those clunky parallel and SCSI cables used by other external Zip drives. In addition, the DC power supply block measures just 2" x 1.75" x 1". Its small size means that it can comfortably coexist with other power plugs on conventional power strips. The external Zip drives many of you may have purchased a year or two ago have a much larger power supply block that was merciless in cannibalizing real estate on the surge protector. Note that, however, although the USB specification allows power be delivered from the computer to the USB device, the USB Zip 100 requires too much power and thus the power supply block is still necessary.
DVD Roundup Update
03:02 GMT Source: Byron Hinson

Just an update on how we are doing getting hold of various DVD related items for review on our large DVD article the will go online very soon. We are still looking for various hardware DVD companies (Videologic etc) to get in touch with us so they can get involved. We currently have the following products to review, ATI DVD Player 1.2, Power DVD, XingDVD and the DVD players that come with a couple of Riva TNT cards we are reviewing too, on the movie side we will be comparing both Widescreen and Pan Scan movies to tell you which one gives the best look on a PC monitor and reviewing reference material on DVD (Encarta 99).

So remember - If your company (Creative, Toshiba ;o) want to get in touch with us about your DVD hardware, e-mail us ASAP.
Microsoft Prints New Money In January
01:35 GMT Source: PC World

If you're running a small business from your kitchen table after hours or have decided to pursue your own piece of the American Dream, one of the first challenges you'll face is keeping track of where the cash is flowing. Money 99 Personal & Business, due to ship January 4, can make that job easier--while managing your personal finances from bill paying to retirement. Personal checking accounts and credit cards have a way of blending with business expenses in start-ups, and there's very little time to count beans in these situations. Who likes accounting, anyway? But I took a look at the new Money and found plenty of wizards and other helpers that lead just about anyone through day-to-day bookkeeping without need for a CPA or even much free time. [More]
---
20th December 1998
Thief Review - Office 2000 - DirectX 7
Tips Update
16:31 GMT Source: Wayne Flyers

Added some more new tips. More to come in the next following days. We received quite some good responses from our readers. Thanks to all of you who submitted your tips. We really appreciate it. For those of you who have a good tips to share, send them in.
Intel CPU News
16:21 GMT Source: Voodoo Extreme/ZDNet

ZDNet has posted some new info about the new Celerons, Xeon, and mobile chips, like Dixon. They also mention 256k of L2 integrated into the core. Here is a snippet:

Intel also will debut next month new enhanced mobile 333MHz and 366MHz Pentium IIs. Code-named Dixon, the Pentium II Enhanced processors will include 256KB of integrated L2 (Level 2) cache, which should push the chip's performance beyond that of Pentium II chips that have 512KB of external L2 cache.
Office 2000 Beta 2 Refresh
01:44 GMT Source: ActivePC

Microsoft has announced that it will release a Beta 2 Refresh to Office testers who reported bugs against Beta 2 beginning December 21. Expected in this build is a new version of IE5 and many fixes to the current Office programs. Microsoft also noted that they are approaching Release Candidate stage very soon.
Thief: The Dark Project Review
00:03 GMT Source: Byron Hinson

I have posted my review of Looking Glass Studios excellent Thief: The Dark Project, I have also updated the layout of our reviews, here is a short piece from the review.

Creeping up on guards is just a small part of the game, by using your blackjack weapon you can get close enough to the enemy to give them one swift blow to the back of the head, this knocks them unconscious. Yet again, just knocking out a guard isn't always enough to stop you being noticed, if another person walks past an unconscious body lying on the cobbled floors, he will gladly shout out or sound an alarm. There is a way around this, you can pick up the unconscious body and carry it into a darkened area of the level and leave it there, and this means it is unlikely that anyone will spot the body on the ground.
---
19th December 1998
Internet Explorer 4.5 - Rio Review - Win2000 Vs. Win98
Diamond Rio Review
16:30 GMT Source: AGN/CoolInfo

3D Hardware has posted a review of the Diamond Rio. Here is a snippet:

When I traveled to Las Vegas for Comdex this year, the total travel time, including the layover in Dulles, came out to be around five hours. I wanted to bring some mixes of my favorite music along, to make the trip go easier. You know, some Garbage, some K's Choice, some Sundays, maybe some Poe, all of those chick bands I love so much.

It would cost me one thousand dollars to do it on the Rio. That's ten of those 32MB memory cards at 30 minutes of music apeice. Unless, of course, I put the MP3's on a laptop computer... but then why wouldn't I just play them from the laptop with Winamp? What did I do instead?
Microsoft Asks For Java Extension
14:13 GMT Source: News.Com/ActiveWindows

In a move which could signal Windows 98 OSR to hit stores (As we mentioned earlier in the week), Microsoft asked the U.S. District Court in San Jose, California, to extend the time it has to comply with a preliminary injunction requiring it to modify software that includes Sun's Java programming language.
ActivePC Award Nomination
03:45 GMT Source: Byron Hinson

ActivePC has announced that ActiveWindows is on their shortlist for site of the year...read on and find out how you can vote for us.

The ActivePC Crew is proud to announce that your site is one of the few selected as a nominee for the ActivePC Site of the Year Award. In addition to our monthly Thumbs Up Awards, the ActivePC will be deciding who shall receive the Site of the Year award through our site poll and content/design criteria. Because of your reliable content, site popularity, and excellent design, your site has automatically been chosen as a nominee. We encourage you to have your visitors show support for your site by having them vote at our polls at http://www.gamepost.com/activepc/. The survey will be conducted from now until January 31, 1999.
NTKERN Errors Etc Etc
03:43 GMT Source: Byron Hinson

Oh what a day it has been for me - Today I have been finding out just how buggy the SideWinder Gaming Device Software is - especially when it deals with a USB Freestyle Pro. I have been reading in some newsgroups that people have been complaining of a NTKERN(01) error when trying to restart in DOS - well the problem seems to be the Sidewinder Gaming Software 3.02. Uninstalling the software and then putting back 3.00 fixed the problem without any trouble.

Next up I put on a new bios update for my Intel SE440BX motherboard everything went like clockwork until I found out there is a bug in the new bios release that causes your keyboard to lock-up if you have any mention of a keyboard in your Autoexec.bat....So again, if anyone is having a problem there - REM out any reference to keyboards in your Autoexec.bat

Ok - That's quite enough moaning for one day, but I could go on<g>
Microsoft Readies Internet Explorer 4.5 For The Mac
00:25 GMT Source: NetiGen Web

Microsoft is preparing an update to Internet Explorer for the Macintosh that incorporates some of the technology first used in the Macintosh version of Office 98 and emphasizes ease of use for Apple's largely consumer customer base.

Apple has told Microsoft that 29 percent of customers who buy the iMac are new computer users attracted by the machine's simplicity. Microsoft has fine-tuned Internet Explorer 4.5 with those customers in mind, said Jody Ropert, group product manager for Microsoft's Macintosh business unit. IE 4.5 is smaller, faster and more stable than IE 4.01, the version that shipped with Mac OS 8.
---
18th December 1998
On The Way - Java Appeal - New Drivers
Logitech USB Wheel Mouse Review
21:47 GMT Source: AGN

AGN Hardware has posted a review of Logitech's USB Wheel Mouse. Here is a short snippet:

The mouse is the peripheral of choice of the discerning people who are part of the first person shooter gaming community. This is because the mouse offers an unprecedented level of control over aiming and other movement when you are engaged in a little one on 31 combat. The PS2 mouse has been around for a while, and was not designed with gaming in mind. This means that when you are engaged in that firefight, your PS2 mouse is only updating position 40 times per second. This may seem like a lot, but milliseconds count when you are trying to move to avoid the oncoming rocket fired from Mr Big's Bazooka.

The USB mouse on the other hand updates its position with the computer 125 times a second, offering more precise control. This additional updating offers a USB mouse gamer and advantage that could mean the difference between being the low man on the totem pole like myself, or the owner of a used Ferrari.
Hardware Troubleshooting Tips
16:30 GMT Source: Wayne Flyers

'Tis a season to be jolly... or is it? With all the troubles with hardwares you are facing, you can hardly smile. We got up a Hardware Troubleshooting section up on the Tips page. I will try my best to write as many tips as possible before Christmas - that's a promise.

Of course if you kind readers are willing to help, it would be better. If you have any tips to contribute, e-mail us. Give a helping hand to other fellow WIndows users. That's the Christmas spirit :-)
What's On The Way At ActiveWindows
00:35 GMT Source: Byron Hinson

Just a few shorts pieces of information about what kinds of things you can expect from us over the next few weeks before I head off for bed<g>

We have reviews of new hardware on the way including, ELSA TNT, Microsoft Freestyle Pro and and STB TNT and also some new software and games, Thief: The Dark Project, The Golf Pro 2, Tomb Raider 3, Sin and Encarta 99 DVD Edition.

We will also be changing the main news page again slightly to add some new graphics and features you have requested.

Finally as you may well know, we have relaunched ActiveSci-Fi, so make sure you keep a check on all the latest Sci-Fi news and reviews. There are also a few more places available there for news writers, so get in touch.
---
17th December 1998
MotorCross Tracks - MS Games Strategy Book - IE Remover
USB Hub Review
03:25 GMT Source: AGN

AGN Hardware has posted a review of the SIIG's 4-port USB Hub. Here is a small snippet from the review.

Siig's USB Hub 4000 is the perfect solution for my problem of not enough USB ports to support my desire for USB peripherals. By plugging the Hub into one of the two USB ports on the back of my computer, I was able to add an additional 4 ports to my computer. (You actually only gain 3 addition ports since you have to give up one to plug the hub into your computer.)

The USB Hub 4000 offers full support for the USB standard, giving support from a low speed of 1.5Mbps to as high as 12Mbps. The hub offers bi-directional support for devices such as scanners, modems, digital speakers, cameras, joysticks and more! Making it the perfect choice for support of your growing list of USB devices.
Emerging Web Standards
03:23 GMT Source: CoolInfo/Hardware One

C|Net Singapore posted a comprehensive article explaining what terms like SMIL, XML, XSL, RDF, PNG etc mean.

Synchronized Multimedia Integration Language (SMIL) is to synchronized multimedia what HTML is to hyperlinked text. Pronounced smile, SMIL is a simple, vendor-neutral markup language designed to let Web builders of all skill levels schedule audio, video, text, and graphics files across a timeline without having to master development tools or complex programming languages.
IE Remover Separates Browser From Windows
03:03 GMT Source: Internetnews

Microsoft Corp. said it couldn't be done and has spent untold millions trying to convince the government that its Internet Explorer browser and Windows 98 operating system cannot be separated. Now a Hyattsville, Md. biology researcher has refuted the software giant's claims and has come up with 98 Lite, a custom installer that can provide a clean installation of Windows98, sans IE. (More)
---
16th December 1998
ICQ99 Released - IE5 - Windows 2000 B3 RC0 - Exchange SP2
DVD Roundup
20:19 GMT Source: Byron Hinson

We are going to be doing a full review and roundup of all the latest DVD decoders for use with a PC by Christmas or early in the new year. If your companies DVD Decoder hardware/software would like to be featured, please get in contact with us ASAP.
Service Pack 2 For Exchange On The Way
20:10 GMT Source: ZDNet

Service Pack 2 for Exchange 5.5, due to ship by month's end, includes bug fixes; improved S/MIME and calendaring support for Microsoft's Outlook client for the Macintosh; the Inter Org Replication Utility for replicating public folders and scheduling data between disparate Exchange servers; and the Move Server Wizard for reconfiguring Exchange organizations and moving servers between sites and organizations, officials said. (More)
Windows 2000 Beta 3 RC0 Ships
20:04 GMT Source: ZDNet/ActiveWindows/Microsoft

We have got the confirmation of the news we posted earlier in the day about the release of Beta 3 Release Candidate 0. RC0 ships today to 1,000 select software vendors and OEMs, and it will be available to Rapid Deployment Partners at Microsoft's technical beta site, said Jonathan Perera, lead product manager for Windows 2000 Server.
Dreamcast DirectX 6.0 Presentation
13:27 GMT Source: DirectX Website

View two slide show presentations, Direct3D for DirectX 6.0 and DirectX for Dreamcast, given by Microsoft evangelist Phil Taylor at the 1999 Game Developer's Conference (GDC) in Seattle. Gain insight on DirectX 6.0 features like multitexture and bump mapping, as well as on the rapidly progressing technology of DirectX. To view the presentations, visit the GDC Web site.
MS Digital Sound System 80 Review
13:16 GMT Source: Avault

Adrenaline Vault has posted a review of the Microsoft Digital Sound System 80. Here is a snippet:

Microsoft's SideWinder line of game controllers has maintained a common appearance, predominantly "dressed in black," with round edges and curves. The Digital Sound System 80 may not be part of the SideWinder line, but the family resemblance is obviously there. The black satellites have a wavy design, while the black subwoofer is more of a breadbox design. Like most systems, the subwoofer holds most of the connections; in this case, an analog input jack, a PS/2-style connector connecting the satellites, a power cord, and the USB connection for digital audio.
Layout
05:12 GMT Source: ActiveWindows

Well Byron told me yesterday that he had received no complaints, only compliments about this newer news layout we now have. If you have any more news layout suggestions for us then please get in contact with us ASAP as we will soon have our ActiveSci-Fi like database up and running.
Win 2000 Follow Up
04:17 GMT Source: ActiveWindows

Hehe - It looks like our Microsoft source was correct about one part of it - A release candidate is due very soon, but it's likely to be Beta 3 Release Candidate 0. As soon as we hear more we'll post it up.
Windows OSR To Hit Stores?
03:10 GMT Source: ActiveWindows

Yes it could well be true, Windows 98 OSR 1 could be sold on store shelves once the newer release of the operating system goes gold. There has been talk over the past couple of weeks about the possibility of it going up for sale and the lawsuit from Sun may just have been the final push it needed.
Windows 2000 Skipping Beta 3?
02:18 GMT Source: ActiveWindows

Not sure how much we can read into this - but we have been informed tonight that Microsoft could well be skipping a Beta 3 release of Windows 2000 and going straight to a release candidate - As soon as we know more, we'll post it.
ICQ 99 Public?
02:10 GMT Source: ActiveWindows

Someone who works on ICQ for Mirabilis has informed us that the file that is on the public ICQ servers isn't supposed to be as it hasn't yet been announced, well, not much we can do about that is there<g>
---
15th December 1998
New Drivers - 3Dfx - Newsgroup - IE5 - OSR News
Windows 98 OSR News
21:07 GMT Source: ActiveWindows

Windows 98 OSR 1 is moving along nicely, we spoke to a member of the Microsoft team today who informed us that the beta 2 release of Windows 98 OSR 1 is due to go to testers early next month. No final release date was available to us.
IE5 Goes Offline
20:07 GMT Source: ZDNet

If you get to the Net via a dial-up connection, you know all too well how slow surfing can get, and you may get tired of firing up your modem for only a quick peek at a favorite site. The beta of Microsoft's Internet Explorer 5.0 shows great promise in its ability to attack speed problems, making offline browsing and saving Web pages considerably easier. IE5 adds a handy new synchronization feature and two new ways to save a Web page on your hard drive. It's also gotten hip to saving newsgroup discussions offline. (More)
Windows CE Upgrades Due
15:17 GMT Source: News.com

Two manufacturers of handheld devices running Microsoft's Windows CE will begin offering upgrades to the latest version of the operating system today, but it is unclear if older devices will really benefit from installation.
Attacking The Quality Monster
15:14 GMT Source: BetaBites/ZDNet

PCWeek Labs has a 3 part Report on "Software Bugs Bite it." In the first report, Peter Coffee has written an article titled: "Attacking the quality monster." This is really a great article to point out the ever increasing number of bugs found in PC software. The article includes a couple of graphical screenshots of bugs stats. Is it all the developers fault? No! Here is just a small bite from the article:

The impact of poor quality on large-scale users of PC software is huge. The direct cost to U.S. buyers of poor software design, inadequate documentation and actual software errors is on the order of 5 million workdays per year, based on statistics indicating roughly 200 million technical support calls per year at an average "on-hold" time of at least 12 minutes. This makes no provision for time spent by users studying manuals or reading tutorial books in an effort to figure out features that are either overly obscure or poorly designed, according to Cem Kaner, an author and software quality gadfly based in Santa Clara, Calif.
ActiveWindows Newsgroup
03:08 GMT Source: Byron Hinson

This is really just a simple reminder for all those people who e-mail us day with questions about the site, hardware, software and bugs etc etc. It is far easier for us if you use our newsgroups to get the message across.
3Dfx Acquires STB Systems
02:26 GMT Source: NetiGen

3Dfx Interactive hopes to work its voodoo magic on struggling board vendor STB Systems, which 3Dfx acquired Monday. 3Dfx, the San Jose, Calif.-based company best known for its Voodoo 3-D graphics chips, agreed to take over Richardson, Texas-based STB. STB stockholders will receive 0.65 shares of 3Dfx in the stock swap, valued at about $141 million.
---
14th December 1998
Office 2000 - Modems - Layout - Katmai
Katmai Shows Little Advantage Over Pentium II
20:32 GMT Source: CoolInfo

ZDnet has posted a review of the Intel Katmai. Here is a clip:

The first tests conducted by PC Professionell in Germany showed that Katmai had a great deal to offer 3D performance. In these tests the levels within the 3D pipeline were examined relating specifically to the performance of the processor and not to the graphics card.

For "Transformation" and "Transformation and Lighting" the tests conducted by 3D Winbench 99 the processor carried out the calculations required to place various light sources and objects in a 3D scene.

Katmai, compared with a Pentium II and a K6-2/400, clearly demonstrated a better performance in the 3D Pipeline levels examined. The games of the future will be equipped with more than one light source and the superiority of the Katmai processor will be confirmed.
Western Digital Announces New EIDE Drive
20:26 GMT Source: Byron Hinson

Western Digital Corp. (NYSE:WDC - news) Monday announced a new 4-platter WD Caviar 20.4 GB Ultra ATA/66 hard drive which utilizes giant magneto-resistive (GMR) head technology as well as the new high-speed Ultra ATA/66 interface. The new 5.1 GB per platter WD Caviar hard drive also incorporates Western Digital's Data Lifeguard feature, which protects end-user data by automatically detecting, isolating and repairing possible problem areas on the hard drive before data loss can occur.
Shake-Up Hits MS Windows Division
15:12 GMT Source: ZDNet

Sooner or later, somebody had to be the scapegoat for the perpetually-slipping ship date for Windows 2000, according to conventional wisdom. And it looks like that person will be long-time Microsoft executive and Windows development vice president Moshe Dunie.
Newer Layout
15:05 GMT Source: Byron Hinson

I have updated the layout of this main page to make it easier for people to read the headlines. There is only one problem with the new layout, and that is that it doesn't display as well in Netscape as it does in Internet Explorer, so no change there really. It will be fixed at a later date by doing bits and pieces in CSS.
IBM To Give Away Software To Stop e-mail Hackers
12:40 GMT Source: Reuters

IBM to give away software to stop e-mail hackers - IBM, in a move to boost confidence that the Internet is a safe place to do business, plans to introduce on Monday software that protects electronic mail systems against vulnerabilities that can be exploited by computer hackers.
---
13th December 1998
NeoPlanet - Dreamweaver 2.0 Review
Oracle, Sun To Unveil OS-Less Computer
17:58 GMT Source: ZDNet

Oracle Corp. and Sun Microsystems Inc., in a direct assault on their mutual archrival Microsoft Corp., will announce on Monday they will work together on a new type of computer that does not require an operating system, analysts and industry sources said.
Macromedia Dreamweaver 2.0 Review
02:18 GMT Source: NetiGen

The NetiGen Web has posted a review of Macromedia's Dreamweaver 2.0. Here is a piece from the review.

One of the greatest areas of improvement over Dreamweaver 1.2 is in site design. The new template feature allows you to specify elements common to multiple pages within a site, such as navigation bars and page banners. Moreover, these templates separate content from design, meaning that content producers can update information without worrying about changing the underlying design code. Another useful feature is the new Set Color Scheme tool, which lets you apply a color scheme to an entire page. There are over thirty professional color schemes included.
---
12th December 1998
DVD- Java Battle Continues - IE - MSN
20:15 GMT - Remember to keep an eye on ActiveSci-Fi now that we have more people to update it. Let's get the hits rising on that site as much as they have here.
20:10 GMT - Microsoft Network has pulled the plug on its Canadian Net access service - MSN Canada has sent a notice to customers stating that as of February 1, 1999, MSN will no longer offer online access in the North American country. "However, ongoing delivery of high-quality, high-speed, reasonably priced Internet access will be available from AT&T Canada Internet Service, our preferred Internet access provider," the notice states. MSN subscribers can keep their "msn.com" email addresses, but AT&T will be the provider. The monthly cost of $24.95 will remain the same for most customers, and in some cases will go down.
12:52 GMT - Developer Sues MS Over Y2K Bug - Microsoft is being sued by a software developer for making database tools that allegedly can't process dates properly beyond Dec. 31, 1999, among the first suits against Microsoft over the Year 2000 bug.
12:48 GMT - Expert Says IE Can Be Removed From Windows - It is possible to remove Web browsing from Microsoft's Windows 95 and Windows 98 without harming the non-browser functionality of the operating systems, a computer consultant has testified.
02:38 GMT - New Microsoft VM Has Bug, Sun Says - Sun Microsystems' internal testing of Microsoft's recently released Java virtual machine has turned up a bug in the VM's handling of arithmetic functions, Sun executives told InternetWeek.
02:29 GMT - PC World has posted an article all about DVD on the PC. Makes a good read.
---
11th December 1998
Reviews - Excel 97 Fix
20:01 GMT - Microsoft has released a patch that fixes a vulnerability in Microsoft Excel 97 that could allow certain types of executables to be run without a warning to the user. A legitimate Excel function, CALL, allows executables to be run from a worksheet. If the executable called by the function is of a malicious nature, a worksheet containing this function could represent a security risk to customers. The patch is available via the Office Update web site.[Source- Beta Test]
15:05 GMT - Man breaks Microsoft's windows - Legal attacks aren't the only problem plaguing Microsoft these days. On Wednesday, the company's main campus in Redmond, Washington was physically attacked -- by a Texas man with no apparent connection to the software giant. Redmond police arrested 25-year-old Kristopher Stubenrauch, of Arlington, Texas, after he used a cement ashtray to shatter a window at Building 27 on the campus and went on a computer-killing rampage. -- Luke Reiter, CyberCrime
13:17 GMT - Added a review of Fifa 99. Here is a short snippet.
Again I have to say the overall gameplay is both good and bad, mostly good so don't worry Fifa fans. The game now seems to be moving away from realistic football into the realms of an arcade game, this is all fine as long as EA keep the speed settings available to the players, but Fifa 99 is so fast it can end up playing like a pinball game because of the speed and the size of the pitches being too small yet again. Volley the ball from your penalty box and 1 out of 3 times you will see the ball fly off and out for a goal kick at the other end of the pitch, not humanly possible in any football match I've seen (But you support Cambridge Utd Byron!)
---
10th December 1998
Sega Dreamcast - Cheats
20:53 GMT - SQL Server 7.0 goes gold - Microsoft Corp. released SQL Server 7.0 to manufacturing last week, a little less than a month after many observers expected the product to go gold simultaneous with its Comdex/Fall unveiling.
20:50 GMT - Updated ActiveIE - We still plan to bring the two sites together into one.
15:30 GMT - According to Netscape the new "Gecko" Layout engine will be available for free from Netscape's Open Studio web site Friday, December 11. [Source: Windows 98 Central]
14:34 GMT - We are looking for a few reliable people to help add news to ActiveSci-Fi as we are now starting that site back up again. If you are interested, please e-mail us for details.
02:32 GMT - Sharky Extreme has posted a review of Sega's Dreamcast system, powered by Hitachi's SH-4 processor, VideoLogic's PowerVR2DC graphics chipset and

Windows CE

. Read the review which includes some great info, pics, and even screenshots!
---
9th December 1998
Lights Out - Gecko - Office 2000
22:39 GMT - We have updated the review of Montego A3DXstream to take notice of the latest drivers available for it.
15:44 GMT - McAfee Online: Next-generation portal? - McAfee Online might not bear much resemblance to so-called "portals" like Yahoo! and Excite, but industry observers say it could soon be hard on the heels of those super-successful sites.
15:40 GMT - Lights out in San Francisco - One of the worst blackouts in the region's history knocks out power for nearly 1 million people and cripples Internet usage in the process.
---
8th December 1998
New NeoPlanet - FAQ - IE5 - New Drivers
22:50 GMT - Yet another new build of NeoPlanet is out (383) seems like they are releasing new builds everyday.
19:58 GMT - AOL plans interactive TV, high-speed Net - America Online reportedly is looking for a manufacturer to make television set-top boxes that would allow it to offer interactive TV in competition with Microsoft's Web TV.
15:43 GMT - The Year 2000 update has now been posted along with an updated version of the Windows Update Critical Update Notification at Windows Update.
01:18 GMT - The NeoPlanet development team seems to have recommenced releasing new builds. After only two days, a new build (378) has been made available. [Source: NetiGen]
---
7th December 1998
Y2K Fix - Windows 2000 - Word 2000 - Opera 3.5 Review
23:18 GMT - Today Netscape Communications Corp. announced significant new details about Gecko, its next-generation browser engine, and made a prealpha version available to attendees of the Builder.com conference in New Orleans. Netscape hopes the compact, standards-based, open-source engine will inspire a new wave of Web development in which people will build Web sites and applications once and view them anywhere, no matter the operating system or the device. All future releases of Netscape's browser, Navigator, will include Gecko technology. (Source: PC Magazine)
20:38 GMT - Microsoft has released a patch to fix some Year 2000 problems. Here is the blurb:
Microsoft Corp. today announced that it has identified and addressed minor year 2000 issues in the Microsoft® Windows® 98 operating system. The identified issues pose no risk of data loss or PC damage, and customers would be unlikely to encounter the issues during normal, daily use of their computer. Nevertheless, because these minor issues can potentially result in the inaccurate display of dates in 2000 in certain areas of the operating system, Microsoft is making the Year 2000 Update widely available so its customers can obtain and install it easily. Customers can download the free Windows 98 Year 2000 Update from the Windows Update Web site at http://windowsupdate.microsoft.com/ or call (800) 363-2896 to receive it on CD-ROM
20:35 GMT - Apologies for the downtime today - Our line supplier went down, something which is out of our control.
16:14 GMT - Added a review of DreamWorks Trespasser. Here is a short piece from the review:
The first level loads and at first looks amazing, you are facing out to sea just after the plane has crashed down, bits of debris are lying around you and rocks and pebbles are slipping off of cliffs nearby and falling into the sea with a great degree of detail. While facing the sea and watching the rocks fall in the water all looks great, at some point you must decide to turn around and start your journey off of Site B, I turned the mouse to the left and to my horror, my PII 450 looked as if it has turned back into my old 166. The screen jerks at around 10-15 FPS when turning, and this is when there is very little on the screen apart from trees.
14:00 GMT - BetaBites has posted a review of Opera 3.5 - To see what Penelope thought about the Opera 3.5 Final --- read the Beta Bites Opera 3.5 Final Review!
02:00 GMT - For those of you who don't already have it, you can download the Windows NT Resource Kit as well as the Support Tools to gain more knowledge and get a whole bunch of useful tools from Microsoft.
01:47 GMT - Find out more about Word 2000 from Microsoft's site.
---
6th December 1998
Drivers - DVD - Affiliates
15:46 GMT - Computers.com has posted a DVD-ROM Roundup. Here is what they reviewed:



Creative PC-DVD Encore 5X

Hi-Val DVD-3

Sony DDU220E/H

Toshiba DVD-ROM Upgrade Kit
11:15 GMT - It seems like Reveal, graphic card manufacturer, is no longer operating. Looks like you can't expect any drivers updates from them :-(
---
5th December 1998
New NeoPlanet - Communicator 5
19:01 GMT - A new build of NeoPlanet 2.0 was just posted. I'm downloading as I type this, so I haven't a clue as to any changes from previous builds. Source: Netigen

Follow Up: Just wanted to update you with two updates in this build that I have noticed so far. First is a new system-tray icon which gives you access to the NeoPlanet browser and mail client. And second is the new smooth-animation feature. The toolbar expands into it's position (like the DHTML effect), and all of the menus expand. Overall, there doesn't seem to be that many new features.
---
4th December 1998
New Driver - News - Lotus - Chrome - Hotmail
19:41 GMT - Hotmail Flood The Net - MSN Hotmail, the popular Web-based e-mail service run by Microsoft Corp., says it has fixed a glitch that was sending out a flood of e-mail messages from users' accounts Thursday.
19:26 GMT - There has been a lack of news today due to the fact it is my day off work (Byron) and I have been out most of the day, my apologies and it won't happen again<g>.
---
3rd December 1998
Reviews - Chrome's Back - AutoPC
20:57 GMT - Added a review of Grand Touring by Empire Interactive.
20:13 GMT - AutoPC Goes On sale Friday - The first personal computer for the car, made by Clarion, will go on sale Friday, marking another bold Microsoft step outside of the PC industry.
20:05 GMT - HP's Platt: PCs are "pretty crude" - Lewis Platt, chief executive of Hewlett-Packard, today talked about the obsolescence of the PC, which he described as "pretty crude."
13:41 GMT - Over the next few weeks will most likely start to join ActiveIE to ActiveWindows to create one site, this is because it is more time consuming to keep on creating separate pages of news etc for both Internet Explorer and Windows news.
13:39 GMT - We have a number of new reviews coming your way in the next week, they include the following. Sin, Tomb Raider 3, Grand Touring, The Golf Pro 2, Thief: Dark Project, Western Front and Fifa 99.
---
2nd December 1998
NetShow - Cable - Interactive TV - WebTV - Articles
19:51 GMT - Microsoft to consolidate Windows CE software - In an effort to alleviate confusion about the various versions of Windows CE, Microsoft Corp. plans to move all CE users to a single version of the mobile operating system next year.
---
1st December 1998
Netscapesucks - Christmas - Cable - NeoLite
NeoLite compresses Windows 32-bit executable files (and DLLs) and their resources. It compresses them in such a manner that they are still executed normally. No additional software is required to run the compressed software, it is completely transparent.

You can try it out right here.
13:33 GMT - BetaNews has got a new competition up.

Through donations of software from many different companies, I have set up a contest for anyone who wants to win some software. It is pretty easy to enter, all you have to do is answer 20 trivia questions. The prizes include 4 copies of Office 2000 Beta 2 Consumer Preview Program, 2 copies of HomeSite 4.0, 3 copies of Entrepreneur, a copy of Object Desktop, and 5 copies of CuteFTP including t-shirts. The contest is open to ANYONE, even you guys can enter.

It is located at: http://www.betanews.com/contest.html and will stay up for 2 weeks.
02:13 GMT - It's December - The countdown to Christmas finally begins.
---
Do you have any Windows based news? - just e-mail us