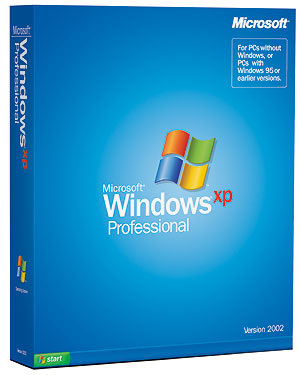 Hardware Support
Windows XP offers to date the most advanced hardware support ever found in an operating system. Recent standards like FireWire, USB, DVD, DVD-Ram are supported. Many of the most used devices are also supported by Windows XP like NVIDIA GeForce cards, Creative Labs Sound Blaster Live, Ultra ATA 100 Promise controllers, Ultra SCSI 160 Controllers, USB ZIP & burners, etc. Even portable music equipment like the Iomega HipZip or other Rio devices are natively recognized by Windows as music walkman and can be directly used through Windows Media Player 8 or Windows Explorer. My regrets are that the Bluetooth standard isn't natively supported nor is USB 2.0. However Microsoft has developed USB 2.0 drivers for Windows XP that'll be available on the Windows Update site by the time Windows XP hits the streets.
Windows XP is the first version of Windows to natively support burners so you can directly burn your files on CD-R (or RW) without the need to install supplementary software. Burning CDs has never been so easy: you just have to drag and drop files from your hard disk to the burner directory in the Windows Explorer. Sure you can create folders, subfolders and remove or rename the files you've added to the CD you're about to burn. Each file added to the directory is represented with a small arrow indicating the file is –just- a shortcut. Once you've finished building the CD-R directory and contents, a simple click on the burning link in the left blue panel of the 'My Computer' windows will popup a wizard that'll burn the files transparently (the system remains available to perform other tasks). Based on a burning engine provided by Roxio, the creator of the best-selling CD recording software in the world, this feature really helps to save time since you can save files even if it's really basic since you can't burn ISO, copy CDs, etc.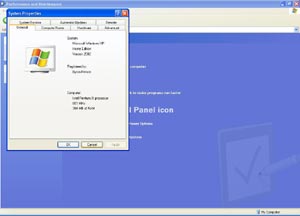 Microsoft Windows XP System Properties (click to enlarge)
Part of the .NET strategy is the fact users should feel secure when using their computer over the Internet to make transactions safe or check email, etc. That way Windows XP is the first OS to support the Smart Card technology so users can be authenticated via a hardware method. The system also supports logging to terminal servers hosted on Windows .NET servers via a Smart Card.
Power users know that updating a device driver can lead into a disaster since an application can be incompliant with an updated driver. It's especially the case with graphic card drivers have issues with the latest 3D games. In order to make sure your system remains stable after a drive update Windows XP offers a device driver rollback function so when certain classes of drivers are installed or updated Windows XP Professional will maintain a copy of the previously installed driver which can be reinstalled if problems occur. Another brand new feature has been added to Windows XP to simplify further the quest for drivers: the Windows Update site now scans the devices installed on your PC and will download and install updated drivers if any are found. That way those who have a USB 2.0 card will get Microsoft USB 2.0 drivers installed in a snap, while Sound Blaster Live! or ESS sound components' owners will be able to update their drivers to the latest available WDM ones.
Windows XP obviously supports every actual power saving norm. ACPI (S3, S5), APM, etc. are supported by the OS. As a result you can put your computer in hibernation (by holding the shift key when clicking the standby button of the shutdown dialog box) or in casual standby very easily. The hibernation process is quite interesting because when you enable it the whole content of your RAM will be copied onto the hard disk in a compressed form before the PC shuts down. Later, when you restart your PC, the system will be restored with your documents and applications opened just as you left them. That way your work is preserved (since absolutely nothing is lost) and your power consumption is saved.. But best of all the boot time is significantly reduced when using the hibernation feature: resuming from hibernation will generally take between 20 and 30 seconds.
If your computer or laptop is recent enough the normal standby mode will suspend your system to RAM. The difference with the hibernation mode is that the whole system will be stored on the RAM before the computer is partially shut down since only the RAM will be powered. The advantage of the suspend to RAM ACPI technology is that the computer enters and exits the standby state faster thanks to the improved algorithm of Windows XP that tells your monitor, hard drive, and other devices when to come out of Standby. It restores devices in the most efficient order and wherever possible restores more than one device at the same time.
UPS devices have never been correctly recognized by previous releases of Windows. Just like Windows 2000, the new Windows XP totally supports APC power solutions. In the power control panel applet integrates a dedicated tab that displays the status of the UPS if it's connected to the serial or USB port.
Many today sound cards, including every card of the Sound Blaster Live! Family, are instantly recognized by Windows XP thanks to its inbox drivers. The latest Creative Labs Audigy cards aren't supported by Windows XP so you have to install third party drivers. Windows XP offer casual settings to tweak the sound: you can change the speaker configuration, set the treble & bass levels, and adjust the volume of each sound I/O through the Windows Sound Mixer.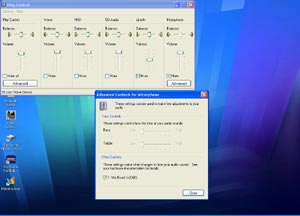 Windows XP Sound Mixer (click to enlarge)
Thanks to Dual View support a single computer desktop can be displayed natively on two monitors driven off of a single display adapter. With a laptop computer a user could run the internal LCD display as well as an external monitor. In the future, a variety of high-end display adapters will support this functionality for desktops.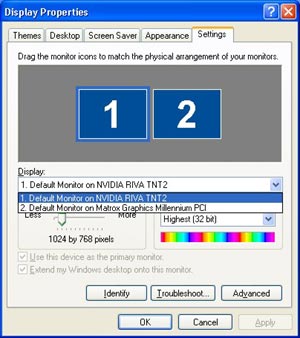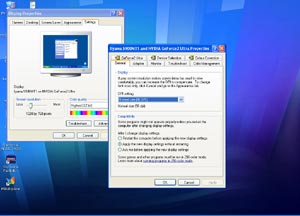 Microsoft Windows XP MultiMonitor Feature & Advanced Display Settings (click to enlarge)
Microsoft Windows XP supports the WDM technology. It means Windows XP uses more stable and reliable drivers thanks to the Windows Driver Model. The main advantage is that VXD files aren't used anymore by drivers; making those well-known blue screens of death involving VXD just a bad memory. WDM has been first implemented in Windows 98: if many hardware manufacturers were late to adopt this new architecture (like Creative Labs…) this standard is now being used by more and more drivers thanks to the advent of Windows 2000 and Windows Me. It means if your devices were already using WDM drivers under Windows 98, Me or Windows 2000 those drivers will, most likely, perfectly work under Windows XP.
Laptop Support
Microsoft Windows XP is totally adapted to run on laptops. Sure enough, it supports PCMCIA cards and recognizes most of them. It also displays the state of your batteries with customized alerts when they are too low. More interesting, all your removable devices such as PCMCIA cards or USB devices are monitored in a small applet that takes place in the tray and you'll be able to select your removable devices to stop or eject them (this feature is also available on the desktop PC). The laptop ACPI/APM proprietary technologies are correctly managed so you'll save your precious battery power. Obviously Windows XP supports the infrared technology that will make your desktop a little bit cleaner due to the cordless technology of the compliant IR devices. Another feature designed for laptop users is the Hot Docking that lets you dock or undock your notebook without changing hardware configuration or without rebooting.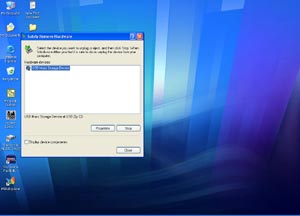 Windows XP Safe Hardware Removal Dialog Box (click to enlarge)
Microsoft Management Console
Microsoft Management Console makes every Windows XP service is customizable. In fact the Microsoft Management Console is a program that integrates all the Windows XP services such as the fax, exchange server services, COM+ components, security services, defragmenter, backup services, network services, device resources and much more… Using the Microsoft Management Console you can customize from one single place every advanced part of your system from the services that are actually running on your computer to the letters assigned to your drives. The Microsoft Management Console concept is great but it's sometimes hard to find the exact setting you're looking for between the numerous endless entries of the MMC.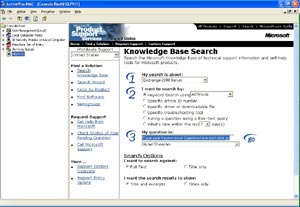 Microsoft Management Console (click to enlarge)
Managing services that are currently running on your computer has been simplified thanks to a new interface. The Computer manager Services screen shows in the left pane links to start or restart the selected service and displays a description of the service. If you are coming from a Windows 9x environment, Services are applications that can run on a system without a user being actively logged on.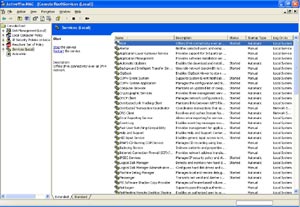 Microsoft Management Console - Services View (click to enlarge)
Task Manager
The Task Manager now features two new tabs. One is "networking" and the other is "users." Networking shows you all of your network adapters and their current connectivity. The Users tab shows which users are currently logged on. One cool thing is that unlike Microsoft Windows 2000 when you appeal the task manager by a CTRL+ALT+DEL the desktop doesn't disappear anymore so you can still view what's on your desktop while managing tasks.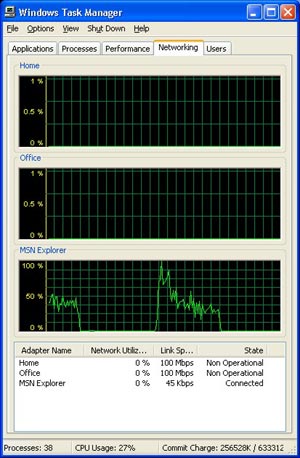 Microsoft Windows XP Task Manager (click to enlarge)