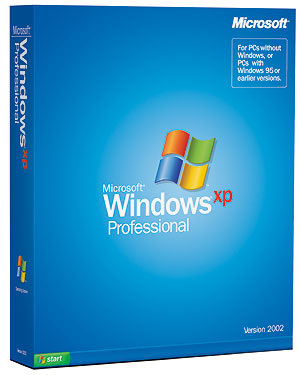 Internet Explorer 6.0
Windows XP is bundled with Internet Explorer 6.0. The first thing to notice is that everyone can remove links to Internet Explorer 6.0 through the add/remove programs applet. Despite a major number change Internet Explorer 6.0 doesn't bring a lot of new features. Sure it is totally integrated with Windows XP and harbors a brand new XP look with nice aqua icons. Internet Explorer 6.0 supports the latest web standards and includes advanced privacy features.
For the first time with Internet Explorer you have total control over your privacy thanks to the P3P standard. You can define a "cookie" policy to automatically block cookies that would give out personal information without your approval. Several levels of cookies protection are available. Plus you can delete cookies directly from Internet Explorer. When you visit a website that doesn't feature a clearly defined privacy policy an eye with a '!' appears in the Internet Explorer 6.0 status bar letting you know something might be wrong.
Since one of the words that defines Windows XP is multimedia, Internet Explorer 6.0 offers a useful feature to automatically adapt the size of an image being viewed to the size of the currently opened window. Pointing your mouse cursor on a static web image for a few seconds will display a picture toolbar that'll offer four buttons to save the current picture, print it, mail it, and send it to the my pictures folder. The same functions can be accessed from the menu obtained with a right click on the picture. Since the personal bars and other smart tags have been removed from Internet Explorer 6.0, the the media bar is the only big feature that is left. From this new bar users can access media content and the Windows Media Guide site without leaving their browser. Best of all this Media bar contains a dockable multimedia player useful to hear radio or watch live streaming video directly from Internet Explorer 6.0 without the need to have the Windows Media Player launched separately.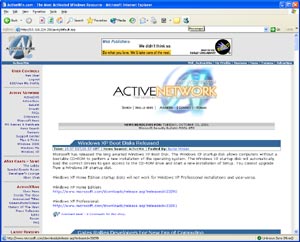 Microsoft Internet Explorer 6.0 (click to enlarge)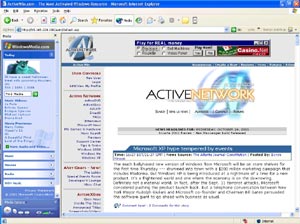 Microsoft Internet Explorer 6.0 Media Bar (click to enlarge)
It's still possible to synchronize web pages, using the Internet Explorer synchronization wizard so you're alerted if your favorite websites have been updated. Plus, you can view entire web pages while being offline if you've chosen so.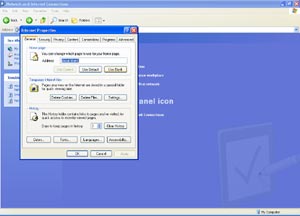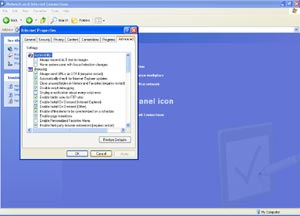 Internet Explorer 6.0 Settings (click to enlarge)
The printing features in Internet Explorer didn't evolve a lot and it's still possible to print preview what the page will look before printing. Sad but true, it's still impossible to automatically sort favorites by name with this release. Microsoft Outlook Express 6.0 is basically the same version as the 5.5 release with a few bug fixes and minor enhancements as well as an XP'd interface with beautiful aqua icons.

Microsoft Outlook Express 6.0 (click to enlarge)