DirectX
ActiveMac
Downloads
Forums
Interviews
News
MS Games & Hardware
Reviews
Support Center
Windows 2000
Windows Me
Windows Server 2003
Windows Vista
Windows XP



News Centers
Windows/Microsoft
DVD
Apple/Mac
Xbox
News Search



ActiveXBox
Xbox News
Box Shots
Inside The Xbox
Released Titles
Announced Titles
Screenshots/Videos
History Of The Xbox
Links
Forum
FAQ



Windows XP
Introduction
System Requirements
Home Features
Pro Features
Upgrade Checklists
History
FAQ
Links
TopTechTips



FAQ's
Windows Vista
Windows 98/98 SE
Windows 2000
Windows Me
Windows Server 2002
Windows "Whistler" XP
Windows CE
Internet Explorer 6
Internet Explorer 5
Xbox
Xbox 360
DirectX
DVD's



TopTechTips
Registry Tips
Windows 95/98
Windows 2000
Internet Explorer 5
Program Tips
Easter Eggs
Hardware
DVD



ActiveDVD
DVD News
DVD Forum
Glossary
Tips
Articles
Reviews
News Archive
Links
Drivers



Latest Reviews
Xbox/Games
Fallout 3

Applications
Windows Server 2008 R2
Windows 7

Hardware
iPod Touch 32GB



Latest Interviews
Steve Ballmer
Jim Allchin



Site News/Info
About This Site
Affiliates
Contact Us
Default Home Page
Link To Us
Links

News Archive
Site Search
Awards



Credits
©1997-2012, Active Network, Inc. All Rights Reserved.
Please click here for full terms of use and restrictions or read our Light Tower Privacy Statement.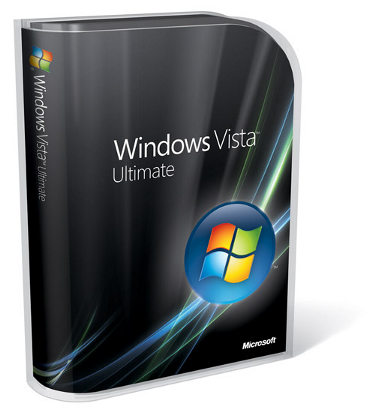 Control Panel
There are slight improvements to Control Panel, Search is really essential in this area as the amount of applets have gone up from 28 in XP to 50 in Vista, although the simple view first introduced in Windows ME reduces the overwhelming confusion by consolidating all applets down to 10 categories with sub links to specific task, making it much easier to find the item you want. But the search really makes it much easier I believe; just type in a keyword and it will filter down to the most likely choice/s. I have to give Microsoft the credit though for trying to integrate uniformity throughout the interface, I just wish they would have gone the extra mile, and apply this to most dialogs. Areas such as Add/Remove Programs (now known as Programs and Features in Vista) is an Explorer instead of a different API, well thought out, it makes it easy to install, uninstall, view and organize your applications.
Security
The new account setup only allows users with Administrative privileges or a limited account to all operate as a Standard user with a set of specific requirements and a deeper awareness of the actions a user takes while performing task throughout the operating system, Microsoft recommends this account for daily use "finally"! You might wonder what the deeper awareness is; well it's a new improvement to the security model in Windows known as User Access Control, borrowing from other operating systems such as UNIX, Mac OS X and Linux, the aim is to essentially provide a secured environment from top to bottom. A bit intrusive, the essential purpose of UAC from the get-go is to enable a lock on certain administrative privileges throughout the OS, making it more difficult for users to expose areas of the operating system that are most vulnerable to attack or user accidents. So far, the status from the public on UAC is, it seems like a highly annoying feature, trust me, it is at times, no matter how much the Windows Team say they have improved the experience. A shield attached to an icon or beside a link can easily identify components within the OS that require UAC permission. When such a link or icon is clicked a dialog will pop up freezing the current user session asking for permission before continuing or executing the action.
In addition to UAC, Windows Vista includes a revamped Security Center that displays notifications telling users when their system is fully protected, whether you have an installed or updated Antivirus, AntiSpyware, your Firewall, Automatic Updates and Internet Security settings are turned on.
Application Compatibility
I am not a big fan of application compatibility, mainly because I don't like doing it and it's a chore digging into boxes in my closet and garage for old software. But I did manage to test a few applications, these include Office 2000 Premium and various versions of Photoshop, 6, 7, 8 and 9, I prefer 6 and 7, because the Splash screen does not look screwed up like later versions on Vista, it seems the graphics system has an incompatibility with those artistic splash screens from Adobes most recent releases.
My Application Library

Application Name

Working or Not Working

Office 2000 Premium

Works, but not very well.

Adobe Photoshop 6.0

Works

Adobe Photoshop 7, 8 and 9

Works, but splash screens looks weird, child client area and palettes do not support Aero Glass.

Firefox 1.5

Yes

Firefox 2.0

Yes

Adobe Reader 8.0

Yes

Windows Live Toolbar

No

Encarta 2006, Encarta 2007

Works

NERO Ultra Edition 6.6.1.4

Yes

Mobile Phone Tools

No version works

Hallmark Card Studio 1.0

No

Neverwinter Nights 2 game

Works

Football Manager 2007

Works

Office 2007

Works

Bulletproof FTP

Works
Compatibility is a tricky situation, with the millions of users out there and infinite PC configurations, with thousands of legacy applications, there will definitely be a lot of hits and misses. Factors include no support for 16 bit applications and 32-bit applications with 16 bit installers are not supported on Vista x64. Careful research and planning will be the key to making a successful transition to either Vista x86 or x64 platforms. Company's that create custom applications will have the biggest hurdle, ensuring that applications function just as they did on XP. Microsoft did announce the next version of Virtual PC version 2007 will fully support Vista; this should provide Company's a way to run legacy applications on older versions of Windows while taking advantage of the new capabilities that come with Vista.
Check out ActiveWin's Office 2007 Review here