DirectX
ActiveMac
Downloads
Forums
Interviews
News
MS Games & Hardware
Reviews
Support Center
Windows 2000
Windows Me
Windows Server 2003
Windows Vista
Windows XP



News Centers
Windows/Microsoft
DVD
Apple/Mac
Xbox
News Search



ActiveXBox
Xbox News
Box Shots
Inside The Xbox
Released Titles
Announced Titles
Screenshots/Videos
History Of The Xbox
Links
Forum
FAQ



Windows XP
Introduction
System Requirements
Home Features
Pro Features
Upgrade Checklists
History
FAQ
Links
TopTechTips



FAQ's
Windows Vista
Windows 98/98 SE
Windows 2000
Windows Me
Windows Server 2002
Windows "Whistler" XP
Windows CE
Internet Explorer 6
Internet Explorer 5
Xbox
Xbox 360
DirectX
DVD's



TopTechTips
Registry Tips
Windows 95/98
Windows 2000
Internet Explorer 5
Program Tips
Easter Eggs
Hardware
DVD



ActiveDVD
DVD News
DVD Forum
Glossary
Tips
Articles
Reviews
News Archive
Links
Drivers



Latest Reviews
Xbox/Games
Fallout 3

Applications
Windows Server 2008 R2
Windows 7

Hardware
iPod Touch 32GB



Latest Interviews
Steve Ballmer
Jim Allchin



Site News/Info
About This Site
Affiliates
Contact Us
Default Home Page
Link To Us
Links

News Archive
Site Search
Awards



Credits
©1997-2012, Active Network, Inc. All Rights Reserved.
Please click here for full terms of use and restrictions or read our Light Tower Privacy Statement.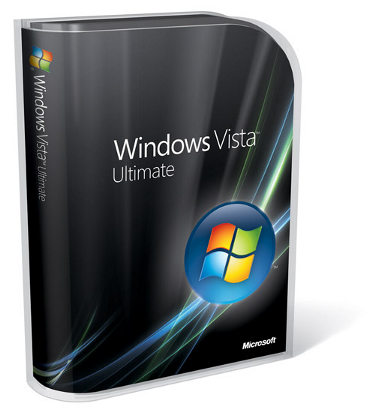 System Requirements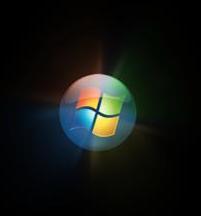 Microsoft has released Windows Vista in six editions, they include: Starter, Home Basic, Home Premium, Business, Enterprise and Ultimate. Each SKU (Stock Keeping Unit) has specific features targeting a melting pot of users, from emerging markets, enterprise customers to life style computer users. Some of the features include, improved Search, wireless/networking and authentication, collaboration, improved security, enhanced multimedia, improved group policy editor, file management, 64-bit computing and support for some of the latest hardware on the market. Actually, if you were to separate platform and SKU's then add them up; Vista would total to a whopping thirteen flavors', seventeen if you count in the "N" Editions available only in the European Union.
The system requirements for Windows Vista are in some ways welcome and difficult to comprehend especially for someone who might be coming from a P3 1GHz with 64 MBs of video memory. Performance will ultimately depend on your system specifications, the two main hardware components that matter the most to Windows Vista are RAM and Graphics memory. Microsoft has recommended that a Vista capable system should have the following: an 800 MHz processor (or better), 512 MBs of RAM (minimum recommended) or more (Vista handles up to 128 GBs of RAM maximum depending on the edition's and platform) and 15 GB's of free hard disk space. As for Graphics memory, your satisfaction will depend on your desire, whether you want the new Windows Aero theme or settle for one of the less graphically intense options such as the familiar Windows Classic or stripped down Windows Aero Basic. Windows Aero, which is the ultimate experience, requires a minimum of 64 MBs of video RAM, a Direct X 9 compatible card or 1 GB of dual channel RAM required if you are using onboard graphics. Of course, if you want the best performance and experience, a dedicated graphics card is recommended, 128 MBs or "higher". My nVidia Geforce FX 5200 (128 MB AGP) card although old by today's standard run's the Aero visuals, but I don't get the full experience in some areas. When I ran Slide Show from the Pictures folder or Photo Gallery my photos were shown in Basic mode instead of using the new Slide Show Theme's.
I did a search in Vista's Help and Support to find out why my system is not getting the slide effects, turns out it was my Windows Experience Index score which got a lousy 2.0. The other Windows themes (Classic and Aero Basic) are in the same category with Windows XP and will run just fine with onboard graphics or slower cards.
"In order to see your slide show with high-quality visuals (including themes and transitions), you need to have a subscore of 3.0 for the Graphics category in the Windows Experience Index. Some themes also require your computer's graphics card to have a feature called Vertex Shader 2.0. To take advantage of all slide show capabilities, you might need to upgrade to a more powerful graphics card."
Windows Vista Help and Support
To learn more about system requirements for Windows Vista click here
It will be interesting to see how this affects consumer-buying decisions when the time to purchase a new PC arrives. Of course, not all Windows Vista Editions utilize Windows Aero; these include Starter Edition and Home Basic, which are considered to be introductory versions of the OS targeting emerging markets, first time PC buyers and one PC homes with basic needs.
| | |
| --- | --- |
| Capable | Premium Ready |
| 800 MHz | 1 GHz 32-bit (x86) or 64-bit (x64) |
| 512 MBs of RAM | 1 GB of system memory |
| DirectX 9 Capable graphics card | Supports WDDM, 128 MB of graphics Memory Pixel Shader 2.0 32 bits per pixel |
| | 40 GB of hard drive capacity with 15 GB free space |
| | DVD-ROM Drive |
| | Audio output capability |
| | Internet access capability |
Pricing & Versions
Starter Edition - Only available on new computers in emerging markets such as Asia, Mexico, Africa and others. Starter edition supports computers running low end requirements such as a minimum 256 MBs of RAM, 1024 by 768 resolution, AMD Sempron and Intel Celeron based processors, and uses the Windows Aero Basic theme as the default UI. Windows AERO Glass is not available in this edition.

Home Basic - For one PC home's with basic needs, featuring an express version of the Windows AERO theme without effects such as translucency. Home Basic offers a standard set of Vista security technologies such as Windows Defender, Firewall and Protected Mode for IE 7. In addition to this, you get advanced Instant Search technologies and built in backup tools.

Home Premium - Microsoft is targeting this edition at the main consumer market for mainstream desktop and laptop systems. Features include, Media Center, Instant Search and Windows AERO Glass Theme along with backup.

Business - Vista Business is the mainstream desktop OS for small businesses, with support for productivity features such as instant desktop search, 64-bit computing, backup, and support for Windows Server based networks with Domain configurations. Vista Business also supports up to two processors.

Enterprise - Only available to Volume License Customers under Enterprise Agreements. For large global based institutions, Enterprise features include multiple language packs, special image based deployment tools for IT Departments that do large deployments of the operating system, included is Bitlocker for encrypting a hard disk making it difficult for data to become compromised in the case of theft.

Ultimate Edition - includes all the features of the Consumer and Business editions of Vista with specific features such as Ultimate Extras which includes a set of exclusive services for customers who purchase this edition.

Other "N" based editions of Vista should be available in the European Union also. All editions except for Starter Edition will be available in both 32 and 64 bit versions, both platforms are included in the final product with one product key. All full retail versions of Vista, Home Basic and up will include both platforms in the box. Only the Vista Ultimate x64 upgrade will include both media for x86 and x64 platforms.
Learn more here: http://www.microsoft.com/windowsvista/versions/default.mspx
Windows Vista is available in a number of different flavors, here is the full line up:
| | | | | |
| --- | --- | --- | --- | --- |
| Vista Product Edition | Compare with... | x64 version? | Retail price | Upgrade price |
| Windows Vista Starter | XP Starter Edition | No | n/a | n/a |
| Windows Home Basic | XP Home Edition | Yes | $199 | $99.95 |
| Windows Home Basic N | XP Home Edition | Yes | $199 | $99.95 |
| Windows Vista Home Premium | XP Media Center Edition | Yes | $239 | $159 |
| Windows Vista Business | XP Professional Edition | Yes | $299 | $199 |
| Windows Vista Business N | XP Professional Edition | Yes | $299 | $199 |
| Windows Vista Enterprise | XP Professional Edition | Yes | n/a | n/a |
| Windows Vista Ultimate | n/a | Yes | $399 | $259 |