DirectX
ActiveMac
Downloads
Forums
Interviews
News
MS Games & Hardware
Reviews
Support Center
Windows 2000
Windows Me
Windows Server 2003
Windows Vista
Windows XP



News Centers
Windows/Microsoft
DVD
Apple/Mac
Xbox
News Search



ActiveXBox
Xbox News
Box Shots
Inside The Xbox
Released Titles
Announced Titles
Screenshots/Videos
History Of The Xbox
Links
Forum
FAQ



Windows XP
Introduction
System Requirements
Home Features
Pro Features
Upgrade Checklists
History
FAQ
Links
TopTechTips



FAQ's
Windows Vista
Windows 98/98 SE
Windows 2000
Windows Me
Windows Server 2002
Windows "Whistler" XP
Windows CE
Internet Explorer 6
Internet Explorer 5
Xbox
Xbox 360
DirectX
DVD's



TopTechTips
Registry Tips
Windows 95/98
Windows 2000
Internet Explorer 5
Program Tips
Easter Eggs
Hardware
DVD



ActiveDVD
DVD News
DVD Forum
Glossary
Tips
Articles
Reviews
News Archive
Links
Drivers



Latest Reviews
Xbox/Games
Fallout 3

Applications
Windows Server 2008 R2
Windows 7

Hardware
iPod Touch 32GB



Latest Interviews
Steve Ballmer
Jim Allchin



Site News/Info
About This Site
Affiliates
Contact Us
Default Home Page
Link To Us
Links

News Archive
Site Search
Awards



Credits
©1997-2012, Active Network, Inc. All Rights Reserved.
Please click here for full terms of use and restrictions or read our Light Tower Privacy Statement.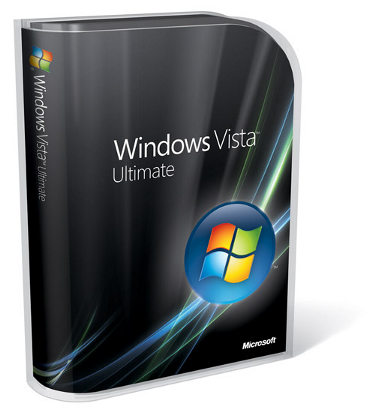 Connectivity & Networking
Networking has improved in several areas; there is a lot to say about it especially since 2001 with advances in areas such as Wireless and Bluetooth. My experiences lie mostly in the basic network interface card and good old CAT-5 Cable. Connecting two PC's is very simple, whether both are running Vista or a combination of XP/Vista or even 2000. The new networking wizard has been simplified to provide a wide range of choices, and to get users connected either to a corporate network or share a high speed network connection, it's also easy to setup a Virtual Private network, Wireless Network, and share/restrict users from accessing files on your computer. Security is of course an integral part of the networking experience in Windows Vista, with many attacks that have plagued Windows over the years; Microsoft has really made a concerted effort to improve the safety for users on Windows networks. By default, certain features are turned off, in the new Networking and Sharing explorer under Sharing and Discovery: Network discovery, File sharing, Public folder sharing, Password protected sharing, Media library sharing – are all turned off. So, if you are unable to access a computer or a shared location its possible the default settings are preventing you from doing so.
A new 'Connect To' dialog on the Start menu provides one centralized location to all your Network connections, whether it is Wireless, RAS, Dialup or VPN. Network Explorer in Vista also provides a Network Map which is a graphical topology of who or how you are connected to the Internet or Network. Another great benefit is the ability to see if a connection is down and in conjunction with the new Network Diagnostics help diagnose the problem and receive possible solutions. The new Network icon is a one stop for indicating whether you are connected locally or the Internet.
I love the centralization of Network and Sharing Center, in prior builds I was badly disappointed by networking overall in Vista, here is what I had to say about it:
The networking wizard looks and feels clumsy. Common links are all over the place making the layout difficult for users to understand. You have these wizards with huge title bars that make you wonder why? It's just not well thought out, and I wish there was more focus on consistency and ironically simplicity. I believe most of the functions first introduced in XP could remain the same and some could be slightly improved. For example, the Local Area Connection properties should be an Explorer instead of this same old dialog I have been seeing since Windows 95. Its just too much clicking, I had to open Network Center then click Manage Network Connections, right click the connection, click Properties, its a chore really.
The primary focus has been lost and I think networking in Windows Vista has taken a definite step back and in some areas remains primitive. Come on, five to six windows for networking? Networking is still possible in Windows Vista and it can be accomplished with careful thought and planning. I was able to join a domain and network both my laptop and desktop using the traditional methods that we have known since prior versions of Windows dating back to Windows 95 which takes more than three clicks and seems very out of place with the changes to explorer.
Barb Bowman, Networking MVP did an excellent tutorial detailing all the new improvements to networking in Windows Vista worth reading here
Some of this is still true, and I think Network should be one location, consolidation is very important I feel. I want to see everything the first time I click Network on the Start menu or Desktop. I created a concept here of how Network in Vista and other Explorer's in addition to dialogs could be handled and interacted better with Vista, check it out:
Here in my model concept the simplicity of Networking in Vista is more logical and easier to navigate. I don't need to have 3 separate Windows open; I can easily switch back and forth by selecting a radio box for either "Viewing Computers and Devices" or "Network and Sharing Center". I also think the LAN connection could also be an Explorer instead of having to open up a dialog.