DirectX
ActiveMac
Downloads
Forums
Interviews
News
MS Games & Hardware
Reviews
Support Center
Windows 2000
Windows Me
Windows Server 2003
Windows Vista
Windows XP



News Centers
Windows/Microsoft
DVD
Apple/Mac
Xbox
News Search



ActiveXBox
Xbox News
Box Shots
Inside The Xbox
Released Titles
Announced Titles
Screenshots/Videos
History Of The Xbox
Links
Forum
FAQ



Windows XP
Introduction
System Requirements
Home Features
Pro Features
Upgrade Checklists
History
FAQ
Links
TopTechTips



FAQ's
Windows Vista
Windows 98/98 SE
Windows 2000
Windows Me
Windows Server 2002
Windows "Whistler" XP
Windows CE
Internet Explorer 6
Internet Explorer 5
Xbox
Xbox 360
DirectX
DVD's



TopTechTips
Registry Tips
Windows 95/98
Windows 2000
Internet Explorer 5
Program Tips
Easter Eggs
Hardware
DVD



ActiveDVD
DVD News
DVD Forum
Glossary
Tips
Articles
Reviews
News Archive
Links
Drivers



Latest Reviews
Xbox/Games
Fallout 3

Applications
Windows Server 2008 R2
Windows 7

Hardware
iPod Touch 32GB



Latest Interviews
Steve Ballmer
Jim Allchin



Site News/Info
About This Site
Affiliates
Contact Us
Default Home Page
Link To Us
Links

News Archive
Site Search
Awards



Credits
©1997-2012, Active Network, Inc. All Rights Reserved.
Please click here for full terms of use and restrictions or read our Light Tower Privacy Statement.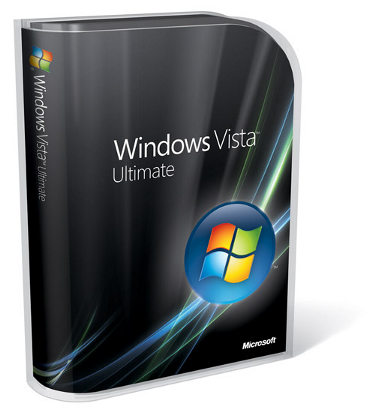 Setup & Installation
Installing Windows Vista has been greatly streamlined to get users up and running with the operating system much quicker and easier. One of the targets is for IT Professionals to have greater control and management over how systems are deployed. The new imaged based deployment tools make it easier for multi-national corporations/institutions to maintain one image of Windows regardless of the machine or user languages. This provides businesses with deeper customization options, making it easy to add components/services as needed. Please note, some of these features are specific to certain editions of Windows Vista, for example the image based deployment tools are only available in the Enterprise edition (available under Enterprise Agreements). The installation process is very unique in this release of Windows for consumers. Basically, a preconfigured image is copied to the hard disk and then decompressed. The new installation process is based on Microsoft's existing tools for deployment, Windows Imaging Format (WIM), click here to learn more. The only drawback to this new method is the hard disk space required to store and decompress the image itself but results in faster install times and better hardware detection.
Description of the Installation process:
I launched Windows Vista x64 setup from within Windows XP Professional x64; the option to upgrade was grayed out. Microsoft has confirmed that Windows Vista x64 Editions will not allow upgrades from previous versions of Windows, clean install only, so it is important you back up any valuable data before installing on the existing drive or it will format the contents of the disk. Another change to the upgrade procedure, for Vista x86 you cannot upgrade an XP x86 installation by booting from the disk; setup must be launched from within the existing version of Windows. The disk space for installation has grown tremendously; setup requires that the hard disk has a minimum of 13.5 GBs free space, the actual install eats up approximately 10.5 to 11.1GBs, a major leap from the 1.5 GBs of free disk space required by Windows XP. So make sure you have substantial disk space if you plan on dual booting or using Vista as your main OS.
Gone are the days of Text Based Setup, after the initial phase of setup restarted, Vista booted into a graphical installer which continued to Expand Files. The new graphical installer though is not a 100% interactive GUI, its mostly static and not as feature rich as Mac OS X's installer but is a welcome improvement that makes it easy to partition disk drives or easily select partition or a secondary drive on which you can install the OS. If you boot from the DVD to do a clean install, Vista makes it very easy to load drivers for any storage devices you might have in your system, the graphical installer makes this a cinch, instead of floppies you can use a USB thumb drive or CD. Installation is identical to its Vista x86 counterpart Windows copies files to the disk, expands them, and restarts a couple times, install features, installs updates and Completes set up.
Check out ActiveWin's visual tutorial showing an upgrade scenario from Windows XP Professional to Windows Vista RC1 here.
The simplified set up is a breeze though, and users will appreciate this very much, the only hurdle you will encounter is probably the Out of Box Experience itself. I would describe it as feeling clunky, and a bit inconsistent; the sequences just don't really flow well in my opinion. The first page configures your keyboard, next is User account information, after which you select a profile picture, then a wallpaper (if you please), your network location and you are ready to start using Windows Vista. After completing this portion, Vista checks your computers performance, a short synopsis is shown during this period, detailing features and what's new in the product.
After completing the OOBE, the computer restarts, a beautiful new fade effect along with a short chime presents the desktop to the user, after which, the Welcome Center appears, a new feature in Windows Vista that provides quick links to common task a user might want to accomplish after installation. This includes installing additional devices such as a printer, personalizing Windows, transferring files from an older computer or just learning about the new features in Windows Vista or learning how to use the computer with Windows Basics. The Welcome Center includes links to online services such as Windows Live Messenger, Toolbar and OneCare software and a link to Windows Market Place for purchasing and downloading software online. There was some controversy earlier last year surrounding Welcome Center, OEMs complained there were no opportunities for them to add their own middleware solutions; this is pretty much similar to an issue that took place just before Windows XP was released in 2001 when OEMs complained about Microsoft preventing them from placing icons on the desktop. The Welcome Center issue was eventually resolved it seems with OEMs working out an agreement to include their own third party solutions in Welcome Center, hopefully I will see some useful products instead of Google Pack, Toolbar and AOL.
Windows Vista Build 6000.16386 x86 & x64

Dell 8300 Dimension
x86

Generic AMD64 PC
x86-x64

Setup

2.35 mins

1 min

Copying Windows Files

17 mins

5 mins

Expanding Files

10 mins

18 mins

Restart

N/A

55 Seconds

Installing Files

N/A

N/A

Installing Updates

N/A

N/A

Please wait while Windows Prepares to Start for the First Time.

1 min

3 min

Completing Installation

5 mins

7 mins

Please Wait while Windows checks the performance of your Computer.

3 min

7 mins

Total Time

38 mins

42 mins
For me, installing Vista has been a varied experience depending on the hardware; I tried different machines, all which successfully installed a combination of x86 and x64 platforms. The BETA 2 build released in May 2006 installed in approximately 35 to 40 minutes on both 32 and 64 bit hardware. Since June 2006 Microsoft had released updated builds (5456, 5472) otherwise known as interim releases, for build 5472 the install time on my desktop and laptop were nearly an hour, a significant drop in performance compared to build (5384 – BETA 2). Although we should take into consideration 5472 was an interim release and does not reflect the same quality and performance as a milestone build such as BETA 2 or RC1. In fact, I have seen a considerable improvement since RC1; the install took about 42 and 46 minutes to complete for both x86 and x64 respectively, which is acceptable. What I like about Vista's install process is the aim to lessen the user interactivity with the Set up and configuration phases; it's almost an unattended experience in a sense. You only need to be at your computer during the initial phase of set up and the Out Of Box Experience. So, you can go and do something else while the OS installs instead of sitting at your computer throughout the whole process.
With the gold release of Windows Vista, installation times have once again improved with our tests showing installs of under 30 minutes for some machines and not even our oldest machine went over 50 minutes to install.
Check out our ActiveWin: Quick Start FAQ/Guide about preparing to install Windows Vista here
Hardware detection I would say in some areas is very superior to Windows XP, although a number of insignificant hardware devices were not installed out of the box such as my modem and HP scanner; I was able to successfully obtain and install both using Windows Update and an existing XP Driver. Other devices that were successfully detected and installed include my Canon A520 digital camera and printers, an old HP DeskJet 840c (Parallel and USB) and a Canon i320, unfortunately though my Motorola E398 Phone is not working fully with Vista, the built in Flash storage device was detected, but I am unable to use the modem capabilities which I regularly do on XP. Another device my SAN Disk Cruzer thumb drive seems to not be fully compatible with Vista x64, at times it will just hang the OS for no obvious reason at points triggering a BSOD.
Windows Mobile Device Center, a new built in software that is supposed to replace ActiveSync only works with Windows Mobile based devices running versions 2003 SE and later software. My View Sonic v37 Pocket PC 2002 Premium device was detected and installed but not visible anywhere in the system for me to browse or exchange files between the device and my PC. It's of fundamental importance though to have the essential devices installed, such as your modem and Ethernet, since I consider Vista to be a very Internet savvy OS. I hope to see more aggressive driver support for both x86 and x64 platforms post RTM, so far I have not been limited by driver support although earlier builds were known for unstable device drivers, support has remained pretty much stable since beta 2.