DirectX
ActiveMac
Downloads
Forums
Interviews
News
MS Games & Hardware
Reviews
Support Center
Windows 2000
Windows Me
Windows Server 2003
Windows Vista
Windows XP



News Centers
Windows/Microsoft
DVD
Apple/Mac
Xbox
News Search



ActiveXBox
Xbox News
Box Shots
Inside The Xbox
Released Titles
Announced Titles
Screenshots/Videos
History Of The Xbox
Links
Forum
FAQ



Windows XP
Introduction
System Requirements
Home Features
Pro Features
Upgrade Checklists
History
FAQ
Links
TopTechTips



FAQ's
Windows Vista
Windows 98/98 SE
Windows 2000
Windows Me
Windows Server 2002
Windows "Whistler" XP
Windows CE
Internet Explorer 6
Internet Explorer 5
Xbox
Xbox 360
DirectX
DVD's



TopTechTips
Registry Tips
Windows 95/98
Windows 2000
Internet Explorer 5
Program Tips
Easter Eggs
Hardware
DVD



ActiveDVD
DVD News
DVD Forum
Glossary
Tips
Articles
Reviews
News Archive
Links
Drivers



Latest Reviews
Xbox/Games
Fallout 3

Applications
Windows Server 2008 R2
Windows 7

Hardware
iPod Touch 32GB



Latest Interviews
Steve Ballmer
Jim Allchin



Site News/Info
About This Site
Affiliates
Contact Us
Default Home Page
Link To Us
Links

News Archive
Site Search
Awards



Credits
©1997-2012, Active Network, Inc. All Rights Reserved.
Please click here for full terms of use and restrictions or read our Light Tower Privacy Statement.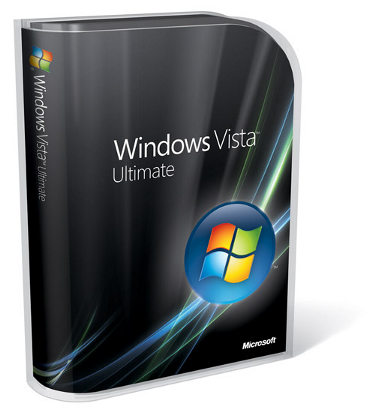 Windows Internet Explorer 7
Everybody knows Internet Explorer, whether you hate it or love it, itís the most popular web browser around the world. Apart from the new user interface, which seems a bit squeezed, Internet Explorer 7 biggest features are Security and Really Simple Syndication. RSS allows the user to subscribe to their favorite Websiteís and receive notifications of updates to those subscribed sites without the need to individually browse each to check for new information. An orange button (also used by FireFox) indicates when a site is RSS enabled, click it and you are presented in a Feed view, which you can then save and add to your collection of feeds in the Favorites Center. You can set the browser to download new updates automatically at certain intervals. Itís a new take on accessing information and will take some getting used to; the pervasiveness of this innovation will certainly be assisted and promoted by the popularity of the Internet Explorer platform providing users a more efficient and faster way to get the information they need whenever they want.
If you have been using IE 7 on either XP or Vista, one of the first things you might notice is the disintegration between it and Explorer, for example, if you type a URL in the folderís address bar, the IE window will be launched separately, compared to IE 6 on XP, the Explorer window was automatically utilized. It seems Microsoft is realizing that tying the browser to Windows wasnít such a good idea after all. As for security, IE 7 includes some advanced technologies; Protected Mode allows users to have a safer browsing experience on the web, so things such as malicious software will have greater difficulty getting installed onto the system, (please note, this feature is only available in the Vista version of Internet Explorer 7). IE 7 also provides Standard users with the flexibility of installing software without the need for administrative privileges. Active X Opt-In provides as you go approach to validating and installing Active X controls when they are executed. Another part of the secure browsing experience in IE 7 is Phishing Filter which appears the first time you launch the browser; it prevents the user from revealing personal or critical data to sites that pretend to be legitimate, such as your bank or a reputable merchant.
Included is a no add on version of IE 7 located under Accessories > System Tools, which is basically a stripped down version of the browser that does not load ActiveX Controls or third party extensions in the browser, although I notice I could still do so if desired. The differences lie in what is called a broker process between the browser and OS, which basically handles how mouse clicks occur throughout the interface so malicious scripts and automated processes cannot easily affect the browser and infiltrate the system. In addition to this, web links are automatically opened in a separate window instead of tab which allows you to view possibly unsafe content in a confined process partitioning from the system. The improvements to these areas of IE make experiences such as e-commerce less risky and provide a more confident and trust worthy browsing experience for the user. There is also integration with Microsoftís Windows Defender Antispyware utility which notifies users when a suspected website tries to install spyware or malicious Browser Objects with a pop up notification.
The interface is a drastic departure from past versions, but itís definitely a change for survival. The navigation buttons back/forward and the Address Bar have been merged to provide a more simplified navigation layout, but another reason could also be attributed to Tabbed browsing (Quick Tabs) which is finally now a part of the IE interface. Tabbed browsing is a very convenient way to reduce Taskbar clutter and provide a centralized way to keep all of your open sites accessible from one IE window although I would preferably have my tabs not integrated with the menu bar, (it steals real estate). Some nice features include a Gallery view, which displays a thumbnail preview of all your open windows; other notable features include drag and drop rearranging of Tabs. Each Tab also displays a Close button when selected as the foreground window which makes easy to close unwanted windows. Common interface elements, buttons such as Home, Print, Feeds and Favorites are spread across, the Stop and Refresh buttonís are now also a part of the Address bar, which in a sense is a more logical integration when you think about it. Itís almost difficult to describe the new layout as I sit here, you could best summarize it as one toolbar that contains everything. Integrated Search is also visible at the upper right corner of the IE window, which defaults to Windows Live but provides users the option of choosing another Search provider if they wish (mine is set to Google of course). The Favorites Center represented by a star, host your favorite websites, Feeds and History. A new Print Preview and fit to print feature (Shrink to fit printing), finally allows for text be printed as seen on screen without chunks being cut off. Another user experience improvement is the ability to restore your IE settings if the browser becomes unstable. This process deletes all Internet Explorer Temporary files, disables browser add-ons and resets all changed settings, basically it turns IE 7 into a virgin again.
IE 7ís biggest drawback is lack of customization or difficulty when it comes to customizing the interface. I realize the aim is to provide simplicity and accessibility to common tools, but as I mentioned before, I would have preferred if my tabs were on a separate toolbar, so itís a plus 1 for Firefox, hopefully this will be fixed in a future update or milestone release. The Internet Explorer Team has made over 200 changes to Cascading Style Sheets (CSS) a combination of bug fixes and features including better support for W3C standard. CSS is a style sheet language used to handle the layout of documents authored in HTML or XML to name a few. You can check the Internet Explorer Team Blog for a detailed run down of all the changes and improvements this area HERE
The performance is something I am thankful for, I have seen noticeable improvements when loading my favorite WebPages and closing the browser which does not get lazy in memory, itís definitely faster. I have not experienced any compatibility issues so far which is a good thing, web pages open and are rendered properly, also my Windows Live Toolbar settings transferred flawlessly. I upgraded from IE 6 SP2 on Windows XP SP2 and I experienced no problems, although it took a considerable amount of time in comparison to beta releases.
For almost 6 years now, Internet Explorer has been long in the tooth when it comes to new releases because of Microsoftís previous stance on releasing major new versions of the browser with major new versions of Windows, but the trade off was a major blow and it was called innovation, while FireFox dawned on users with features such as tabbed browsing, built in download manager (still missing from IE 7), enhanced security and a grass roots following that has since propelled the browser to over 200 million downloads, around 15% market share. The question now is can IE 7 catch up? I would say yes of course, since the popularity of Windows plus the bundling with it will definitely give it a secured opportunity to continue its dominance way into the future. Version 7ís acceptance also will further be influenced by its disintegration from the OS, which will be seen as a safer move to provide the secure experience Windows users have been longing for. IE has just as much or even more of a cult following than many of the browsers out there, plus the millions of businesses that have tied specialty applications to the platform will further ensure that there is a secure moat around the Enterprise, keeping FireFox at bay for a long time.