DirectX
ActiveMac
Downloads
Forums
Interviews
News
MS Games & Hardware
Reviews
Support Center
Windows 2000
Windows Me
Windows Server 2003
Windows Vista
Windows XP



News Centers
Windows/Microsoft
DVD
Apple/Mac
Xbox
News Search



ActiveXBox
Xbox News
Box Shots
Inside The Xbox
Released Titles
Announced Titles
Screenshots/Videos
History Of The Xbox
Links
Forum
FAQ



Windows XP
Introduction
System Requirements
Home Features
Pro Features
Upgrade Checklists
History
FAQ
Links
TopTechTips



FAQ's
Windows Vista
Windows 98/98 SE
Windows 2000
Windows Me
Windows Server 2002
Windows "Whistler" XP
Windows CE
Internet Explorer 6
Internet Explorer 5
Xbox
Xbox 360
DirectX
DVD's



TopTechTips
Registry Tips
Windows 95/98
Windows 2000
Internet Explorer 5
Program Tips
Easter Eggs
Hardware
DVD



ActiveDVD
DVD News
DVD Forum
Glossary
Tips
Articles
Reviews
News Archive
Links
Drivers



Latest Reviews
Xbox/Games
Fallout 3

Applications
Windows Server 2008 R2
Windows 7

Hardware
iPod Touch 32GB



Latest Interviews
Steve Ballmer
Jim Allchin



Site News/Info
About This Site
Affiliates
Contact Us
Default Home Page
Link To Us
Links

News Archive
Site Search
Awards



Credits
©1997-2012, Active Network, Inc. All Rights Reserved.
Please click here for full terms of use and restrictions or read our Light Tower Privacy Statement.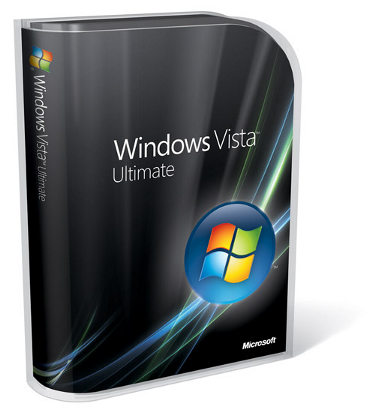 Windows Activation 2.0
Microsoft has taken a subtle approach to activating Windows under Vista for Genuine Windows users while being discreetly aggressive when it comes to protecting their intellectual property. As you may recall from installing Windows XP, one of the first notifications you get after reaching the desktop is the Activation request. In Vista you get a grace period of 30 days in comparison to XP's fourteen days, so immediate activation of the software is not mandatory or necessary, just make sure it is done within the grace period or the software will go into reduced functional mode and require activation before continued use. However you will start to receive notifications to activate the software after fourteen days and it will attempt to do so automatically if you are connected to the Internet. If you want to activate immediately, you can do so by clicking Start > right click Computer > click "Properties" > scroll down > under Windows Activation click the link "x day(s) until automatic activation. Activate Windows now".
Of course, there are some significant benefits to activating Vista, such as access to the new Ultimate Extras Service for Vista Ultimate customers to download premium add-on's for Windows and special updates. Also, to use the new Windows AERO Glass theme, requires that your software be activated, but is available during the first 30 initial days before you activate the software. Microsoft is concerned about the rampant piracy campaign that occurred after the release of prior products such as XP and Office 2003, and in addition to the new Windows Genuine Advantage program which will be required for certain updates or free add-on's, Microsoft is bringing its new Windows Activation Platform 2.0 also to the Enterprise, which requires that a dedicated Server be commissioned to handle all client machine activations throughout a Company's network. Machines will also be required to reactivate themselves again after 180 days, while retail licenses will require a 60 day activation cycle. What do I think of this? Hey, if you acquired it legally there is no reason to complain. I have been activating Vista over and over for the past 15 months and have had no problems with the process. Since the majority of most Devils Copy of Microsoft software come from Volume License contracts that were misused and abused this should put a hamper on such activities. But its software and will be cracked, so the cat and mouse game continues. The new changes to make Windows Activation more subtle and convenient should receive more accolades for improving the experience by providing multiple options for becoming genuine.
To learn more about the available upgrade paths to Windows Vista, click here.
Daily Usage
The Welcome Screen which first debuted in XP has been improved to incorporate elements of the "Classic Log On" of NT 4/2000 based operating systems while maintaining the simplicity of the XP style interface adding new elements such as hi-res profile images of each user account now listed in a horizontal layout. The tube appearances of these profiles are not as interesting as I would want them to be but are a change none the less that fits the updated look of Windows Vista. Missing are user notifications that accompany each account profile on the Welcome Screen, such as unread e-mail. The flexibility of being able to log into a Domain and at the same time Fast User Switch to access files in a local account will give users a more flexible experience that does not limit them to one environment.
Speaking of Fast User Switching, my experiences so far has been disappointing, on my main desktop configured with 2.6 GBs of RAM, switching between accounts took a considerable amount of time compared to XP. Vista took about 10 to 15 seconds, while XP on the other hand took only 3 seconds.
It seems the Windows Team main aim is to simplify the interface for all users; it doesn't matter if you are a novice, intermediate or an expert user. This is also evident in Internet Explorer 7, which features a very refined layout (discussed further down in this review). Evidence that the interface is being dumb down is apparent by the removal of Classic menus, which were always on in previous versions of Windows dating back to 98, in a sense, Vista is doing an ode to Windows 95 it seems. Organizing and changing the layout is done by the Command bar well, that's what the Windows Team is hoping users do; I don't know how successful that will be though. In earlier builds of Vista the Explorer and new Toolbar were very confusing and archaic, not providing certain functionality for changing the appearance of the interface, turning on or turning off features, it just wasn't logical and easy to use. I wish the Command bar itself still retained some customization capabilities of past versions of Windows. I would like to add buttons such as Cut, Copy and Paste just to speed up simple task I might have to do; this only gives me a good reason to turn on back Classic menus. Under Organize you have a submenu, 'Layout', which reveals additional options for customizing the Explorer window. Search and Reading Panes (for previewing text files before opening them) are two additional features; Search Pane basically adds options for filtering your queries by kind such as E-mail, Documents, Pictures, Music and many other option fields you can add, (this is the default layout for the Search Explorer available from the Start menu).
File Management I would say has improved greatly, providing various opportunities for viewing, finding and manipulating your data in a more efficient way. The default view for folders and files are Details, which provides information such as File Name, Date modified, Type and Size. You can further modify and insert additional fields such as Title, Author and Tags, plus many more. Viewing the data is very flexible in Vista, in addition to Details View; you have Tiles, Small Icons, (which is reminiscent of List View), List View, Medium, Large and Extra Large Icons, missing in this release is Film Strip view first introduced in XP. In the Documents folder, you can view files in a stacked view, which groups them according to Name, Date modified, Type, Size and Tags. The visually impaired will definitely have no problems seeing their files, of course certain program executables and file icons will look jaggy and pixilated if they are not designed to be resized at 256 by 256 which is the maximum size for icons in Vista. The horizontal properties bar located at the bottom of the Explorer window provides options for adding Meta data information such as five star ratings on a music file, Search keywords reducing the need to open the Properties dialog of a file, a convenient time saver.
Windows Vista Ultimate (x86 & x64) Build 6000

Dell 8300 Dimension
x86

Generic AMD64 PC
x86-x64

Startup time

42 seconds

1 min 39 seconds

Log in time

30 seconds

39 seconds

Windows XP Professional (x86 & x64)

Startup time

23 seconds

19 seconds

Log in time

10 seconds

14 seconds