DirectX
ActiveMac
Downloads
Forums
Interviews
News
MS Games & Hardware
Reviews
Support Center
Windows 2000
Windows Me
Windows Server 2003
Windows Vista
Windows XP



News Centers
Windows/Microsoft
DVD
Apple/Mac
Xbox
News Search



ActiveXBox
Xbox News
Box Shots
Inside The Xbox
Released Titles
Announced Titles
Screenshots/Videos
History Of The Xbox
Links
Forum
FAQ



Windows XP
Introduction
System Requirements
Home Features
Pro Features
Upgrade Checklists
History
FAQ
Links
TopTechTips



FAQ's
Windows Vista
Windows 98/98 SE
Windows 2000
Windows Me
Windows Server 2002
Windows "Whistler" XP
Windows CE
Internet Explorer 6
Internet Explorer 5
Xbox
Xbox 360
DirectX
DVD's



TopTechTips
Registry Tips
Windows 95/98
Windows 2000
Internet Explorer 5
Program Tips
Easter Eggs
Hardware
DVD



ActiveDVD
DVD News
DVD Forum
Glossary
Tips
Articles
Reviews
News Archive
Links
Drivers



Latest Reviews
Xbox/Games
Fallout 3

Applications
Windows Server 2008 R2
Windows 7

Hardware
iPod Touch 32GB



Latest Interviews
Steve Ballmer
Jim Allchin



Site News/Info
About This Site
Affiliates
Contact Us
Default Home Page
Link To Us
Links

News Archive
Site Search
Awards



Credits
©1997-2012, Active Network, Inc. All Rights Reserved.
Please click here for full terms of use and restrictions or read our Light Tower Privacy Statement.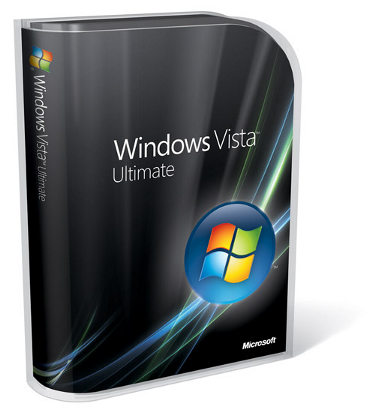 Windows SideBar
You might wonder why I designate the Sidebar as a part of multimedia, well, it's not an out of the box business feature to be honest and you could have it turned off and never notice a difference about your Vista experience. You could look at this new feature as maybe a phoenix rising out of the ashes harking back to the days of Windows 98's Active Desktop and in some ways it is and in some ways its not.
Instead of tiles that were once a part of early Alpha builds of Vista (codename Longhorn); the Sidebar now uses small individual applications known as Gadgets. The Sidebar first introduced in build 5308 came with only 5 Gadgets; they were Feed Viewer, Launcher, Recycle, Slide Show and World Clock. Since then, new ones have been added which include Calendar, Clock, Contacts, CPU Meter, Currency (converter), RSS Feed, Note, Picture Puzzle, Slide Show, Stocks and Weather, a total of 11 Gadgets, I hope to see more from third party developers in the coming months as Vista gets out into the mainstream; you can obtain additional Gadgets from http://www.microsoftgadgets.com. According to Brandon Leblanc of MSTechToday, Gadgets are developed using a combination of XML, Java Script, HTML and CSS. If you want to learn more about developing your own Gadgets check out the following URL:
http://microsoftgadgets.com/Sidebar/DevelopmentOverview.aspx
You can easily add a Gadget by clicking the Plus sign button at the top of the Sidebar frame. A window will then appear showing a gallery of all the Gadgets available for you to use. Simply select one, drag it onto the Sidebar and release. Some Gadget's have personalized settings for you to configure, hover your mouse pointer over one, and click the wrench that appears then a dialogue will pop out from under the Gadget revealing options for configuring it, you can also right click and choose Settings if you find that easier. For example, I hovered over the Slide Show Gadget, clicked the wrench, so I could set the location of my images for the slide show could start. You can add as many Gadgets as you want to the Sidebar, since newer Gadgets will automatically push previously displayed ones onto a second rack which you can then scroll through using the back/forward button. Of course you can rearrange and display the ones you prefer to always see. The Sidebar also includes a Control Panel applet so you can configure the frame's startup and display settings.
It's hard to see the current value of the Sidebar, I want Gadgets that encourage and inspire me to use them. Since the release of build 5536, the stability of the Sidebar and Gadgets has greatly improved, but I still see performance lag when loading on startup. The desktop loads in about 10 to 15 seconds, but the Sidebar's frame is there waiting on the Gadgets to appear, just three of them too, Slide Show Viewer, Clock and Notes which took about 15 seconds to load on both Vista x86 and x64. Another disappointment of the Sidebar is region support for certain Gadgets, for example, the Weather Gadget does not support Jamaica W.I. yet the Weather Widget in Mac OS X supports all parishes in Jamaica. I am sure there are more Windows users than there are Mac users in Jamaica. The clock Gadget is another problem, although my local time is the same one in the Notification Area clock, I still get the wrong time (an hour ahead). Also, I would have liked to have my Gadgets on the desktop without the Sidebar frame still being visible. If I close the Sidebar, the Gadgets disappear in the process. I also wouldn't mind an Auto-Hide feature for displays with limited resolution. I honestly hope Microsoft will not limit the development of this new feature of the desktop to new releases of Windows, instead offering functional updates during the interim. I like the community around this feature too, anyone can make their own Gadgets, and integration with Windows Live Gadgets will be a great way to create excitement and incentives for creating and sharing. It has potential, but is not well thought out and I would have preferred if they just stole Apples approach (Dashboard) and call it Deskweb, LOL.
To learn more about the Windows Sidebar, be sure to check out Scott Lowe's introduction here