DirectX
ActiveMac
Downloads
Forums
Interviews
News
MS Games & Hardware
Reviews
Support Center
Windows 2000
Windows Me
Windows Server 2003
Windows Vista
Windows XP



News Centers
Windows/Microsoft
DVD
Apple/Mac
Xbox
News Search



ActiveXBox
Xbox News
Box Shots
Inside The Xbox
Released Titles
Announced Titles
Screenshots/Videos
History Of The Xbox
Links
Forum
FAQ



Windows XP
Introduction
System Requirements
Home Features
Pro Features
Upgrade Checklists
History
FAQ
Links
TopTechTips



FAQ's
Windows Vista
Windows 98/98 SE
Windows 2000
Windows Me
Windows Server 2002
Windows "Whistler" XP
Windows CE
Internet Explorer 6
Internet Explorer 5
Xbox
Xbox 360
DirectX
DVD's



TopTechTips
Registry Tips
Windows 95/98
Windows 2000
Internet Explorer 5
Program Tips
Easter Eggs
Hardware
DVD



ActiveDVD
DVD News
DVD Forum
Glossary
Tips
Articles
Reviews
News Archive
Links
Drivers



Latest Reviews
Xbox/Games
Fallout 3

Applications
Windows Server 2008 R2
Windows 7

Hardware
iPod Touch 32GB



Latest Interviews
Steve Ballmer
Jim Allchin



Site News/Info
About This Site
Affiliates
Contact Us
Default Home Page
Link To Us
Links

News Archive
Site Search
Awards



Credits
©1997-2012, Active Network, Inc. All Rights Reserved.
Please click here for full terms of use and restrictions or read our Light Tower Privacy Statement.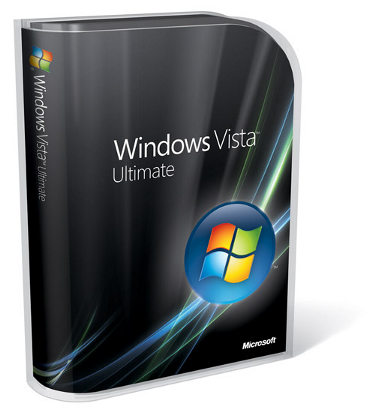 Windows Calendar
Windows Calendar is a basic yet functional daily calendar, with options available for publishing and subscribing to .ics calendars, which includes settings for controlling how often it gets updated with new event dates. Personal schedules can also be published with password protection so you can limit who can access and view it. As noted, it's basic, but provides most of the common features average users are looking for in a day-to-day calendar. The interface feature's a consistent theme with the Windows Mail and Fax programs. A blue command bar displays common buttons such as New Appointment, Task and other options for viewing your calendar in different layouts; which include daily, weekly and monthly. Navigation Pane displays quick access to a 'Date' calendar with options for creating new calendars and groups. The interface is customizable to an extent; you can view your Calendar by Day, Work Week, Week and month. In earlier test releases, I had a little issue with the controls at the bottom of the window; they were not distinct enough in their own right. Buttons such as New Task, Events or layout views were difficult to decipher, I am glad to see this improved. Windows Calendar also includes built in search this makes it quick and easy to find existing Task and Appointments.
Windows Mail
Windows Mail is a different name, with a familiar look and feel; the Windows e-mail program has improved a lot though since its introduction in Windows Vista. The interface has been updated slightly, with a new blue command bar that I consider to be a bold look, it's consistent though with Windows Calendar and I guess it's just uniformity across the Windows productivity applications. Noticeable of course and I have to say one of the best features is the Word Wheel, this makes filtering through and finding e-mail messages or newsgroup post so much easier. Just press CTRL + E and the cursor places it self in the search box in the upper right hand, (this also applies to Explorer windows). Windows Mail also takes advantage of the Anti-Phishing capabilities included in Internet Explorer 7. Suspicious or Phishing e-mails are marked with a red shield, when viewed the heading is highlighted in pink indicating the severity of the message. So, you don't end up giving personal information to sites that claim to be legitimate such as the "buying copies of Norton or your Pay pal account has expired", the usual suspects. The effectiveness of the junk filter itself is about 50% accuracy; I still see a fair amount of Spam in my inbox after the filter automatically moved suspicious mail to the Junk folder.
Other features that users might find of great interest includes the new Mail Store, the use of .dbx has now ended. This will remove the frustrations that users have encountered for many releases of Outlook Express when it came to backing up and migrating Mail settings and accounts, simply back up your Mail folders and import on another Vista computer running Windows Mail and you are all done. It has been finalized that there will be no support for free Hotmail or Live Mail accounts in this release of Windows Mail, grand fathered accounts have been said to be able to still access the service, but I have not been able to accomplish this with my accounts. I still believe there could be more done to the user experience in Windows Mail, such as subscribing to multiple newsgroups, I would have liked to simply check off the groups I am interested in and click subscribe instead of doing it one by one. Also, Office Outlook style integration with the Windows Calendar would make it more convenient instead of opening multiple applications all the time; the only integration between the two is a link to launch the Calendar from the Mail command bar. Still, the update is a welcome improvement over Outlook Express, which has been long in the tooth, features such as Word Wheel, easier migration of mail settings, Phishing Filter and Communities Rating tools will make communication less of a chore.
Windows Meeting Space
Windows Meeting Space is an interesting application; it's a great way to create ad-hoc meetings among colleagues remotely. You can share your desktop as a presentation for others to view and also share files. The draw back I encountered is this thing loves bandwidth; don't expect any seam less experiences on dial up. The approach to getting everybody up and running is cumbersome, not seamless and dynamic enough. I wish it would just integrate with existing Microsoft technologies such as Windows Mail, Office Outlook and Live Messenger more flawlessly. Inviting somebody needs to be more convenient, a contact pane with quick access to my Address Book and Instant Messaging list so I can send a invite with a pre-ready message would have been nice. As noted, doing this over dial up is not recommended or probably not even possible, using the app stressed by DSL connection but worked perfectly over my LAN. I am sure the benefits will be quickly realized in today's growing world of high speed/wireless networks. For small businesses that can't afford Microsoft Office Groove group collaboration software, this will suffice for most user needs.