DirectX
ActiveMac
Downloads
Forums
Interviews
News
MS Games & Hardware
Reviews
Support Center
Windows 2000
Windows Me
Windows Server 2003
Windows Vista
Windows XP



News Centers
Windows/Microsoft
DVD
Apple/Mac
Xbox
News Search



ActiveXBox
Xbox News
Box Shots
Inside The Xbox
Released Titles
Announced Titles
Screenshots/Videos
History Of The Xbox
Links
Forum
FAQ



Windows XP
Introduction
System Requirements
Home Features
Pro Features
Upgrade Checklists
History
FAQ
Links
TopTechTips



FAQ's
Windows Vista
Windows 98/98 SE
Windows 2000
Windows Me
Windows Server 2002
Windows "Whistler" XP
Windows CE
Internet Explorer 6
Internet Explorer 5
Xbox
Xbox 360
DirectX
DVD's



TopTechTips
Registry Tips
Windows 95/98
Windows 2000
Internet Explorer 5
Program Tips
Easter Eggs
Hardware
DVD



ActiveDVD
DVD News
DVD Forum
Glossary
Tips
Articles
Reviews
News Archive
Links
Drivers



Latest Reviews
Xbox/Games
Fallout 3

Applications
Windows Server 2008 R2
Windows 7

Hardware
iPod Touch 32GB



Latest Interviews
Steve Ballmer
Jim Allchin



Site News/Info
About This Site
Affiliates
Contact Us
Default Home Page
Link To Us
Links

News Archive
Site Search
Awards



Credits
©1997-2012, Active Network, Inc. All Rights Reserved.
Please click here for full terms of use and restrictions or read our Light Tower Privacy Statement.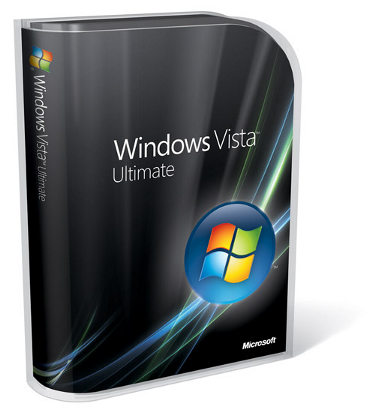 Windows DVD Maker
Now, editing your photos and ordering Prints online for yourself would be rather selfish wouldn't it? A nice feature that's included is the ability to burn your Photos to DVD, which is integrated into Photo Gallery and accessible throughout the system. Select the images you want to burn using the CTRL + click to select and add individual images. On the command bar, click Create, from the pop out list click DVD, the Windows DVD Maker application will then launch. At first, I was getting some weird error message about my DVD + RW drive not being recognized, my images were added anyway as a folder. You can double click the folder to see the contents, review, remove or add additional images by clicking the Add Items button.
I would describe the Windows DVD Maker interface as straight forward because of its wizard based approach to creating a movie, the part where I probably got a confused is the options link located at the bottom of the window. Here you can personalize how your DVD is played, whether it starts with a menu, play and end with video or play in continuous loop. You can then choose your aspect ratio, 4:3 or 16:9 and then the Video format, NTSC (National Television System's Committee – color standard) or PAL (Phase alternation line – colour encoding system used in broadcast television systems). It's not so bad, if you find any of it confusing, you can click the "How do I change my DVD settings"? This will give a run down of what each setting does. I almost forgot, you can choose where temporary files are stored, in my case it's recommended, since the partition on which I am running Vista is very low on disk space.
In the Screenshot below, you see all the images I plan to burn on a blank DVD disk, you can change the order of the photos if you want, just select image, drag up or down then release, you can also select multiple photos if you want to. At the bottom of the window, you can click in the Disc title field, to change the name of the DVD for a more personalized touch. After adding pictures, it was onto the Ready to burn disc section. Now this is where folks are going to have a lot of fun! Here you will find your Menu Styles, Preview, Menu text, Customize and Photo settings.
Menu Styles:
It's sort of weird seeing DVD making capabilities built into Windows, much more DVD Movie Burning capabilities. The menus I have to honestly say are a bit low-end, I don't know if it will get any better with Ultimate Extras, but I notice that it utilizes my images for the background image in the menus, which is nice. Hopefully I will see some on par themes with Apples iDVD 6 post Vista available for download, just make them darn professional, I want a good out of the box experience, also it feels a bit daunting selecting the theme and editing fonts.
Menu text:
Here you can change the menu text. It needs to be a bit more customizable, I would like to use a mixture of fonts for Disc title and the Notes. The thing is, it's stuck on the one font I selected which is nice for just the title, but for the notes, I would like to use something more easy to read.
Customize:
Here you can customize the DVD Menu font, this is just plain, confusing, why not have everything related to fonts under one menu and have everything for Video, Pictures and Audio in one location, it just makes sense. You can select Foreground video, Background video, Menu motion, and Scenes buttons.
Photo Settings:
You can add background music, change the length of time a photo is displayed, and type of transition. When you are done, you can click Burn and you are finish. How would I describe DVD Maker in conclusion? A very essential part of the digital media experience in Windows Vista. The OS is geared towards multimedia, the interface reflects it. I was hoping to see more interface organization though for the different options, such as Titles, Menus and Photo settings, a real-time interface would be good, where I simply select and edit, drag and drop elements to make up my DVD menus. I also want better themes.