DirectX
ActiveMac
Downloads
Forums
Interviews
News
MS Games & Hardware
Reviews
Support Center
Windows 2000
Windows Me
Windows Server 2003
Windows Vista
Windows XP



News Centers
Windows/Microsoft
DVD
Apple/Mac
Xbox
News Search



ActiveXBox
Xbox News
Box Shots
Inside The Xbox
Released Titles
Announced Titles
Screenshots/Videos
History Of The Xbox
Links
Forum
FAQ



Windows XP
Introduction
System Requirements
Home Features
Pro Features
Upgrade Checklists
History
FAQ
Links
TopTechTips



FAQ's
Windows Vista
Windows 98/98 SE
Windows 2000
Windows Me
Windows Server 2002
Windows "Whistler" XP
Windows CE
Internet Explorer 6
Internet Explorer 5
Xbox
Xbox 360
DirectX
DVD's



TopTechTips
Registry Tips
Windows 95/98
Windows 2000
Internet Explorer 5
Program Tips
Easter Eggs
Hardware
DVD



ActiveDVD
DVD News
DVD Forum
Glossary
Tips
Articles
Reviews
News Archive
Links
Drivers



Latest Reviews
Xbox/Games
Fallout 3

Applications
Windows Server 2008 R2
Windows 7

Hardware
iPod Touch 32GB



Latest Interviews
Steve Ballmer
Jim Allchin



Site News/Info
About This Site
Affiliates
Contact Us
Default Home Page
Link To Us
Links

News Archive
Site Search
Awards



Credits
©1997-2012, Active Network, Inc. All Rights Reserved.
Please click here for full terms of use and restrictions or read our Light Tower Privacy Statement.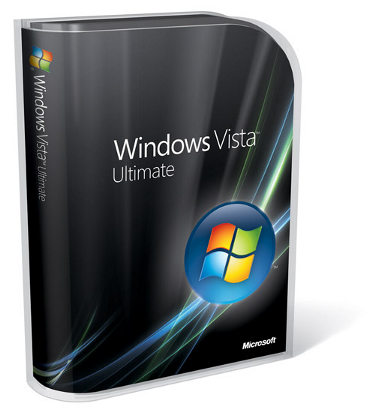 Windows MEdia PLayer 11
Windows Media Player 11 I have to say is a major stand out in this release, featuring a superb semi- translucent user interface; this update is all about enjoying your music in style. Apart from the new UI, the productiveness of Media Player has improved very much with the addition of a Gallery view for your entire music collection. This provides a visually stunning way to interact and manage your music. You can view by genre, artiste, alphabetical or year, which displays your album/audio files in stacks, which is pretty cool! Media Player 11 also takes advantage of the Instant Search capabilities by offering a few keystrokes to your audio files from the Player Library. The interface is not a drastic departure from version 10 though; the menu bar now includes back and forward buttons for quickly moving between menu options.
Common buttons such as Library, Rip, Burn and Sync are now a combination of galleries and hidden menus. When a Gallery is selected or hovered over an arrow reveals access to additional features which were previously available under file menus. At the bottom of the player window, a simplified set of player controls provides logical options for quickly fast forwarding through a song or go to the next or previous track, with additional options for Shuffle, Repeat, Stop, Volume and track info. Again, visually stunning, engaging, easy to understand and just an overall enjoyable experience when interacting with the player and your library of music.
In Windows Vista x64, there is also a native 64-bit version of Media Player 11 (available in the Program Files folder), but is not the default player, users of the 64-bit platform should be happy to hear that, but I wonít be so quick to jump for joy until I start seeing the native 64-bit codecís to fully support it. Media Player 11 also includes a codec for watching DVD movies, which is really nice; I can view movies in full screen or player mode and select different chapters.
The biggest feature though is probably the new URGE music service, which was first announced at CES in January 2006. Unfortunately, I was not able to fully use the Service since it is not localized for the Caribbean (English Jamaica); presently it supports only English Canada and US. URGE is a culmination of multiple music channels incorporating their endless libraries of music, from MTV, VH1 and MTV networks, surprisingly BET is not one of these. I assumed it would be since the parent company for all four are VIACOM. The word that would best describe URGE is WOW to the third power; the collection is enormous and just mind-boggling. You get an extensive collection of music thatís available right there along with your own personal music collection. Setting up an account is relatively easy, you are asked to use your e-mail address and a password to sign in, and the URGE logo will then appear on the menu bar in the player interface for you to access at anytime. You are allowed to authenticate your account on 3 computers, deactivation takes 30 days. Itís the seamless integration thatís really amazing, blurring the gap between your collection of music and the URGE music library making it so easy to buy, listen and manage your music at the same time.