DirectX
ActiveMac
Downloads
Forums
Interviews
News
MS Games & Hardware
Reviews
Support Center
Windows 2000
Windows Me
Windows Server 2003
Windows Vista
Windows XP



News Centers
Windows/Microsoft
DVD
Apple/Mac
Xbox
News Search



ActiveXBox
Xbox News
Box Shots
Inside The Xbox
Released Titles
Announced Titles
Screenshots/Videos
History Of The Xbox
Links
Forum
FAQ



Windows XP
Introduction
System Requirements
Home Features
Pro Features
Upgrade Checklists
History
FAQ
Links
TopTechTips



FAQ's
Windows Vista
Windows 98/98 SE
Windows 2000
Windows Me
Windows Server 2002
Windows "Whistler" XP
Windows CE
Internet Explorer 6
Internet Explorer 5
Xbox
Xbox 360
DirectX
DVD's



TopTechTips
Registry Tips
Windows 95/98
Windows 2000
Internet Explorer 5
Program Tips
Easter Eggs
Hardware
DVD



ActiveDVD
DVD News
DVD Forum
Glossary
Tips
Articles
Reviews
News Archive
Links
Drivers



Latest Reviews
Xbox/Games
Fallout 3

Applications
Windows Server 2008 R2
Windows 7

Hardware
iPod Touch 32GB



Latest Interviews
Steve Ballmer
Jim Allchin



Site News/Info
About This Site
Affiliates
Contact Us
Default Home Page
Link To Us
Links

News Archive
Site Search
Awards



Credits
©1997-2012, Active Network, Inc. All Rights Reserved.
Please click here for full terms of use and restrictions or read our Light Tower Privacy Statement.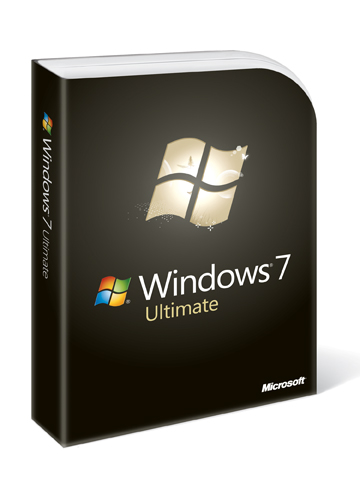 Improved Windows 7 Applets - Productivity Boosters
For many years Windows has included a set of productivity applications for basic task such as word processing, graphics and number crunching. These applications I speak of are WordPad, Paint and Calculator. In addition to these stalwarts there are a couple others users might miss out on, they include Sticky Notes and the dedicated XPS Viewer application. WordPad and Paint in particular have embraced significant changes to their interfaces. Scenic Ribbon similar to the Office Fluent UI first introduced in Office 2007 is now a core part of their functionality. I must admit, I was a bit skeptical at first, but after comparing the user experience to Paint and WordPad in previous versions of Windows with the new improvements in Windows 7, I wholeheartedly understood why even these fundamental programs needed the graphical boost.
Aero Effects are more intuitive and productive in Windows 7, providing better interaction with your applications and the Desktop. Jump List provides quick access to your recent activities in supported applications.
Scenic Ribbon
The Scenic Ribbon in Windows 7 exposes frequently used features for more intuitive access, increasing your productivity by reducing the need to hunt through menus. It's similar to the ribbon in Microsoft Office 2007, with a user interface that consists of an application menu, a quick-access toolbar, a ribbon control of contextual tabs, mini-toolbars (or chunks), and style galleries.
WordPad
Now more like a Word 2007 express, WordPad still is basic in its capabilities, but for persons who need just the fundamentals, WordPad in Windows 7 provides some productive capabilities you can appreciate. Improvements that users will most look forward to include highlighting, line breaks, additional text colours, bullets, indents and print preview enhancements in addition to picture insertion and zooming capabilities. WordPad in Windows 7 also supports some recent additions that became available with Service Pack 2 for Office 2007, the file formats: Office Open XML, OpenDocument text and Office 2007's default XML Document formats are supported in WordPad. There is only one feature I would have loved to see in this update: spell check.
Paint
Paint also inherits Office Fluent UI, featuring a gorgeous presentation. Some new features include media paint brushes and the ability to easily pick/edit colours and shapes. There are some additional options that make working with illustrations easier such as options for transparency and opacity. Measurement options have been improved with the ability to zoom in and out, display a ruler, grid lines and full screen mode. The default file format Paint now saves in is .PNG (Portable Network Graphics) which provides better quality for your images – although I wish I could change this default .JPEG personally. Controls in Paint are touch-ready, so you can even use your finger to paint and choose colors or shapes.
Calculator
Calculator has been significantly enhanced with richer options and modes available for Standard, Scientific, Duration between two periods, add or subtract a period of time, gas mileage, lease estimation, mortgage estimation, unit conversion and many more. The new calculation options conveniently pop out from the left side when invoked. The interface itself looks a lot like a traditional calculator, with big bold bright buttons; this should be for those using a Touch enabled PC.
XPS Viewer
With the release of Windows Vista, Microsoft developed the XPS Document format, (XML Paper Specification) for viewing, saving, sharing, digitally signing and protection of fixed document content. In Vista, XPS documents could only be viewed through Internet Explorer. Windows 7 provides a dedicated application just for XPS documents supporting all of the same functionality found in the previous version such as signing a document, adding permissions, search and viewing the document at different zoom rates. Windows 7 allows you to create XPS documents in any program you can print from, but viewing, signing and setting permissions can only be done through the XPS viewer. One of the nice features of XPS is it takes advantage of the graphics subsystem first introduced in Vista which allows high quality output when documents are viewed at high zoom rates maintaining full fidelity. In Windows 7 XPS Documents can be viewed in full-screen mode along with an interactive Thumbnail mode which dynamically creates a set of page ranges when you zoom over the thumbnails; this makes navigation and searching through long documents easier. You can also preview XPS documents within Windows Explorer or Microsoft Office Outlook preview panes.
Sticky Notes
The Windows Vista Sidebar provides a Notes Gadget application, this feature in Windows 7 is now a dedicated application called 'Sticky Notes' which provides better Ink support for Tablet PC users and text input. You can paste text into Sticky Notes, resize them on the desktop, and use colours to personalize or organize your Sticky Notes. When you upgrade from Vista, your Gadget Notes are automatically imported into Sticky Notes.
The Windows Team has promised to update these applications more regularly. Its really nice to see Windows 7 giving users more functionality out of the box, other key benefits too will be exposed to developers since the Scenic Ribbon is now a core part of the Windows platform, expect to see more third party applications in the near future utilize it.
Windows Search
Searching is a key aspect of the information management experience in Windows 7, Windows Vista presented a great opportunity for users to make access their data easier by integrating Search heavily throughout the interface and giving users tools that make results more accurate. In Windows 7, Search is much smarter, by presenting input recommendations based on previous searches and dynamic filter suggestions, to help you narrow down results. Because of the tight integration with Libraries, you can search beyond the PC right at the Start menu which grouped for easier visualization. When Searching across multiple PC's in a corporate setting, Administrators can fine tune how a search is executed, be defining up to five search destinations. All of the search processing is handled on a remote server and results presented you within your comfort zone. This sounds complex and it is, but Windows 7 is subtracting complexity of it all and presenting you only with ease of use part of the equation.
The Search engine in 7 uses an improved algorithm to determine relevance and rank results. Within those results, words from the search query you make are highlighted with parts of a file or even a path to it to give you a clearer idea of what's happening and if its meeting your expectation. Search operates multiple ways by offering results based on multiple Libraries if you search through the Start menu if you search specifically from Windows Explorer; it stays within that particular library. For persons who have data stored on multiple devices, Windows 7 Search is a dream come through, a new feature called Search Federation allows you easily add a location; these include multiple PCs, external hard drives, servers and even websites.