DirectX
ActiveMac
Downloads
Forums
Interviews
News
MS Games & Hardware
Reviews
Support Center
Windows 2000
Windows Me
Windows Server 2003
Windows Vista
Windows XP



News Centers
Windows/Microsoft
DVD
Apple/Mac
Xbox
News Search



ActiveXBox
Xbox News
Box Shots
Inside The Xbox
Released Titles
Announced Titles
Screenshots/Videos
History Of The Xbox
Links
Forum
FAQ



Windows XP
Introduction
System Requirements
Home Features
Pro Features
Upgrade Checklists
History
FAQ
Links
TopTechTips



FAQ's
Windows Vista
Windows 98/98 SE
Windows 2000
Windows Me
Windows Server 2002
Windows "Whistler" XP
Windows CE
Internet Explorer 6
Internet Explorer 5
Xbox
Xbox 360
DirectX
DVD's



TopTechTips
Registry Tips
Windows 95/98
Windows 2000
Internet Explorer 5
Program Tips
Easter Eggs
Hardware
DVD



ActiveDVD
DVD News
DVD Forum
Glossary
Tips
Articles
Reviews
News Archive
Links
Drivers



Latest Reviews
Xbox/Games
Fallout 3

Applications
Windows Server 2008 R2
Windows 7

Hardware
iPod Touch 32GB



Latest Interviews
Steve Ballmer
Jim Allchin



Site News/Info
About This Site
Affiliates
Contact Us
Default Home Page
Link To Us
Links

News Archive
Site Search
Awards



Credits
©1997-2012, Active Network, Inc. All Rights Reserved.
Please click here for full terms of use and restrictions or read our Light Tower Privacy Statement.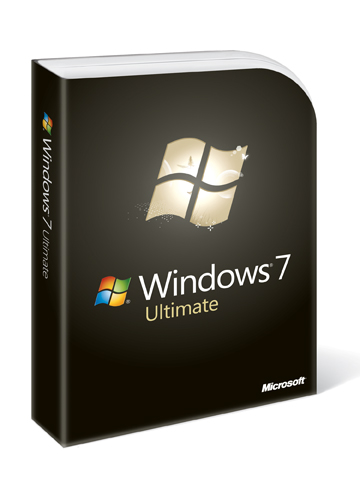 Connectivity & Networking
Network Explorer in Windows 7 is even more organized. One of the things I didn't like about Windows Vista's Network and Sharing Center was the abundance of network related Task a user had to contend with. Windows 7 adds simplicity to this by consolidating Task in the Network and Sharing Center to a separate area called Change your network settings:, here you will find familiar options such as Connect to a network, Setup a new connection or network, Diagnose and repair (now 'Fix a network problem). Sharing and Discovery now has its own dedicated Explorer shell, located under task called 'Change advanced sharing settings'.
In Windows 7, the Windows Team has added improvements to networking and sharing data among multiple computers in the home. You can easily share information and resources such as Documents, Pictures, Music, Videos and Printers with just a password. If you own a laptop that connects to a Windows Server domain at work and you carry that PC home, you can also benefit from HomeGroups too. To successfully setup a Homegroup, you need more than one PC running Windows 7. PC's must be within the same workgroup, network discovery must be enabled and network locations set to Home. Once you have successfully setup the Homegroup, other PC's can join it and start sharing data and accessing shared resources on your network with ease. You can share and view data automatically by browsing the Libraries folder. Click the User folder > located on the Taskbar, there you will see all your Library folders. Any data saved within these locations are automatically shared with other PC's within your HomeGroup. The right click contextual menu now features a Share with menu that allows you to share a specific file or folder with your Home Group with specific options such as Read/Write or People.
Libraries are a new experience in Windows 7 that streamlines the process of managing the array of information users have scattered across their PC. Organization was a key focus of Vista, but regardless you tried your best to keep your files in their appropriate locations photos in the Pictures directory, videos in the Videos directory, audio in Music directory, etc. You still ended up having a lot of files stored in folders you either create or parts of the system such as the desktop out of quick convenience. With Libraries, you don't have to remember exactly where you stored a particular photo or search multiple places to find what you need. You don't even have to keep multiple copies of the same file around. With Libraries, you can not only organize, but view and manage files that that are stored in more than once place. This reduces the need to view files even when they are stored in different folders. Libraries are so powerful that they even span different disk drives, PCs on your home network. There are a range of options for organizing and browsing, by type, date taken or genre depending on the file type. The power of Libraries grows when combined with rich capabilities of Home Groups, meaning; families can get in on the fun by accessing a shared library with the right permissions setup.
Windows 7 makes viewing and connecting to networks simpler and consistent. A one click access to Wi-Fi, Mobile Broadband, a Corporate VPN or even Dial-up based networks is so much easier. A wireless enabled PC can easily share its connection by turning it into an access point. You can connect wireless-enabled devices such as portable printers and digital cameras directly to your computer. If your PC is connected to the Internet, those devices can access the Internet through your PC. If your computer has a wireless data card, you can easily connect your computer to the Internet, regardless of the cellular provider. The process is done through View Available Networks feature. And if your PC has a built-in data card, you can be connected to the Internet whenever there's a cellular service.
Networking in 7 is not about just connecting up a few PC's, but providing rich experiences in much broader areas, such as location awareness. Location and Sensors allows you to detect things such as your current location or the orientation of your PC. There is deep integration with the Internet by providing supported applications the ability to offer additional functionality to users. Sensors based applications though may use information in a way that affects user privacy, but you can take comfort that it's optional.
Direct Access, a new feature in Windows 7 and Windows Server 2008 R2 allows road warriors to have better access to applications and personal data. Remote users are able to access their corporate network anytime they have an Internet connection without the need for setting up a VPN connection. The benefits are definite simplicity and management of an IT infrastructure. Prior to this, one would have depended solely on technologies such as 'NAT' Network Address Translation to make data moving between the Company's network and the Internet complex secure experience. Of course, for a Company and the end user to take advantage of this specific feature in 7, investment in the next version of Windows Server will have to be considered.
Performance and instantaneous access to information is now a dream come true, BranchCache as the name suggest caches content from remote file and web servers in branch locations so users can more quickly access this information. BranchCache support the same network protocols that are commonly used in enterprise establishments like HTTP and SMB so applications already compatible with these standard can automatically benefit right away, in addition to these network security protocols such as SSL and IPSec are also supported for superior authentication again, this technology call for the next version of Windows Server.
Windows Connect Now makes setting up a wireless router or access point a cinch this is because Windows 7 now supports the Wi-Fi Setup industry standard. You can connect computers, mobile devices, and other network-enabled wireless devices to that network. Windows 7 lets you discover and request access to your wireless network. To accept the request, you can simply press the WPS button on the wireless router or access point. Your computer will automatically get the network settings from the wireless router or access point and set up a wireless connection – you won't have to remember or type in a password every time to connect.
Network aware devices such as wireless printers that are certified for Windows 7 are easy to setup. When the Add a device wizard is launched, all you have to enter is the PIN located on the device itself. Windows 7 will automatically configure the device and connect to your wireless network. Once connected, Windows 7 automatically downloads the necessary device driver for it. In Vista, Wake on LAN could only be done over a wired network connection, in Windows 7, you can now Wake on Wireless LAN which provides the same capabilities over a wireless network connection. For IT environments, this minimizes power costs for such systems for scenarios like maintenance and applying patches.