DirectX
ActiveMac
Downloads
Forums
Interviews
News
MS Games & Hardware
Reviews
Support Center
Windows 2000
Windows Me
Windows Server 2003
Windows Vista
Windows XP



News Centers
Windows/Microsoft
DVD
Apple/Mac
Xbox
News Search



ActiveXBox
Xbox News
Box Shots
Inside The Xbox
Released Titles
Announced Titles
Screenshots/Videos
History Of The Xbox
Links
Forum
FAQ



Windows XP
Introduction
System Requirements
Home Features
Pro Features
Upgrade Checklists
History
FAQ
Links
TopTechTips



FAQ's
Windows Vista
Windows 98/98 SE
Windows 2000
Windows Me
Windows Server 2002
Windows "Whistler" XP
Windows CE
Internet Explorer 6
Internet Explorer 5
Xbox
Xbox 360
DirectX
DVD's



TopTechTips
Registry Tips
Windows 95/98
Windows 2000
Internet Explorer 5
Program Tips
Easter Eggs
Hardware
DVD



ActiveDVD
DVD News
DVD Forum
Glossary
Tips
Articles
Reviews
News Archive
Links
Drivers



Latest Reviews
Xbox/Games
Fallout 3

Applications
Windows Server 2008 R2
Windows 7

Hardware
iPod Touch 32GB



Latest Interviews
Steve Ballmer
Jim Allchin



Site News/Info
About This Site
Affiliates
Contact Us
Default Home Page
Link To Us
Links

News Archive
Site Search
Awards



Credits
©1997-2012, Active Network, Inc. All Rights Reserved.
Please click here for full terms of use and restrictions or read our Light Tower Privacy Statement.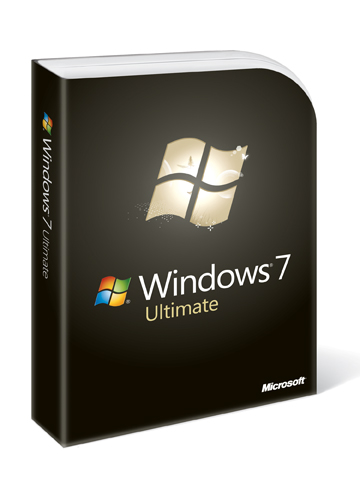 Windows Update
In Windows 7, there are some small improvements, mostly visual, the main Windows Update page, displays a large yellow banner with information such as the amount of available updates and the total size of updates. You can immediately review and download the most important updates or select only optional updates to install from the main page. You have the option also in Change Settings to allow standard users to install updates which is something I am glad to see.

There are improvements to selecting updates, Windows Update now categories important versus optional updates. Important updates can be defined as critical whether it be an update that protects your computer from vulnerabilities, adds stability or functionality while Optional Updates provide features that are not critical. On the left, you will find a quick details pane which provides information about the update such as associated application or component in addition to links with more information. These changes are not significant, but they do make the maintenance of your computer less of a chore while adding flexibility to an already core set of experiences.

As usual the option to download other updates to different Microsoft products such as Office 2007 etc., are available in Windows Update. The difference in we have in Windows Update on Windows 7 RTM is that it tends to scan for updates much faster than it did before, always a good thing.

Improved Support for External Displays If you have a mobile PC, you may want to connect it to an external display—for example, to watch a movie at home or give a presentation at work. Windows 7 makes it easier to connect to external displays because all of the common display-related features are consolidated in one place, under Display in Control Panel. And with Windows 7, you can press the Windows key + P to toggle between your laptop screen and an external display.

Clear Type Text Tuner – helps you customize the appearance of text on your screen to suit you preferences and work well with your hardware. It checks that your monitors are running at optimal resolution and enables you to improve the clarity of on-screen text, making it appear more detailed and smooth.

Display Calibration Wizard – You can adjust your display to be as close as possible to the sRGB standard colour space. It guides you through a series of adjustments using your display's front panel controls on screen controls, on screen controls and easy-to-use visual calibration targets.

Display – now its own dedicated Explorer shell instead of the dialog window 'Display Settings' from Vista's Personalization, makes it really easy to customize the visual experience in Windows. The size of text and other items can be changed by choosing an available option. In addition to this, you can just as easily set your screen orientation (Tablet PC users), Connect to a projector, resolution and brightness conveniently.

Credential Manager – Windows 7 is more than ever integrated with the web and one of the key improvements to this experience is the prominence of Credential Manager also known as your Windows Vault. Its not new, you can currently access a similar feature in Windows Vista and XP today through the User Accounts dialog (Windows key + R > control userpasswords2 > Advanced (tab) > Manage Passwords).

One of the things I love about Windows Vault in Windows 7 is; its easy to access from within the Control Panel and it features a pleasant interface for management and storage of credentials such as user names and passwords in vaults so you can automatically log on to computers or websites.

The Credential Manager Explorer stores users collection of credentials that are either Windows based, Certificate based or Generic. Credentials are saved in special folders on your computer called vaults. Windows Vault makes it surprisingly easy to backup all the critical credentials in an encrypted file so you can easily restore on another Windows 7 based system. This takes the effort out of having to write down important user names and passwords and re-entering them on a new computer.

Location Aware Printing - In Windows 7, you no longer need to select the printer to match your location. When you change network locations, such as taking your work laptop home for the evening, the default printer setting can change to reflect the best printer for that new location. When you print at work, Windows 7 will print to your work printer. When you print at home, Windows 7 will automatically select and use your home printer.

Ultra Wideband (UWB) and Wireless USB (WUSB) - UWB and WUSB are new technologies that provide wireless alternatives to USB cables. Support for UWB and WUSB in Windows 7 lets you take advantage of new wireless devices and wireless USB hubs.

Windows 7 also adds native Blu-Ray Read/write support. This is probably the final nail the coffin for HD-DVD which competed aggressively with Sony standard which support vast amounts of storage on innovative optical disk. Windows 7 adds support for Bluetooth 2.1, which improves the peering experience in addition to battery life.