DirectX
ActiveMac
Downloads
Forums
Interviews
News
MS Games & Hardware
Reviews
Support Center
Windows 2000
Windows Me
Windows Server 2003
Windows Vista
Windows XP



News Centers
Windows/Microsoft
DVD
Apple/Mac
Xbox
News Search



ActiveXBox
Xbox News
Box Shots
Inside The Xbox
Released Titles
Announced Titles
Screenshots/Videos
History Of The Xbox
Links
Forum
FAQ



Windows XP
Introduction
System Requirements
Home Features
Pro Features
Upgrade Checklists
History
FAQ
Links
TopTechTips



FAQ's
Windows Vista
Windows 98/98 SE
Windows 2000
Windows Me
Windows Server 2002
Windows "Whistler" XP
Windows CE
Internet Explorer 6
Internet Explorer 5
Xbox
Xbox 360
DirectX
DVD's



TopTechTips
Registry Tips
Windows 95/98
Windows 2000
Internet Explorer 5
Program Tips
Easter Eggs
Hardware
DVD



ActiveDVD
DVD News
DVD Forum
Glossary
Tips
Articles
Reviews
News Archive
Links
Drivers



Latest Reviews
Xbox/Games
Fallout 3

Applications
Windows Server 2008 R2
Windows 7

Hardware
iPod Touch 32GB



Latest Interviews
Steve Ballmer
Jim Allchin



Site News/Info
About This Site
Affiliates
Contact Us
Default Home Page
Link To Us
Links

News Archive
Site Search
Awards



Credits
©1997-2012, Active Network, Inc. All Rights Reserved.
Please click here for full terms of use and restrictions or read our Light Tower Privacy Statement.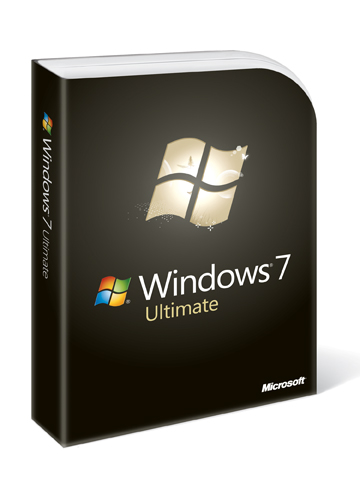 Final Results And Overall Mark
Well we have reached the end of the review. Here are my final comments, notes and grades for Microsoft Windows 7.
Final Comments
How It Grades
Installation: 95%
Interface: 95%
Performance: 90%
Features: 96%
Application Compatibility: 90%
Hardware Compatibility: 90%
Ease of Use: 97%
Help/Support: 98%
Price/Value: 85%
Overall: 92.8%
This review was just the tip of the ice berg, Windows 7 is a major release that innovates and performs. As noted throughout this review, Microsoft went back to the basics of what made Windows great in the first place; the operating systems focus on performance has paid off. End users will appreciate significant improvements in areas such as boot time, resume from sleep/hibernation and faster connection to networks. Windows 7 also focuses deeply on mobility, products like the Netbook form factor, which has become highly popular with consumers over the past couple of years. Windows 7 users can appreciate improvements in battery life while also being able to experience the web in a more seamless way through Windows 7ís out of box support for technologies such as 3G and simplified access and setup of Networks.
Should you upgrade? Most certainly, there is no on the fence, ifís or buts about it. This is a major upgrade both Windows XP and Vista users will certainly see benefits from. Vista was of course a hard sell because of the major architectural changes it introduced, Windows 7 reaps the benefits. The investments both businesses and consumers have made in it over the past three years has come forward. In my final comments of ActiveWinís Windows Vista review, I recommended potential customers move to Windows Vista on new PCís. Of course with Windows 7 itís also a great way to upgrade, but existing systems can definitely benefit from Windows 7 with just an upgrade. Running the OS on an AMD Sempron 1.6 GHz machine, 512 MBs the performance is just exceptional, I see Windows 7 breathing new life into many old systems as far back as 2003 (with a few upgrades of course). Windows 7 has the edge here; this is something I canít see Appleís Mac OS X Snow Leopard doing because of the architectural changes.
With fundamentals improvements to how you navigate and interact with your devices and applications, Windows 7 provides an experience thatís cohesive and forward thinking. It makes application switching intuitive while also enhancing the general user experience of working with your programs in a more convenient way. The Taskbar has come a long way since the days of Ďit works just like switching channelsí. Users expect a rich experience and the compelling aesthetics such as interactive thumbnail previews and enhanced search functionality will bring a major boost to productivity. Subtle changes to Search and customization themselves make Windows 7 a joy to work with on a daily basis. Businesses will appreciate the new experiences when accessing resources and staying connected to corporate networks in more simplified ways. When combined with the free Windows Live Essentials, Windows 7 shines further, and proves that Microsoft is focusing on delivering real innovation and value to consumers.
Users today have an overwhelming amount of information stored on their PCs and various devices to contend with, keeping it all organized and accessible can be a chore. Windows 7 takes the complexity out of such scenarios and I think itís the gem of this release a lot of users will discover they could never do without.
| | |
| --- | --- |
| Proís | Conís |
| Significant Performance Improvement over Windows Vista. | Cannot play movies in the Library interface of Media Player 12. |
| Excellent hardware detection. | I cannot find a way to get Media Player 12 to open up in full screen mode when I play a media file, it always starts up in preview mode first. |
| Smooth migration in respect to device driver and application compatibility when moving from Vista. | I wish the Windows Team would at least preserve the Dreamscene animated wallpapers when upgrading from Vista Ultimate, along with the games and sound effects. |
| Significant improvement to install time performance. | Virtual XP could be a bit more seamless and robust when running applications. The ability to install outside of the OS layer would have been nice and better integration with host operating system. |
| Productive Desktop effects and window management capabilities. | Sticky Notes Jump List on Start menu could be more useful than just showing "+New Note", maybe a list of the most recent notes. |
| Bitlocker To Go support for additional storage devices. | Homegroups is stubborn sometimes when a computer is joined to a Domain, trying to join an existing system to a HomeGroup tends to require that you demote the PC back to workgroup mode, even after allowing HomeGroup for 'Domain, Public and Home' settings in the Windows Firewall. |
| Windows Virtual XP Mode lowers compatibility bar for businesses. | No support for Windows Easy Transfer from 64 to 32 bit PC's, although this is understandable, its still a tough decision to accept knowing that Windows 7 is still available for wide majority of 32 bit systems |
| Media Streaming and Play To features. | Weather Gadget still does not support my local: Mandeville, Jamaica. |
| Ability to customize Windows installations to a greater degree. | Windows Media Player missing Advanced Tag Editor and the Recently Added Navigation Pane link. |
| More security improvements: AppLocker, Safe Unlinking, Structured Exception Handler Overwrite. | The ability to pin different file types and icons to the Taskbar would have been nice such as Batch Files. I notice I canít pin icons such as Computer, Control Panel or Disk drives. |
| Improvements to installing and managing fonts. | Folders pinned to the Taskbar, automatically are placed in the User folder Ė I wish it did not do this. |
| Game loading times have been drastically improved | |
| Improved ways of connecting to business networks such as Direct Access and faster access to resources through BranchCache when deployed together with Windows Server 2008 R2. | |
| Significant improvements to mobility and power management. | |
Online Resources
ActiveWin.com:
Microsoft Windows Internet Explorer 8 - Review
Microsoft Windows Live Essentials - Review
ActiveWin: Windows 7 FAQ/Quick Guide
Microsoft Windows 7 RC Build 7100 Preview
Microsoft Windows 7 Beta Build 7000 Preview
Microsoft Windows 7 Pre-beta M3 Build 6801 Preview
Related:
Microsoft Windows Vista RTM - Review
Microsoft Windows XP Professional - Review
Microsoft Windows Millennium Edition - Review
Microsoft Windows 2000 Professional Edition - Review
Microsoft Windows 98 Second Edition - Review
Microsoft:
Specs & Package
Overall Score
92.8%

Version Reviewed
Microsoft Windows 7
Release Date
October 22, 2009
Reviewer Specs

PC #1

Custom built Desktop
Intel Core i7 920 over-clocked 3.80 GHz
6 GBs DDR3 RAM
NVidia GTX 295
Windows 7 Ultimate 64-bit

PC #2

HP xw4600 Workstation
Intel Core 2 Quad 2.5 GHz
2 GBs of RAM
NVidia Quadro FX 1700 512 MBs of vRAM
Windows 7 Ultimate 64-bit

PC #3

Dell Dimension 8300
Intel Pentium 4 HT 3.2 GHz
2.6 GBs of RAM
nVidia Geforce FX 5200 128 MBs of Vram
Windows 7 Ultimate 32-bit

PC #4

Dell Inspiron 1500
Intel Centrino Duo 1.6 Ghz
1.2 GBs of RAM
Intel Onboard Graphics
Windows 7 Ultimate 32-bit

PC #5

Acer Ferrari 5000
AMD Turion X2 2.0 GHz
2 GBs of RAM
ATI Mobility Radeon x1600 256 MBs of Vram
Windows 7 Ultimate 64-bit

PC #6

Custom built Desktop
AMD Sempron 1.6 GHz
512 MBs of RAM
nVidia Geforce 6200 AGP
Windows 7 Ultimate 32-bit


PC Required
System Requirements