This October Microsoft will release Windows 7 world-wide, the successor to Windows Vista and Windows XP (again), a major upgrade that promises to further improve the user experience on different PC form factors such as the popular Netbook. For the past couple of weeks the ActiveWin.com Team spent some time testing the Windows 7 (RTM) Release to Manufacturing build, which is the final build that will be available in stores and new PC's around the world (that goes for Intel Macs too).
A lot of you out there might be hearing about Windows 7 a lot lately, some persons maybe for the first time. If you decide to make the move to Windows 7 from your current version of Windows, on new or old hardware it is an important decision to make. For me personally, the decision is a no brainer. Windows 7 delivers three key attractions: improved performance, better compatibility and it's even easier to use. With the current economic challenges, budgets are strained and people are looking at the most cost effective solutions that can deliver more value. The release of Windows 7 promises to get the most out of today's hardware advances while taking advantage of your existing investments. In this introduction to Microsoft's latest desktop block buster I want to discuss the three advantages that will make your move to Windows 7 be one that you will never regret.
I first became aware of Windows 7 a little bit after Windows Vista was just introduced to market around February of 2007 when popular technology journalist Mary Jo Foley heralded the arrival of Steven Sinofsky into his new role as Senior Vice President for Windows and Windows Live. Windows 7 was previously described as a successor to Windows Longhorn that was originally code-named Windows Blackcomb back in the early 2000's. After Vista's release, nobody outside of Microsoft knew what Windows 7 which had been re-code named "Windows Vienna" at the time was really all about, some thought it was going to be a Service Pack, an incremental update and a number of other things. It was pretty much left up to our imagination. Then in January of 2008, the first alleged build of what was purported to be Windows 7 leaked. There was of course pent up demand for information about this new release of Windows. A video of it showed a few minor changes such as a shinier Taskbar and early still in development technologies such as the Action Center and Recovery utilities. I was not impressed, but I was of course interested being a Windows Enthusiast and all :)
Over the next few months, alleged Windows 7 pre-release builds continued to show up, but were not significantly inspiring or had any 'WOW' that's cool, definitely looking forward to that improvements. Recalling all the frenzy that continued to build for what Windows 7 would become, torrents of speculation continued to generate from around the blogsphere. Then in June of 2008, Microsoft Chairman, Bill Gates, Microsoft CEO Steve Ballmer and Corporate Vice President of Windows Experience group, Julie Larson Green gathered at the D7: Conference to demo an early preview of Windows 7 for the first time. The features that I saw were quite impressive such as built in support for Touch inherited from the Microsoft Surface. Although it was cool to see Julie manipulate photos with her fingers on a Tablet PC, I was not excited, since I don't even own a Tablet PC to begin with. I was hoping for more, so I continued to wait patiently. Then in October of 2008, Microsoft officially unveiled Windows 7, which became the official name for the next generation Windows OS. All seemed well and logical, but it further added flames to the discussion, 'Is Windows 7 a major upgrade?' Is it another overhaul of the kernel version?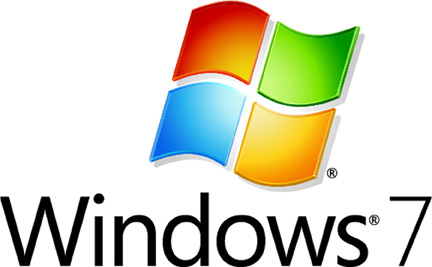 While people asked these questions, I wanted to know, what would be the fundamental and immediate benefits? How would it build on the ease of use features that first appeared in Windows Vista? What about performance? Finally, the day of PDC 2008 arrived and people were looking forward to the first official demo of Windows 7 in months which promised to show some of the major new benefits of the operating system. Microsoft President for Windows, Steven Sinofsky opened up the keynote with a brief introduction discussing what Windows 7 was all about, along with the benefits. Ten months later, we arrive at Windows 7 RTM…
Highlights:
Windows 7 Technical Preview Build 6801 – October 28, 2008.

Windows 7 Technical Beta Build 7000 – January 7, 2009.

Windows 7 Release Candidate Build 7100 – April 30, 2009.

Windows 7 Release to Manufacturing Build 7600 – July 22, 2009.
Goals:
Reduce compatibility problems and bring investments in Windows Vista forward.

Reduce disk and memory foot print.

Improve overall system performance.

Make Windows more secure, predictable.

Make the Windows and PC experience easier.

Exceptional hardware and software support.

Personalized experience that defines you.

Superior mobility through reliable performance and power management.

Bring future releases to market faster.

Executive Summary
The release of Windows 7 promises to go back to the basics of what a PC user expects, improved performance and ease of use. In addition to these core benefits, you can expect an OS that gives back as much as it takes. Looking back at the Windows ecosystem over the past 10 years, a new version of Windows usually required more in terms of system requirements with each new release. Windows 7 takes a different approach by actually being usable on systems as far back as 2001 with a minor upgrade of course. Windows 7 is not just about looks, the Windows Team has invested significant amounts of work into making it easier to do common task, whether navigating a local folder or a network share simpler.
The Taskbar for instance, is more intuitive, productive and provides subtle ways of working with programs that will make using the PC everyday less of a chore. When you use a feature like the new HomeGroups which makes it easy to manage a home network with just a password, users will be more confident to better utilize and share information efficiently. A feature like media streaming is also a great example of the engineering that allows for greater freedom of how you enjoy your personal music, videos and photos.
Fundamental experiences such as installing Windows has also improved, for instance, the initial setup phases focus on getting Windows installed on the system faster, moving common task such as selecting your local language, entering a product key and joining a network to the Out of Box Experience. Also, users are more informed about what is happening as Windows 7 upgrades their system providing a more 'enlightened' experience if you will.
Businesses can appreciate some of the benefits and synergies Windows 7 includes when deployed together with Windows Server 2008 R2. Faster and simpler ways of accessing a business network with access to information anytime and anywhere. Search Federation is also another hallmark that makes it easy to search networks and even your favorite websites that might support the technology right from within the comfort of Windows.
Although Internet Explorer 8 has a new battle to fight with 4 energized competitors, it continues to innovate and bring new experiences to browsing the web, from integration with the new Windows 7 Taskbar with interactive thumbnail previews, to a feature like coordinated color tabs and integration with Windows Live Services and Accelerators, using Internet Explorer 8 is a productive, yet fun experience.
Security is not to be left out; technologies like User Account Control are easier to work with, providing better customization and subtlety that will make using it less of a chore and more of an ally. Microsoft has also made Windows give users more choice about how they take advantage of the features the OS has to offer. In addition to moving programs that once came with the OS to Windows Live, the OS provides the ability to even remove features you don't use or don't need further improving the performance of your PC and meeting your needs.
Windows 7 is a major release I look forward to using and benefitting from everyday and you should too.
Unlock the key of your success by 300-135 dumps and pass4sure .By using our latest Testking 642-902 and Actualtests 400-101 study material, you can easily pass MICROSOFT exam.