DirectX
ActiveMac
Downloads
Forums
Interviews
News
MS Games & Hardware
Reviews
Support Center
Windows 2000
Windows Me
Windows Server 2003
Windows Vista
Windows XP



News Centers
Windows/Microsoft
DVD
Apple/Mac
Xbox
News Search



ActiveXBox
Xbox News
Box Shots
Inside The Xbox
Released Titles
Announced Titles
Screenshots/Videos
History Of The Xbox
Links
Forum
FAQ



Windows XP
Introduction
System Requirements
Home Features
Pro Features
Upgrade Checklists
History
FAQ
Links
TopTechTips



FAQ's
Windows Vista
Windows 98/98 SE
Windows 2000
Windows Me
Windows Server 2002
Windows "Whistler" XP
Windows CE
Internet Explorer 6
Internet Explorer 5
Xbox
Xbox 360
DirectX
DVD's



TopTechTips
Registry Tips
Windows 95/98
Windows 2000
Internet Explorer 5
Program Tips
Easter Eggs
Hardware
DVD



ActiveDVD
DVD News
DVD Forum
Glossary
Tips
Articles
Reviews
News Archive
Links
Drivers



Latest Reviews
Xbox/Games
Fallout 3

Applications
Windows Server 2008 R2
Windows 7

Hardware
iPod Touch 32GB



Latest Interviews
Steve Ballmer
Jim Allchin



Site News/Info
About This Site
Affiliates
Contact Us
Default Home Page
Link To Us
Links

News Archive
Site Search
Awards



Credits
©1997-2012, Active Network, Inc. All Rights Reserved.
Please click here for full terms of use and restrictions or read our Light Tower Privacy Statement.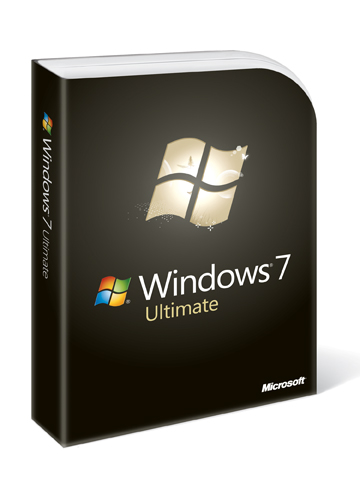 Tablet PC & Windows Touch
Microsoft is always looking for new ways to advance and make the PC experience more natural through new input methods. Windows XP Tablet PC edition was a good example of this by allowing use of natural inking capabilities with new form factor devices called Tablet PC's. Microsoft tirelessly works to promote the platform and has gone beyond that in recent years, the latest endeavour being the Microsoft Surface Table. Although the Surface remains an expensive proposition (think US $13,000), the Windows Team realizes that to make the experience more ubiquitous, Windows would be a great place for this feature to gain wider availability not only just for persons in offices, but also the consumer. In Windows 7 controlling the computer by touching the screen is a core user experience, with visual feedback provided for tap and double-tap gestures.

The Start menu, Windows Taskbar and Windows Explorer are touch friendly, with large icons that are easier to select with your finger. Browsing the web with Internet Explorer 8 is easier too – just use your finger to scroll down a web page or browse your favourite links. You can even use your finger to arrange the pictures in a photo album. Windows 7 also includes multi-touch technology, which lets you control what happens on the screen with more than one finger. You can zoom in on an image by moving two fingers close together, like you're pinching something, or zoom out by moving two fingers apart. You can rotate n image on the screen by rotating one finger around another and can right click by holding one finger on your target and tapping the screen with a second finger. Touch Gestures provide direct visual feedback and interact with underlying content in a natural and intuitive way.

Microsoft recently announced the availability of the Windows 7 Touch Pack, separate from the Windows 7 RTM release. Touch Pack introduces some fun applications that were demoed a year ago by Julie Larson Green at the D7 Conference. Here are list of what's included:

Microsoft Surface Globe Utilizes the Virtual Earth 3D engine to display a 3D version of the world. Using multi-touch, you can navigate to different regions, get local information, and "pin" your favorite locations. You can even "fly" around 3D models of buildings in some cities. The Microsoft Surface Globe was one of the apps Julie Larson-Green demoed at last year's D: All Things Digital conference.

Microsoft Surface Collage allows you to take your favorite digital photos and arrange and resize them using only your fingertips. Once you have your photos in an arrangement you like, it's simple to save your collage and make it your desktop background.

Microsoft Surface Lagoon is a screensaver that you can interact with using multi-touch. It recreates the natural environment of water and schooling fish.
Solve a puzzle game of physics, called Microsoft Blackboard, by creating a nifty machine on a virtual blackboard. Use gestures to rotate and resize gears, fans, seesaws and more to move balloons and balls toward the light bulbs - and victory.

Use your fingers to propel a ball and annihilate your opponent in Microsoft Rebound. Play against the computer or challenge a friend and battle it out in the electrified court to see who the champion is.

Finally, with Microsoft Garden Pond, you can guide your origami creations to peaceful areas on the pond or direct them with gestures to complete goals that have been set for you. Gently move the origami by making ripples in the water.
In order to use the Microsoft Touch Pack for Windows 7 – you'll need a Windows 7 PC that supports multi-touch. The Microsoft Touch Pack for Windows 7 will be available to PC makers (OEMs) who will have the option to pre-install some, none, or all of the applications available in the Microsoft Touch Pack for Windows 7 on PCs designed for Windows Touch (PCs that meet the logo requirements for Windows Touch) – so you should start to see these applications showing up on some touch PCs around the time Windows 7 is made broadly available.

Tablet computing has been a 5 year investment for Microsoft and the company is not giving up on it. First debuted in Windows XP Tablet PC Edition in late 2002, Microsoft focused on delivering a rich, natural experience through natural inking using a stylus. The device has been mostly targeted at vertical industries such as business and medical. Windows Vista made considerable improvements to its hand writing analysis while also making it more available through multiple SKU's in Vista's product line up. Tablet PC in Windows 7 features even greater accuracy and speed for hand writing recognition while delivering support for hand written math expressions, personalized custom dictionaries for handwriting recognition and stronger language support. The Math Input Panel is a new accessory that recognizes handwritten math expressions with strong correction results and the ability to insert math expressions into target programs. Math Input Control offers similar recognition and correction functionality, enabling developers to integrate math hand writing recognition into programs directly for a higher degree of control and customization.